Cancer-risk genetic testing reports can vary from lab to lab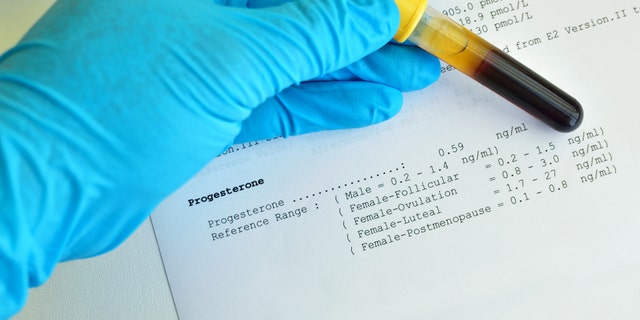 NEWYou can now listen to Fox News articles!
Testing for gene mutations linked to cancer risk may guide how a patient is treated, but the determination of whether a mutation is dangerous or benign can vary from lab to lab, according to a recent study.
Analyzing results from different labs, researchers found that their identification of mutations as "pathogenic," "uncertain" or "benign" differed in 26 percent of cases.
There are guidelines for classifying gene variants, but interpreting the guidelines can vary by lab or provider, the authors write in the Journal of Clinical Oncology.
"We are now facing a new era when genetic testing becomes more easy to perform technically but still there are challenges that remain in interpretation of the data," said lead author Dr. Judith Balmana of the Hospital Vall d'Hebron and Universitat Autonoma de Barcelona in Spain. "We need to collect enough data to use it appropriately in the clinics."
"As we do testing on more and more genes that we didn't use to test for there is more uncertainty," added senior author Dr. Susan M. Domchek of the University of Pennsylvania in Philadelphia.
The researchers used clinical data, family history and genetic test results from 1,191 people, most of them women and most diagnosed with breast cancer. Testing for risk genes after someone is diagnosed with cancer can sometimes help doctors gauge how aggressive treatment should be or how likely a cancer is to recur.
The analysis left out tests for so-called BRCA mutations, which have well-established links to breast cancer risk, and focused instead on other mutations tied to cancers of the breast, prostate, ovary and other sites.
In this group, 518 people had their results interpreted by more than one lab, including at least one report from ClinVar, a freely accessible archive of gene variants where labs can also submit the evidence on which they based their interpretation.
The 603 submitted gene variants belonging to these participants were classified either as pathogenic, likely pathogenic, a "variant of uncertain significance," likely benign or benign. More than a third were classified as being of uncertain significance and almost a third were classified pathogenic, meaning they are associated with an increased risk of cancer.
"Family history always matters, that has to be taken into context," Domchek said. "Genetics is one piece in the puzzle."
A quarter of the clinical results from commercially available cancer panels conflicted with ClinVar.
About 11 percent of individuals had conflicting interpretations between pathogenic, likely pathogenic and "uncertain," which are the results most likely to change medical management, the study team notes.
"Labs have differences in procedures of interpreting results," said Dr. Jordan Lerner-Ellis, head of advanced molecular diagnostics at Toronto's Mount Sinai Hospital, who was not involved in the study.
Genetics is still a relatively new science and researchers are still gathering data on what different gene variants mean, he told Reuters Health.
"Even though the human genome was sequenced in 2001 there's still so much about it that we don't know," he said.
"Even if it's the type of variant you might expect to cause a disorder, that's not always enough to tell us what someone's risk of getting the disease will be," Lerner-Ellis said. "People who carry well-defined pathogenic variants don't always get the disease," as there are environmental and other genetic modifiers at play.
Within the same city, one lab may call a gene variant "uncertain significance" and another may call it "pathogenic" if they are working with different data, he said. "Data sharing efforts will be critical for labs to arrive at consensus interpretations."
It's still not entirely clear what management or treatment decisions patients might be making based on the results of these tests, he added.
"The important thing is if you're working with a genetic counselor they should be aware of these issues and factoring these issues in," Domchek said. "I'd be asking my provider what are these results, is there ambiguity?"