Canadian woman lives for 6 days without lungs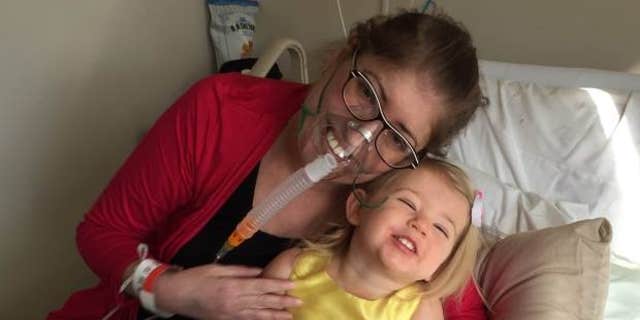 A Canadian woman reportedly hours away from death had her lungs removed for six days while she waited for a life-saving transplant. Melissa Benoit, 32, was born with cystic fibrosis and contracted a severe lung infection that landed her in a Toronto hospital, The Guardian reported.
Doctors had been contemplating the removal of lungs in a drastic approach to save patients like Benoit, but had never attempted it before. Benoit's condition required sedation, but the bacteria in her lungs had become resistant to most antibiotics, and her body was entering septic shock, The Guardian reported. When her organs began shutting down, her surgeons knew they had to remove the source of infection.
"It was a difficult discussion because when we're talking about something that had never to our knowledge been done before, there were a lot of unknowns," Dr. Niall Ferguson of the University Health Network said in a news conference, according to the report.
Benoit's husband, Chris, with whom she shares a 3-year-old daughter, gave the green light for the procedure.
"What helped us is the fact that we knew it was a matter of hours before she would die," Dr. Shaf Keshavjee, one of Benoit's surgeons, told The Guardian. "That gave us the courage to say, if we're ever going to save this woman, we're going to do it now."
A team of 13 medical personnel performed the nine-hour surgery on April, describing Benoit's infected lungs to be as hard as a football. An artificial lung was connected to Benoit's heart, The Guardian reported. Keshavjee said within minutes of Benoit's lungs being removed she showed signs of improvement.
A pair of donor lungs became available six days later, and since then Benoit has been recovering and is now learning to walk without a cane. She is determined to be healthy enough to receive a kidney from her mother, as hers were damaged in the ordeal.
"It took me a while to realize what happened," Benoit told The Guardian. "I just couldn't piece it together. You really come from the brink of death to back living at home. But I'm just so grateful, so happy to be home."