California bill would ban sale of makeup containing cancer-causing chemicals, toxins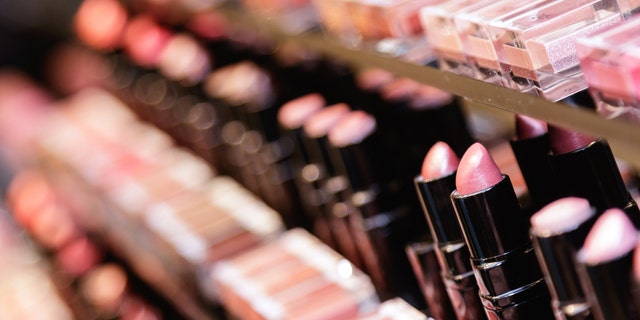 Legislation introduced in California Tuesday would ban the sale of cosmetics that contain toxic chemicals associated with risk of cancer, reproductive issues or hormonal disruption. The bill, labeled a "common-sense proposal" by one supporter, was authored by two of the state's Democratic assembly members who say its passage would lead to better protection for consumers nationwide.
Specifically, the "Toxic-Free Cosmetics Act" targets products made with asbestos, lead, diethylhexyl phthalate, formaldehyde, mercury, carbon black and compounds known as PFAS among others. The bill was introduced amid a recall involving three cosmetic products from the popular retailer Claire's. Tests conducted by the Food and Drug Administration (FDA) indicated that asbestos fibers may be present in certain makeup products sold by the store including eyeshadow, compact powder and a contour palette.
ASBESTOS FOUND IN CLAIRE'S MAKEUP PRODUCTS, FDA WARNS
"Many cosmetics companies are already reformulating their products to exclude these dangerous chemicals, but it's important to establish a floor other companies can't drop below," Ken Cook, president of Environmental Working Group, one of the bill's sponsor, said in a press release.
Cook said the bill's passage in California would change the cosmetic landscape for the nation, as "no cosmetics CEO would make a product with a cancer-causing chemical ingredient that could not be sold in California, the fifth-largest economy in the world."
TEEN WITH CANCER GETS WISH TO GRADUATE HIGH SCHOOL IN SPECIAL CEREMONY
The bill would also expand authority granted to the Department of Public Health's California Safe Cosmetics Program, which was formed in 2006 and requires cosmetics manufacturers to report whenever a company sells a product containing a reproductive toxicant or carcinogen.
CLICK HERE TO GET THE FOX NEWS APP
"While cosmetic products sold in the U.S. are largely unregulated, other nations – and even retailers – have proactively banned or restricted the use of hundreds of thousands of cosmetic ingredients," Assemblymember Al Muratsuchi, one of the bill's authors, said in the press release. "AB 495 will product consumers by banning the sale in California of cosmetics containing known carcinogens, reproductive toxins, and endocrine disruptors that are harmful to human health."