British woman gets 105th birthday wish: a cake delivered by a hunky fireman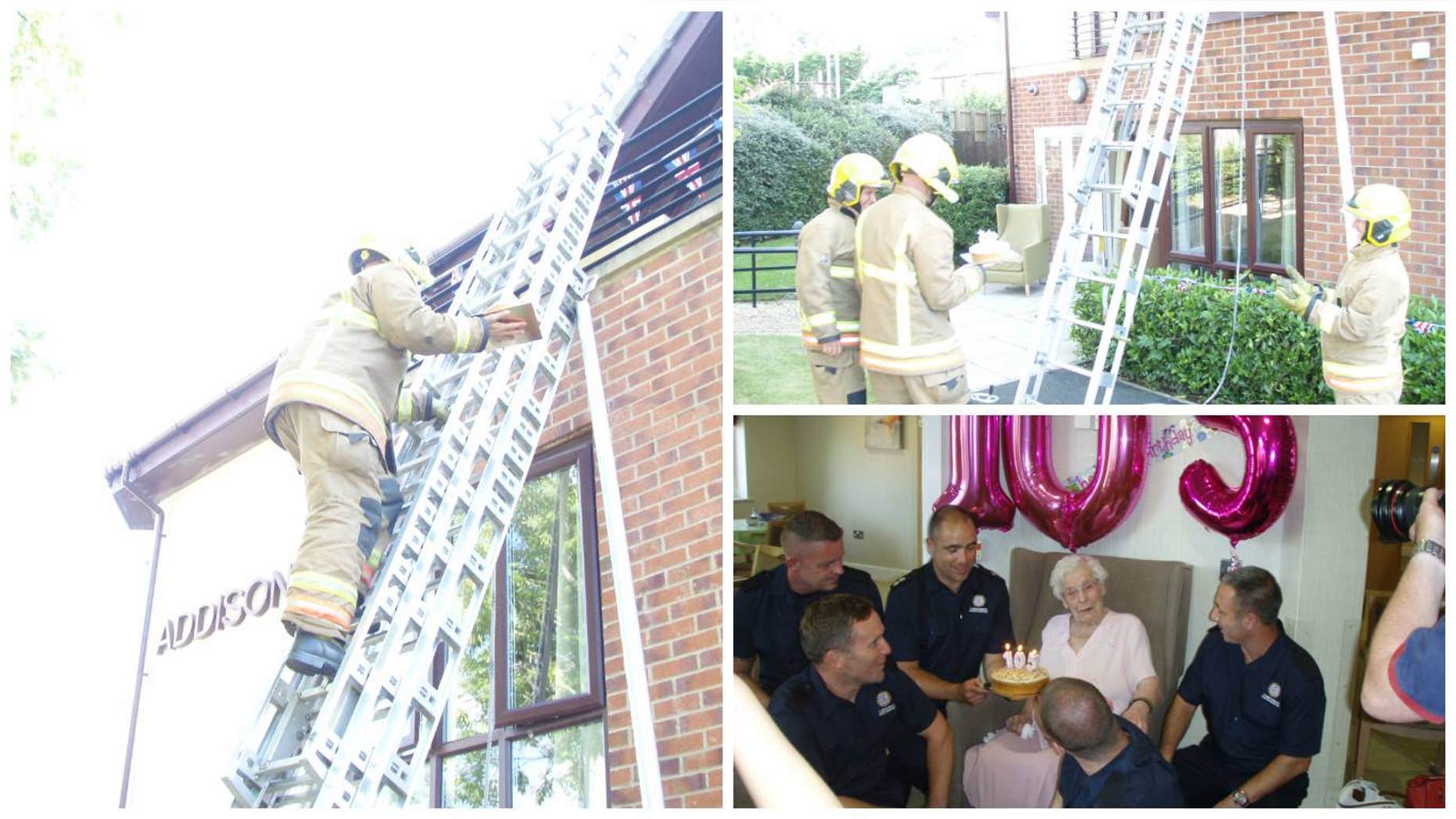 For Ivena Smailes' 105th birthday, she didn't want an ordinary birthday cake—she wanted one delivered by a hot fireman.
Metro.co.uk reported that Smailes, who lives in a senior home in Crawcrook, near the west coast of England, had her wish granted on her birthday, Aug. 17. A handsome, tattooed fireman from the Tyne and Wear Fire and Rescue Service used a ladder to climb up to and through her third-floor window to deliver a sponge cake.
"Ivena's been with us for three years now, and she's got a fantastic sense of humor. Just look at her party today," Debra Carter, an employee at the Addison Court Care Home in Wesley Grove, told the news website. "For her birthday last year, she tried to get us to climb a tree."
Carter said when they reached out to the fire department, they reportedly argued over who was going to climb the ladder and deliver the cake.
For her special day, Smailes, who's known locally as "Auntie Ivy," didn't get just one firefighter but the whole crew.
"No one would believe she's 105— she doesn't look it," Carter told Metro.co.uk. "She even had her first selfie today to celebrate."