119-year-old woman aims for 'world's oldest' title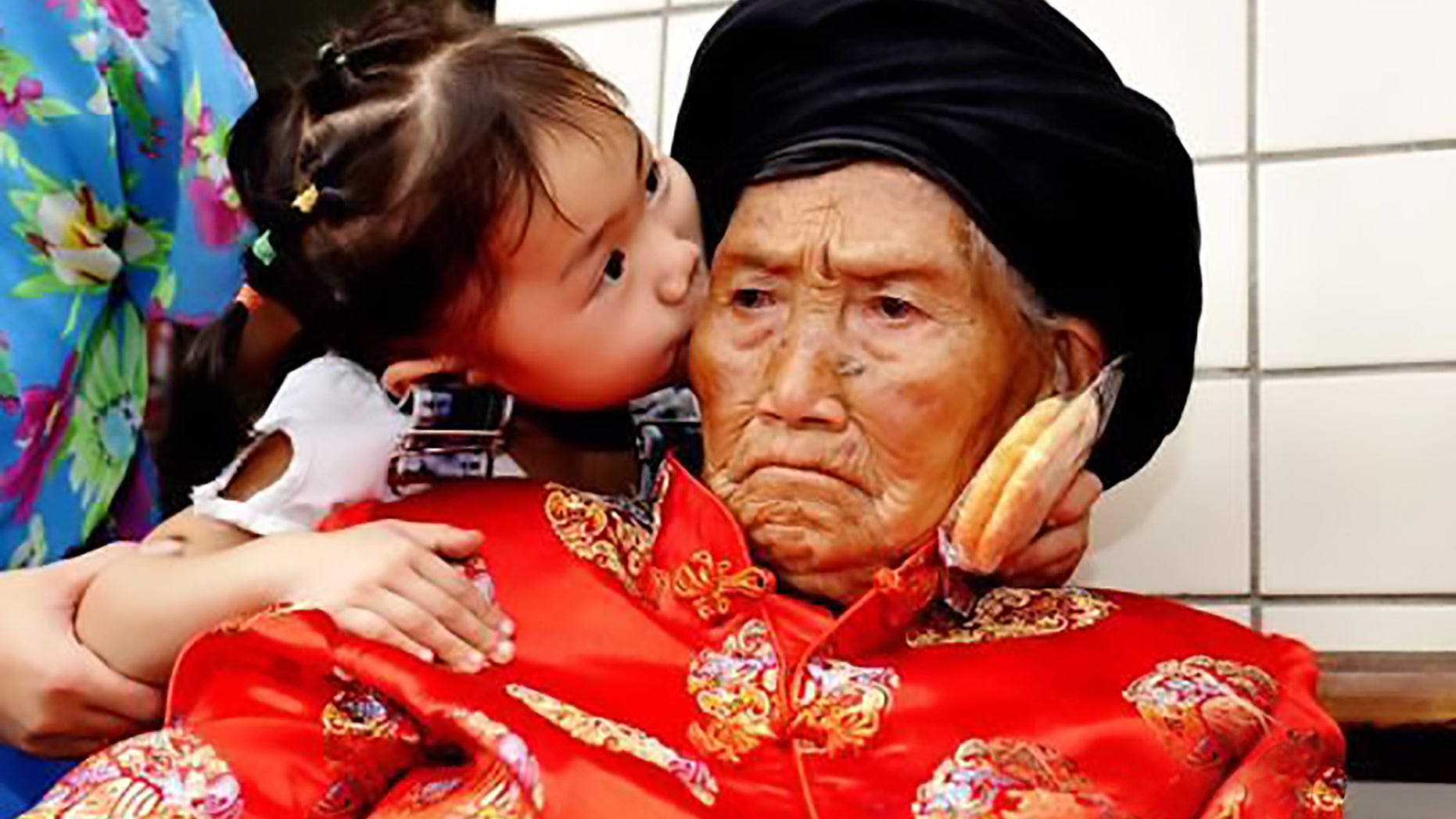 A woman who turned 119 on Sunday and has made it through two World Wars said she hopes to survive long enough to be named the world's oldest person. Fu Suqing, who has lived long enough to see her family grow five generations, has about a year to go before being granted that title, Central European News (CEN) reported.
Suqing was born August 21, 1897, and has spent her entire life in Chengdu, capital of southwestern China's Sichuan Province. In addition to two World Wars, she has witnessed the Chinese Civil War and the Cultural Revolution, CEN reported.
The Guinness Book of World Records recognizes 116-year-old Emma Morano of Italy as the world's oldest person, but neither Suqing or 120-year-old Tanzilya Bisembeyeva of Russia are registered with the record-keeping organization, CEN reported.
Xu Shuhua, Suqing's 83-year-old daughter, said her mother spends her time eating stewed pork and sleeping. She attributes the pork's oil and fat ingredients with helping her live a long and healthy life, CEN reported.