British man goes on a 5,000-mile run around the UK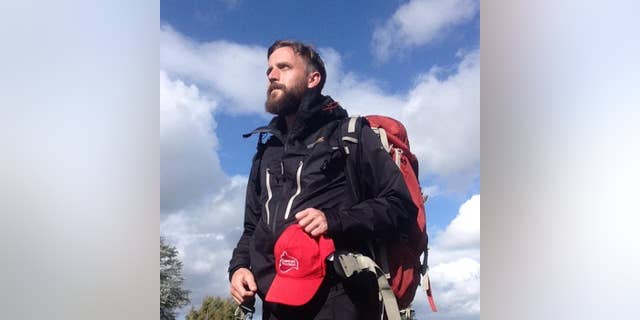 NEWYou can now listen to Fox News articles!
Thought your half-marathon races were tough? Last week, this British man became the first person to complete a solo 5,000-mile run along the entire British coastline.
Wayne Russell, a 34-year-old IT specialist from London, gave up his job in September to start his epic journey. He dedicated his run to his sister, Carmel Webb, who died in December 2013 from primary pulmonary hypertension, a rare heart condition.
The week before his sister's funeral, Russell created a Facebook account to document his journey and set up a Virgin Money Giving fund-raiser, where his followers could donate to the Superhero Foundation, which financially supports people who can't afford medical treatment. Russell recently met his fund-raising goal of $39,000.
"Carmel did so much for her community and volunteered in youth clubs," Russell tells The Post. "I thought giving back and doing a good deed was a good way to celebrate her."
Russell, who had never ran marathons before, spent the next two years practicing for his trek. While the training was rigorous — running up to 70 miles a week, he says the preparation was worth it.
"I had my backpack and a folded tent, and I'd just run every day until I was too tired," Russell adds. "But I stayed with some kind strangers, and I got to see the British coastline. It was unbelievable."
Click for more from the New York Post.