Bride with condition that causes joints to dislocate walks down aisle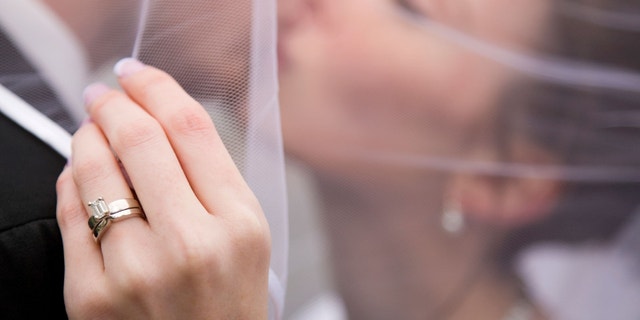 NEWYou can now listen to Fox News articles!
A Scottish bride with a rare condition that causes her joints to dislocate hundreds of times a day had her wedding dream come true by walking on her own down the aisle.
Natalie Allan, who suffers from 7A Ehlers Danlos syndrome, a progressive condition that causes weakness in the collagen fibers that help support the joints, relies on a wheelchair for day-to-day movement, according to The Daily Record.
Allan was diagnosed with the condition, which also causes seizers, when she was 15. Doctors told her she would be in a wheelchair by age 20, according to the report.
Despite the risk, the 24-year-old was determined to walk on her own as soon as her fiancée, 26-year-old Shaun Marshall, proposed last October.
"When he proposed, I promised myself I wouldn't be relying on my chair on the day and would walk down the aisle to be his wife," Allan said.
The bride, who is from Edinburgh, suffered two dislocated knees along the way.
"It did cause me great discomfort and I did end up saying my vows with two dislocated knees, but it was worth it," she told The Daily Record.
The couple met online in 2012, and Shaun has become Natalie's full-time caregiver.
"Just a sneeze can pop out a rib, a shoulder, finger or knee," she said. "It is very painful and I suffer seizures when I dislocate multiple joints at a time."
Shaun told the news site he was very proud of his new bride.
"We had a wonderful day, and it meant the world to me that I got the man and wedding of my dreams," Allan said.