Bride who refused to move wedding despite cancer dies 7 months after dream nuptials
A South Carolina bride whose story of triumph went viral after she refused to move up her wedding date despite facing stage 4 cancer has died seven months after tying the knot. Laurin Bank, 30, married Michael Bank in March and spent the next few months traveling, People.com reported.
She had been diagnosed with stage 2 breast cancer in September 2014 and underwent a double mastectomy as well as chemo and radiation before being declared cancer-free in April 2015. The cancer returned in August 2017, with doctors determining it had metastasized in her liver, bones and lungs, People.com reported.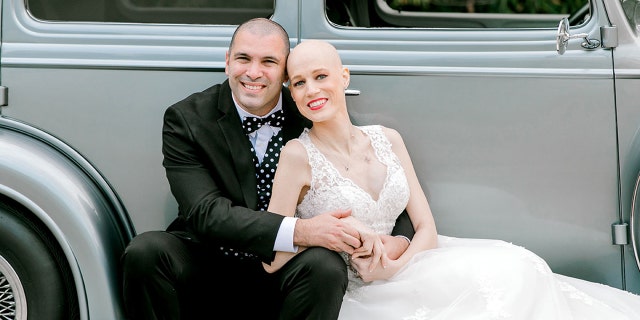 Doctors recommended the couple move up their planned March 24 nuptials, but they forged ahead with their own plans.
COLORADO MOM WARNS OF 'CHOKING GAME' AFTER 11-YEAR-OLD SON DIES
"This date was special to us," Laurin had told People shortly after the wedding. "We felt like moving that date was giving up and giving in to the cancer and letting it run our lives. We didn't want to give in. That was our goal … and I was able to walk down the aisle to my husband. I was able to dance with him and I didn't need a wheelchair or oxygen. I did it I made it."
But on Oct. 11, Laurin took to her "Polka.dot.queen" Facebook page to share with followers that her cancer was "spreading like wild fire," and that there were no more options for treatment.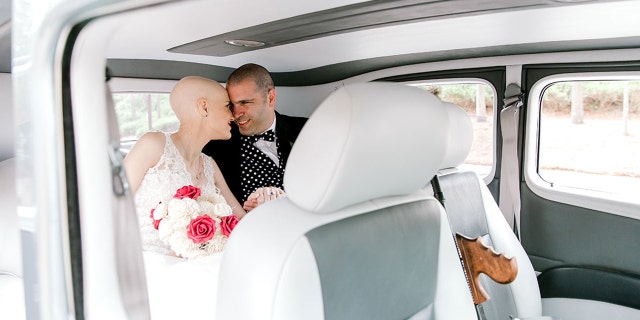 On Monday, Michael Banks shared with his wife's followers that she had died.
"It is with great sadness that we say goodbye to our beautiful queen," he wrote. "Yesterday morning she was feeling very week and off, but still seemed to be doing fine. After getting her home from her aunts house we could not get her comfortable."
MAN'S BUG BITE LED TO FLESH-EATING BACTERIA INFECTION
He wrote that she has left a huge hole "in all of our hearts, and I am humbled to be her king. I was able to carry her to bed and hold her until her last beautiful breath."
He urged her followers to remember Laurin "as a celebration, not as a time for sadness." Instead of flowers he asked for donations to be made to the charities In the Middle and Leslie's Week.