Breast cancer survivor credits Weight Watchers with helping to save her life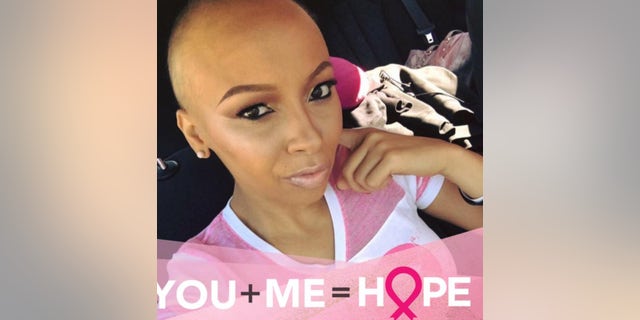 A woman who lost nearly 70 pounds on Weight Watchers credits her transformation with saving her life, after she discovered a lump in her breast that was determined to be cancerous. Nicole Ferguson said she initially chose Weight Watchers after she gave birth to her daughter and was worried about her family's history of diabetes, heart disease and high blood pressure, POPSUGAR reported.
Her lifestyle changes saw her lose 69 pounds, after which she noticed a lump on her breast.
CTE BREAKTHROUGH: BIOMARKER MAY INDICATE DISEASE IN LIVING PATIENTS
"Weight Watchers has played a vital role in my breast cancer journey and survival," Ferguson told POPSUGAR. "If I hadn't lost weight and still had all that extra weight on my body, I wouldn't have noticed the lump on my breast. I was able to catch it early, and proper nutrition was helpful."
Ferguson, who still follows Weight Watchers and is a part of Project L.I.F.T. to help other cancer survivors with weight issues post-diagnosis, said the group meetings also helped provide her with a group of supporters outside of her family and friends.
"I lost weight while on treatment, and Project L.I.F.T. gives survivors the encouragement they need to do that," she said. "You can have a life and feel beautiful after cancer."