'Batkid,' now 10, cancer free 5 years after 'saving' San Francisco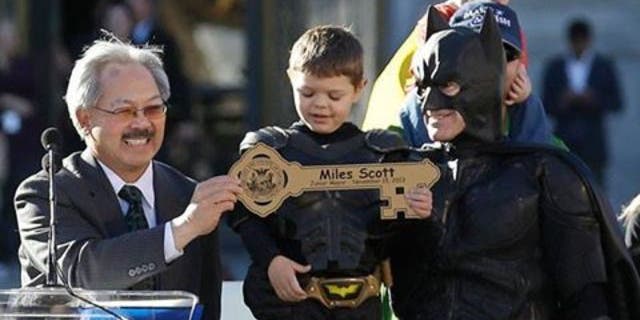 The little boy whose wish to be "Batkid" helped transform San Francisco into Gotham City five years ago is now 10, and cancer free — Miles Scott has returned to school with his classmates and is back on the baseball field, KTVU reported.
Scott's wish at the end of his leukemia treatment was granted by the Make-A-Wish Foundation. It went viral when the San Francisco Giants, then-Mayor Ed Lee, former President Obama and thousands of volunteers cheered him on as he fought villains alongside his sidekick younger brother, who dressed as Robin for the day.
UTAH BOY ACCIDENTALLY SWALLOWS FIDGET MAGNETS WHILE HIDING TOY FROM BROTHER
At the time, Scott's mother said the wish gave the family closure. An estimated 20,000 people gathered outside City Hall to witness Scott receive his key to the city, with over 500,000 helping to spread the word on Twitter.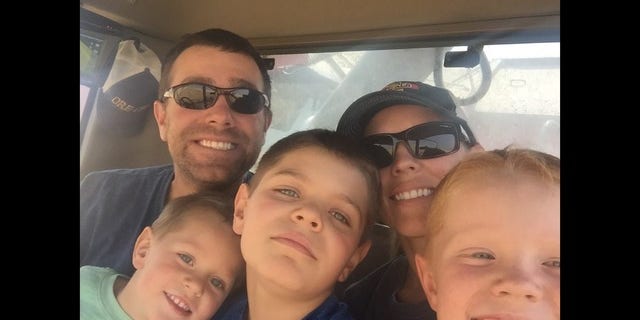 Jen Wilson, a Make-A-Wish director who helped organize Scott's special day, said the widespread attention helped raise funds for other kids.
MORE CASES OF PARALYZING ILLNESS DIAGNOSED IN KIDS AS OFFICIALS PROBE CAUSE
"It was an incredibly powerful boost to our organization," Wilson told San Francisco Chronicle. "Batkid was responsible for that."