Baby surprise: Woman mistakes 37-week pregnancy for bad Chinese food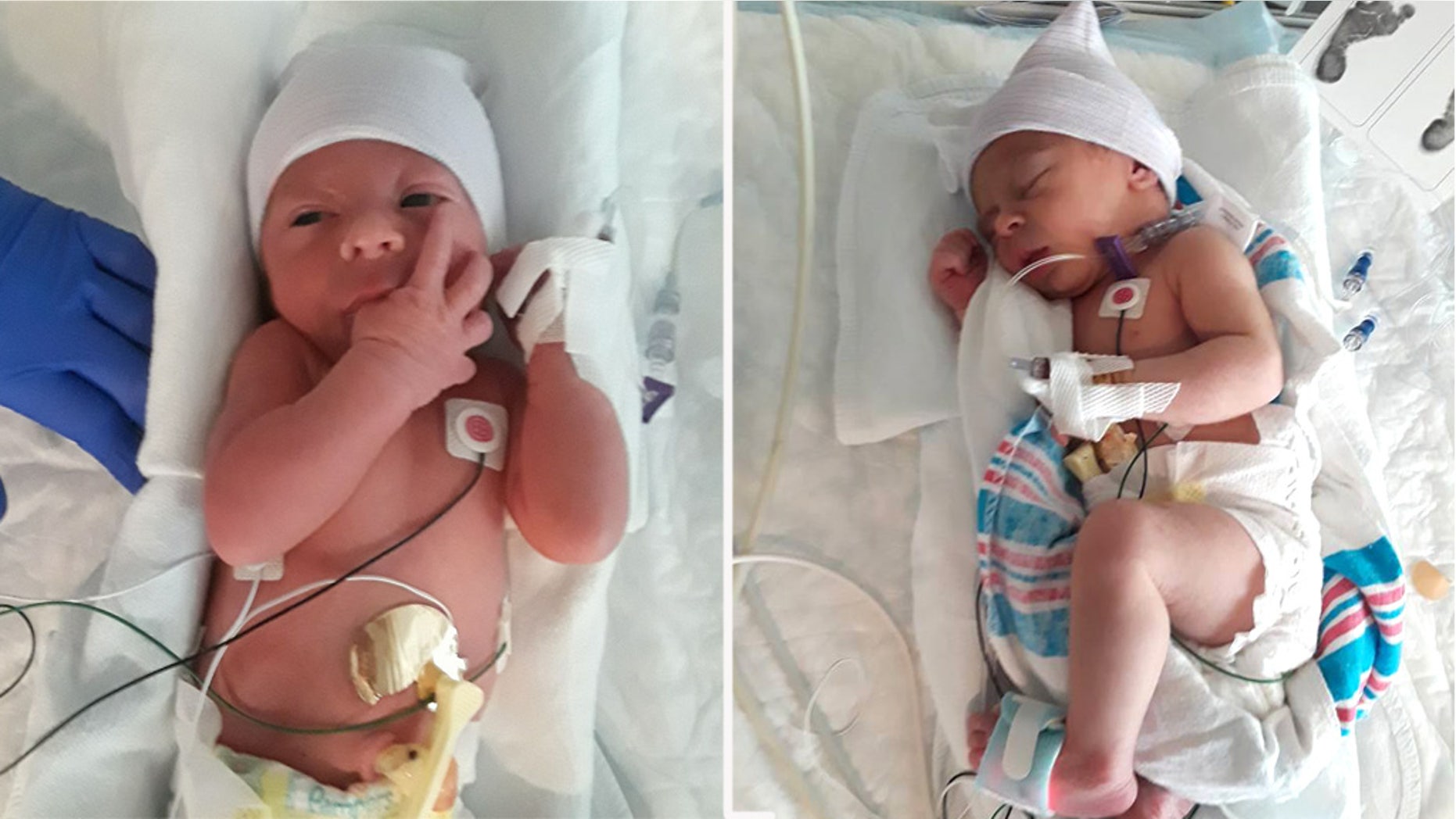 A woman who thought she had bad Chinese food had the surprise of her life when she discovered that her excruciating pain wasn't the result of too much MSG or a two-day-old egg roll.
She was actually pregnant.
Very pregnant.
Crystal Gail Amerson thought she was suffering from food poisoning early Sunday when she awoke to stomach pains that had her running to the bathroom, according to the Pensacola News Journal.
The 29-year-old told the Journal, "I had Chinese food the night before and I kind of figured maybe I had food poisoning or something like that." It turns out, the Pensacola woman was 37 weeks pregnant and about to give birth to her second son.
WOMAN USES FLIGHT CREW, CAPTAIN TO HELP TELL HUSBAND SHE'S PREGNANT
"The stomach pains were just excruciating and I could hardly move," Amerson said. "I think it was about 6:30 [a.m.] when [the ambulance] got there. ... It escalated so quickly that I was having contractions and we figured out kind of what was going on because at first we really didn't know what was going on."
During her first pregnancy, Crystal told the Pensacola News Journal she never felt a lot of pregnancy symptoms.
"I gained a little bit of weight, but I think with my first baby I didn't notice either," Amerson said. "I never gained that pregnancy shape, really. And then I wear scrubs to work because I work at a retirement home for Alzheimer's and dementia patients. So I guess the way they fit me as well, it was hard to notice anything or tell anything."
Dr. Julie DeCesare, an obstetrician-gynecologist with Sacred Heart Hospital, told the Journal it is possible for a woman to learn of her pregnancy just hours before going into labor, but not common.
"Sometimes a woman doesn't have a normal menstrual cycle so they don't notice when they don't have a period," DeCesare said. "Or they use a method of contraceptive so they think they can't get pregnant, but then that method fails. Or some I've seen are just flat out in denial."
SURPRISE BABY: WOMAN WHO THOUGHT SHE HAD KIDNEY INFECTION WAS IN LABOR
Dr. DeCesare said Amerson was a rare exception, and when it comes to warning signs, "usually by 20 weeks you can feel the baby kicking."
Little Oliver James was born in the back of an ambulance at 6:59 a.m. on Sunday, weighing 5.27 pounds and measured 18.9 inches long.