Baby born without anus comes home after months in hospital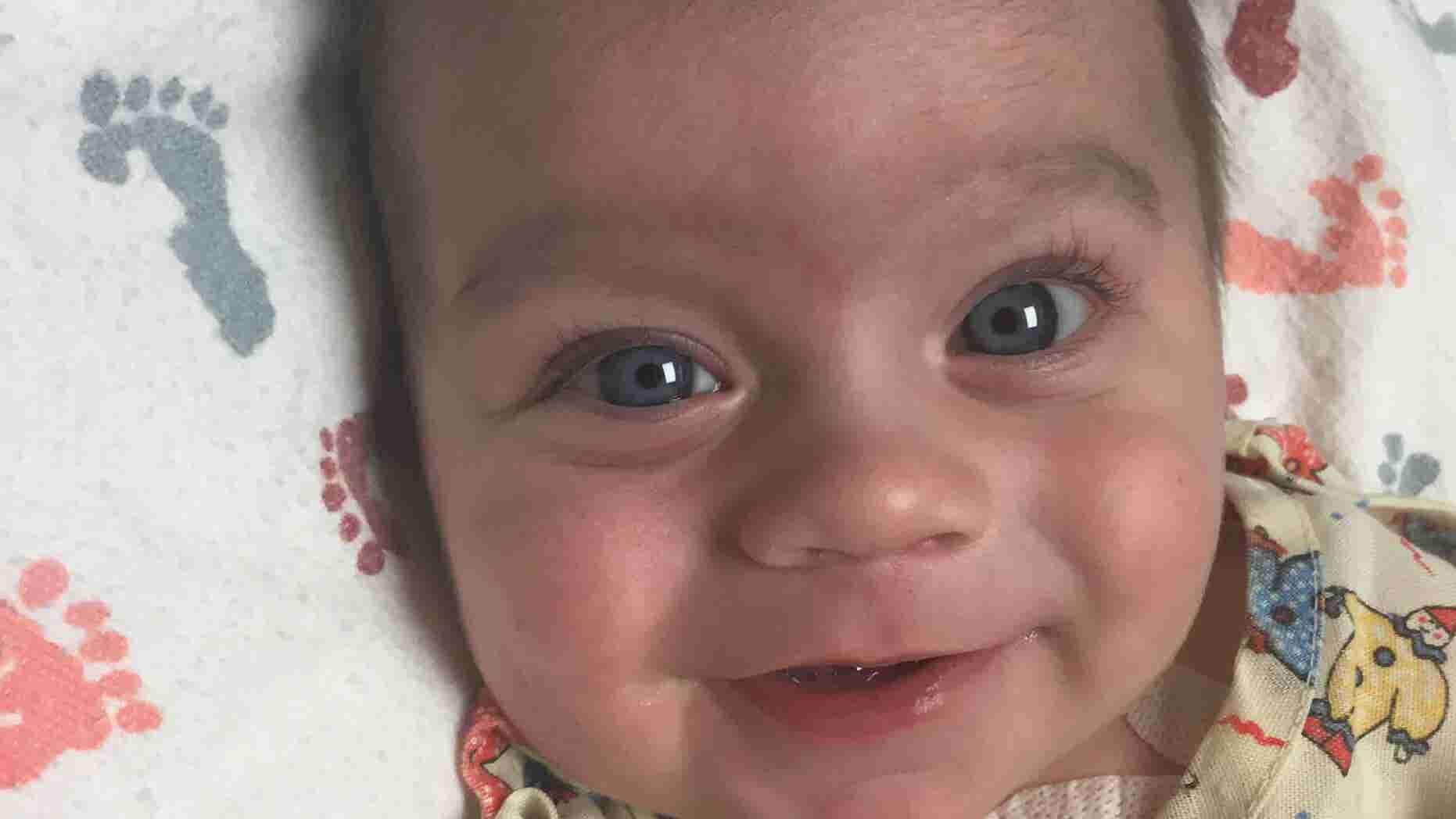 A Pennsylvania family who spent the last eight months watching their infant son who was born without an anus undergo several surgeries was finally able to bring him home to join his twin brother. Andrew Kuhn and Katie Faulkner, whose son Jackson still requires a colostomy bag and gastronomy tube, said they didn't learn of his condition until minutes after his July birth.
Doctors noticed that the newborn, who was born via C-section minutes after his brother, had skin covering his rectum, which was not fully formed. Jackson was taken to Johns Hopkins for specialist care, but the family reportedly learned after several months that their insurance was not accepted, according to Fox 43.
MAN MIRACULOUSLY SURVIVES AFTER ROD PIERCES THROUGH SKULL
Jackson was then taken to the Children's Hospital of Philadelphia where he underwent multiple surgeries, the report said. The family was allegedly left with hundreds of thousands in medical bills.
"We still have to pay for our house and our other bills too, we're trying to catch up, we're struggling a bit," his mother told Fox 43. Friends started a GoFundMe page for the couple.
They said they're happy that Jackson is home now, but Faulkner said her son still has a challenging road ahead.
"He has a colostomy right now where his stool drains into and he also has a central line where he gets all of his nutrients from and he also has a G-tube where he gets formula," she said.