Australian man loses wife, newborn after common pregnancy complication goes undetected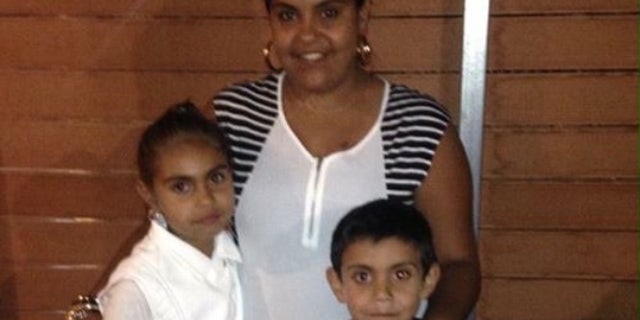 NEWYou can now listen to Fox News articles!
For the past two years, John Shaw and his wife, Natasha, had been planning their first visit to the United States, with Las Vegas as their last stop. The Australian couple, parents of three children back home and a fourth on the way, received clearance for the three-week trip from Natasha's doctor, News 3 LV reported.
But during the couple's long-awaited vacation, a relatively common, undetected pregnancy complication suddenly struck Natasha, taking her life and her 26-week-old child's. As John grieves the loss of his wife and baby, he's speaking out to warn other moms about the condition that was detected too late: HELLP syndrome.
"Every organ was fine in her body. She never had a problem with any other pregnancy," John told News3LV.com. "We never thought this would happen."
The acronym HELLP stands for hemolysis— the breakdown of red blood cells— elevated liver enzymes, and a low platelet count. HELLP syndrome is a type of preeclampsia, a condition marked by protein in the urine and high blood pressure, and it most often occurs during the third trimester, according to the National Institutes of Health. The syndrome may also develop the week after the baby is born.
Five percent of women get preeclampsia, and of those, about 20 percent get HELLP syndrome, Dr. David E. Kartzinel, vice chairman of the OBGYN Department at Sunrise Hospital, in Las Vegas, told the news station.
Usually, women with the condition will report vision problems or unbearable headaches or a migraine, in addition to swelling and sudden weight gain. People may mistake their HELLP symptoms for those of the flu, gastritis or acute hepatitis, Kartzinel said.
"Usually, when those symptoms are showing and you get treatment, the patient always get better, but the important thing is to recognize and treat it," Kartzinel told News3LV.com. "[Among] people who don't get treated, 1 in 4 of them develop a serious case of HELLP syndrome."
In some cases, like Natasha's, symptoms can progress rapidly.
"I've seen patients get worse in a few hours, and sometimes patients get worse over a few days," Kartzinel told the news station.
For three days, a migraine and abdominal cramps plagued Natasha, but she and John didn't think much of it. They believed she was suffering from a typical migraine and that resting would ward off the discomfort. But Saturday, John called 911 after his wife exhibited stroke-like symptoms and became unresponsive.
At the hospital, doctors diagnosed her with HELLP through blood and urine tests.
Another risk factor for HELLP is having preeclampsia during a previous pregnancy, but Natasha's three previous pregnancies were all normal, John said.
Although doctors tried to salvage the baby's life, he was born deceased. John broke the news to his other three children about their sibling and mother during a video chat, News3LV.com reported.
"My little baby is only 3. He didn't know what was going on," John told the news station. "Natasha always wanted the best for our children. She wanted to give them things she didn't have growing up, and I want to be able to do that for them, for her."
"If you're pregnant and you feel those symptoms, go to the doctor because it happens all too quick," he added. "I'm bringing them back home in a box, which I never thought would happen."
A family member has set up a GoFundMe page to help John raise the money necessary to transport his wife and child's remains from the U.S. to Australia.