Arizona man suffering paralysis after West Nile virus infection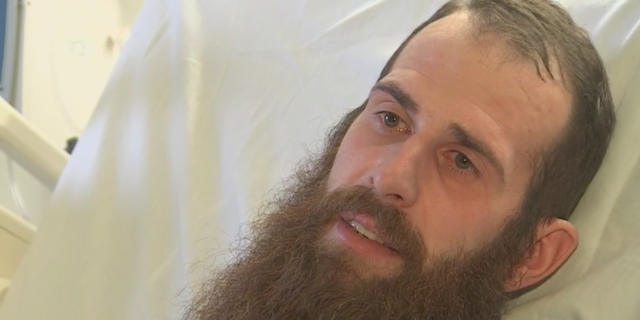 NEWYou can now listen to Fox News articles!
A Phoenix, Arizona, man is fighting for his life after being bitten by a mosquito near his home and becoming infected with a rare case of West Nile Virus.
Fox 10 Phoenix reported that Nicholas Cornelius is suffering from paralysis in his legs, a symptom that less than 1 percent of people affected with the virus develop, according to the Centers for Disease Control and Prevention (CDC).
"It really is shocking that … this tiny bug can put you in the dirt," Cornelius, who remains in the intensive care unit at a local hospital, told the news station.
Cornelius, a father of two, first developed flu-like symptoms but then his "left leg started shutting down."
"I could barely walk," he told Fox 10 Phoenix. "Then my right leg never fully went all the way, but still there's barely any muscle in there."
According to the National Institutes of Health (NIH), acute paralysis associated with West Nile Virus infection has been attributed to a handful of conditions, including Guillain-Barré syndrome (GBS). The Zika virus, which has ravaged Brazil and can cause birth abnormalities, has also been linked to GBS. The syndrome is usually marked by muscle weakness that begins in the legs then spreads to the arms, according to the NIH.
Individuals with GBS whose symptoms go away within three weeks from when they started generally have a good outcome, but complications include respiratory failure, blood clots and permanent paralysis, according to the NIH.
Cornelius said the most difficult part of fighting West Nile is being away from his wife and children.
"It's crazy," he told the news station. "Two weeks ago I could run around with my kids, and now I can't even walk."
"I just miss them a lot," he added. I just want to get better and get out of here so I can just be with my family. I haven't seen them in two weeks. You take so many things for granted in life. I just want to get out and get better."
Amid accumulating medical costs, Cornelius' family has set up a GoFundMe.com page to raise money for his care. As of Tuesday afternoon, they had raised more than $4,000 of their $10,000 goal.