Amputee gymnast defies odds to compete with prosthetic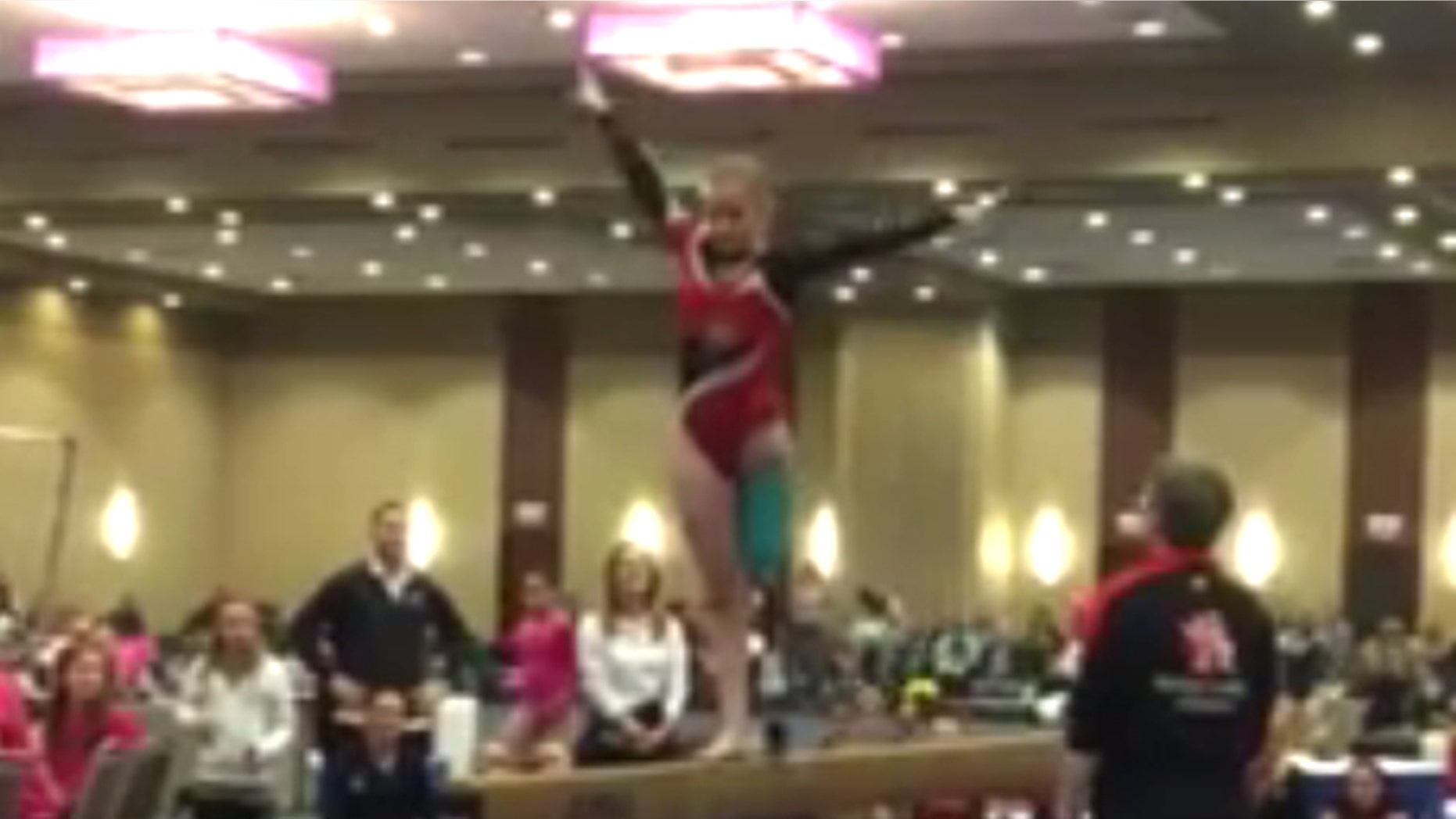 Kate Foster lost her leg to a leukemia-related infection when she was 12, but she didn't let the operation stand in the way of her love for gymnastics. Foster, of Lombard, Illinois, had been competing since she was 7, and following her surgery was adamant that doctors try to save her leg so she wouldn't have to give up the sport, WATE.com reported.
"They told me what was going on," Foster said of her surgery to WATE.com. "I said, 'You're not … you're not taking off my leg. I need that for gymnastics.'"
Despite her insistence, doctors were forced to amputate, and Foster believed her days on the beam were over. But her coach inspired her to see the situation differently.
"She said that she had never coached a one-legged gymnast before, but she was willing to try if I was," Foster told WATE.com.
Now 16, Foster is still on the team and competes in sanctioned competitions, all while balancing on a prosthetic leg. She is scored the same as any other gymnast in the competition.
Kate's beam routine at the 2016 Bravo Classic.

Posted by Lynn E. Foster on Saturday, January 16, 2016
"People tell me all the time that I'm an inspiration— but I'm just me," she told WATE.com.
A video of Foster performing has garnered about 5 million views on Facebook since being posted in mid-January.