Amputee Army veteran on how an obstacle course cured his depression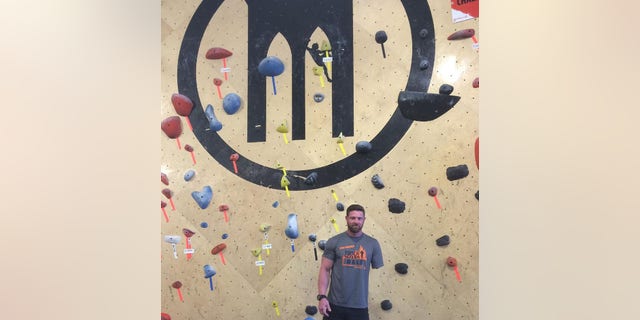 NEWYou can now listen to Fox News articles!
When Army veteran Noah Galloway, 34, lost his left arm and left leg during an IED attack in Iraq 11 years ago, he spent the next five years in a deep depression.
"It was hard to get out of bed," Galloway, author of "Living With No Excuses: The Remarkable Rebirth of an American Soldier" (Center Street), tells The Post.
But in 2010, a fellow veteran reached out about doing a Tough Mudder, a 10 to 12 mile obstacle-course race, to get back into fighting shape.
While training for the next 10 months, Galloway's disabilities made exercise difficult. He wouldn't hit the gym until past midnight — he was embarrassed to work out in front of others.
"I had this mental and emotional struggle of not being in the military anymore," he says.
Still, Galloway persisted, and finishing his first course, in 2011 in Austin, Texas, helped him work through his depression.
"There were so many obstacles I had to face and I took that to Tough Mudder," says Galloway, who's based in Birmingham, Ala. "When I was going through my first challenge, I tried to conquer one obstacle at a time. When I finished I felt like I overcame struggles that I was dealing with."