Alfie Evans' family loses appeal to transport terminally ill British toddler to Rome
The family of Alfie Evans, the terminally ill British toddler who was taken off life support Monday, lost their legal challenge to transport him to Rome for care.
Tom Evans, 21, and Kate James, 20, the parents of the 23-month-old infant, were permitted an emergency hearing on Tuesday before a high court judge after they said their son was surviving after being taken off life support.
The judge called the decision the "final chapter in the case of this extraordinary little boy," The Guardian reported.
He was taken off life support after a series of court rulings backed doctors who said further treatment was futile and the boy would most likely not get any better. Evans has been at the Alder Hey hospital in Liverpool after suffering a seizure in December 2016. Alfie is in a "semi-vegetative state" as a result of a degenerative neurological condition doctors have been unable to identify.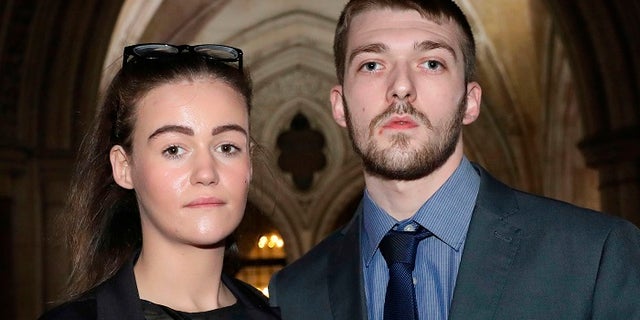 The parents said their son is not in any pain and is not suffering. The child survived about six hours after he was taken off life support, but doctors were "forced morally to put him back on water and oxygen."
FLORIDA GIRL, 4, RECUPERATING AFTER 'INHALING' POOL WATER
Evans said he felt "blessed" when doctors decided to give his son his water and oxygen.
"He is still working, he's doing as good as he can. But we do need him to be supported … In the next hour, it's going to be hard, but we will need him to be supported in the next hour or two," he said.
"He's not even on a ventilator and he's not suffering."
The head of the Vatican's Bambino Gesu Pediatric Hospital said the Italian defense ministry had a plane ready to transport Alfie to Italy if he were allowed.
On Monday, the Italian foreign ministry announced it had granted Alfie Italian citizenship to facilitate his arrival and transport. The Daily Star reported a helicopter was at the hospital ready to take Alfie to Italy if allowed.
ICE POPS RECALLED OVER POSSIBLE LISTERIA CONTAMINATION
The case has drawn the attention of Pope Francis, who during a Sunday blessing in St. Peter's Square this month, offered prayers for Alfie and others who are suffering from serious infirmities.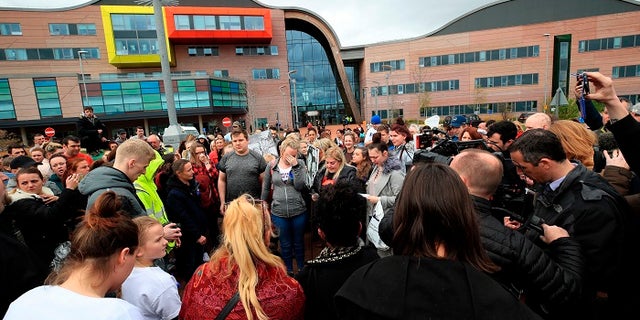 Francis met last week with Alfie's father and has made appeals for the boy to be kept alive, saying only God can decide who dies.
The Associated Press contributed to this report.