After terror attacks, civilian responders more likely than pros to have PTSD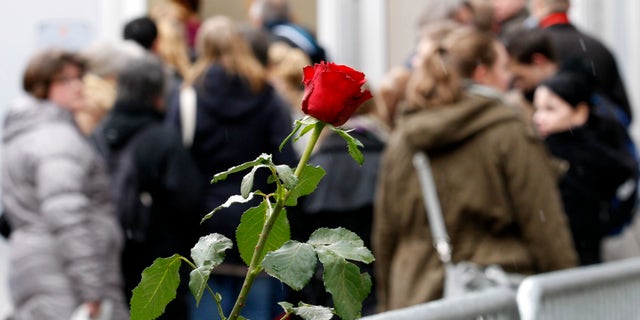 NEWYou can now listen to Fox News articles!
Untrained people helping at the scene of terror attacks are much more likely than trained responders to later develop posttraumatic stress, a Norwegian study finds.
In July 2011, Norway suffered two terror attacks in which 77 people died and many more were injured. In the first attack, a car bomb in the capital killed eight people and in the second, a shooter killed 69 teens and young adults at a youth camp.
Rescue workers from various professional groups and many civilians who happened to be at the scenes assisted the victims.
Later, unaffiliated volunteers were more than eight times as likely as trained response workers to suffer symptoms of posttraumatic stress disorder (PTSD), such as anxiety and flashbacks, the study team reports in the journal Occupational Medicine.
Lead author Laila Skogstad of Oslo University Hospital said the professional rescue workers coped well with the stress in the aftermath of the terror attacks.
"A substantial proportion of the non-professional volunteers, however, had significant psychological problems 10 months after the attacks," she told Reuters Health by email.
Skogstad and colleagues gave questionnaires to 1,790 study participants between March and June of 2012, around 10 months after the attacks.
The professional workers included doctors, nurses, psychologists, religious leaders, police officers, firefighters and trained volunteers from local organizations.
The unaffiliated volunteers were people who happened to be at the site of the attack or working at the hotel hosting the victims' relatives.
The researchers asked people about their previous rescue training, their experience during the event, and the support they received afterward. Participants also reported any symptoms of PTSD they experienced following the attacks.
Out of all the study participants, only 56 were untrained volunteers.
Overall, the rescue workers felt the rescue operation was a success, although firefighters and civilian volunteers reported feeling a greater threat than the other groups
Among professional workers, 2 percent had experienced some PTSD symptoms but not enough to meet all the criteria for the disorder. Less than half of 1 percent of the workers actually suffered from PTSD, the researchers estimated.
Among the untrained volunteers, 24 percent reported PTSD symptoms and 15 percent were estimated to have the disorder.
Females and workers who saw injured or dead people were more likely to report PTSD symptoms.
Workers who felt more threatened, felt that the work was obstructed in some way or had less training were all more likely to have PTSD symptoms.
Common early symptoms of posttraumatic stress are insomnia, anxiety, general unease, distractibility and loss of appetite, said Dr. Craig Katz, a professor of psychiatry and medical education at the Icahn School of Medicine at Mount Sinai in New York City.
Skogstad noted that people with PTSD may also experience recurring memories of the event or nightmares and may become easily startled.
During an attack, it is best to rely on professionals whenever possible, said Katz, who was not involved in the study. Volunteers "should hand off their efforts to the organized responders or join forces with the organized responders as soon as they can," he told Reuters Health by email.
In the long term, mental health should be considered as a major part of disaster planning, Katz added.
Skogstad recommended that volunteers not linked to any organization should be monitored by professionals. "They are not trained for the operations and are at great risk for significant posttraumatic stress reactions even though their contributions may have been heroic," she said.
"The community, family and friends should not be afraid to ask, talk about and be supportive to both professionals and non-professionals after catastrophic events," Skogstad said.