After friend dies of cancer, boy starts lemonade stand to raise money for other kids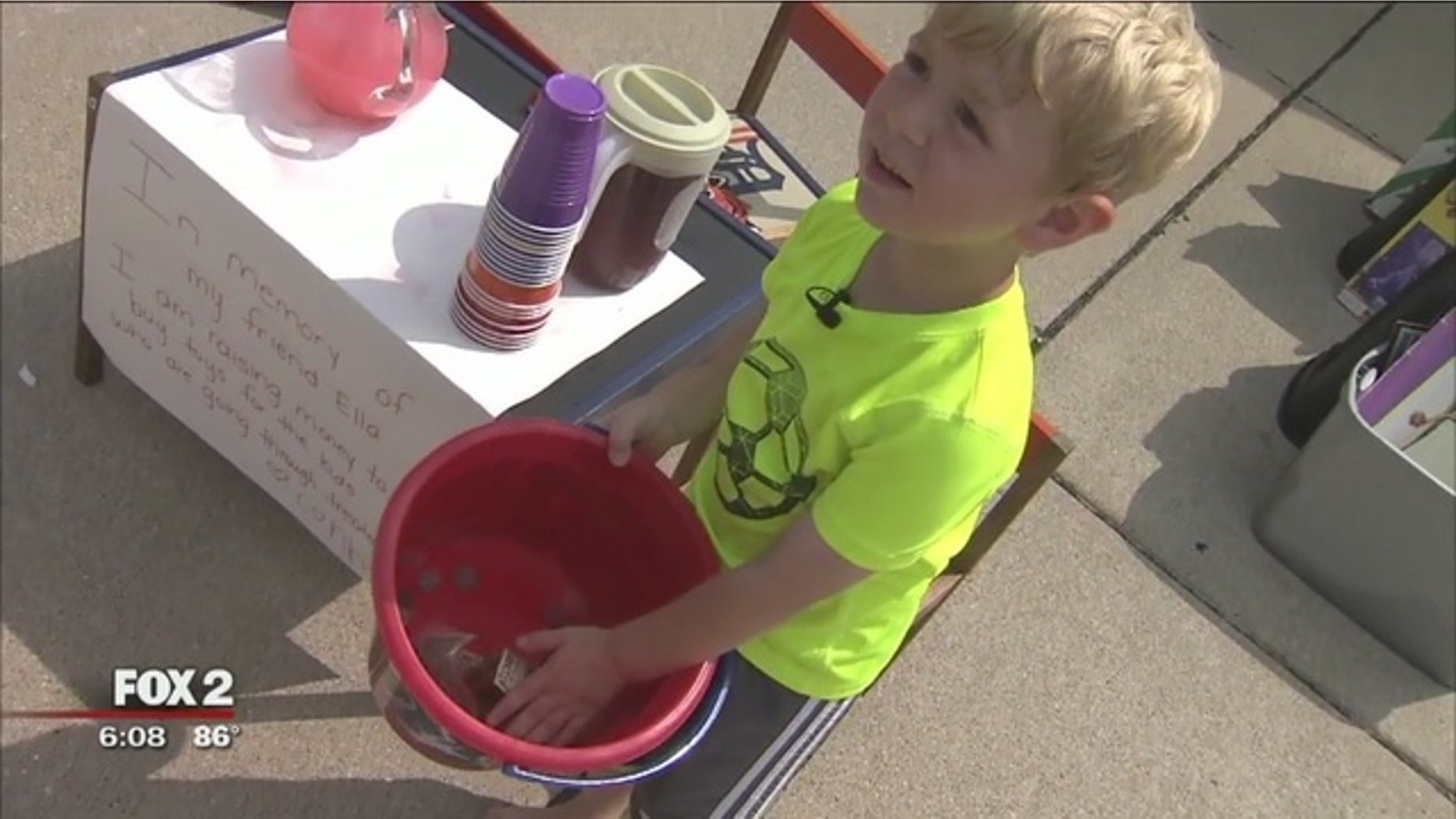 A 4-year-old Michigan boy is on a mission to raise money for children with cancer after losing his best friend to a brain tumor.
On Monday, Connor Nicol, of Macomb, hosted a garage sale and lemonade stand in memory of Ella, 3, who died last year. He raised $93. On Thursday, the boy will continue to fundraise in his driveway by selling pink lemonade.
"I just want to help other kids," Connor told Fox 2 Detroit.
Connor's goal is to raise money to buy toys for children undergoing cancer treatment, his mother, Diana Nicol, told Fox 2.
"He's very serious about this," Dina told the news channel. "He tells people, especially his grandfather, that it is a $5 donation for the lemonade."
Connor still misses his best friend, he told Fox 2.
"We used to play and have fun and blow bubbles," Connor told the news channel. "I love her."
Thursday's fundraiser begins at 11 a.m. and the family is accepting donations via mail as well.