Florida boy battling brain cancer named honorary firefighter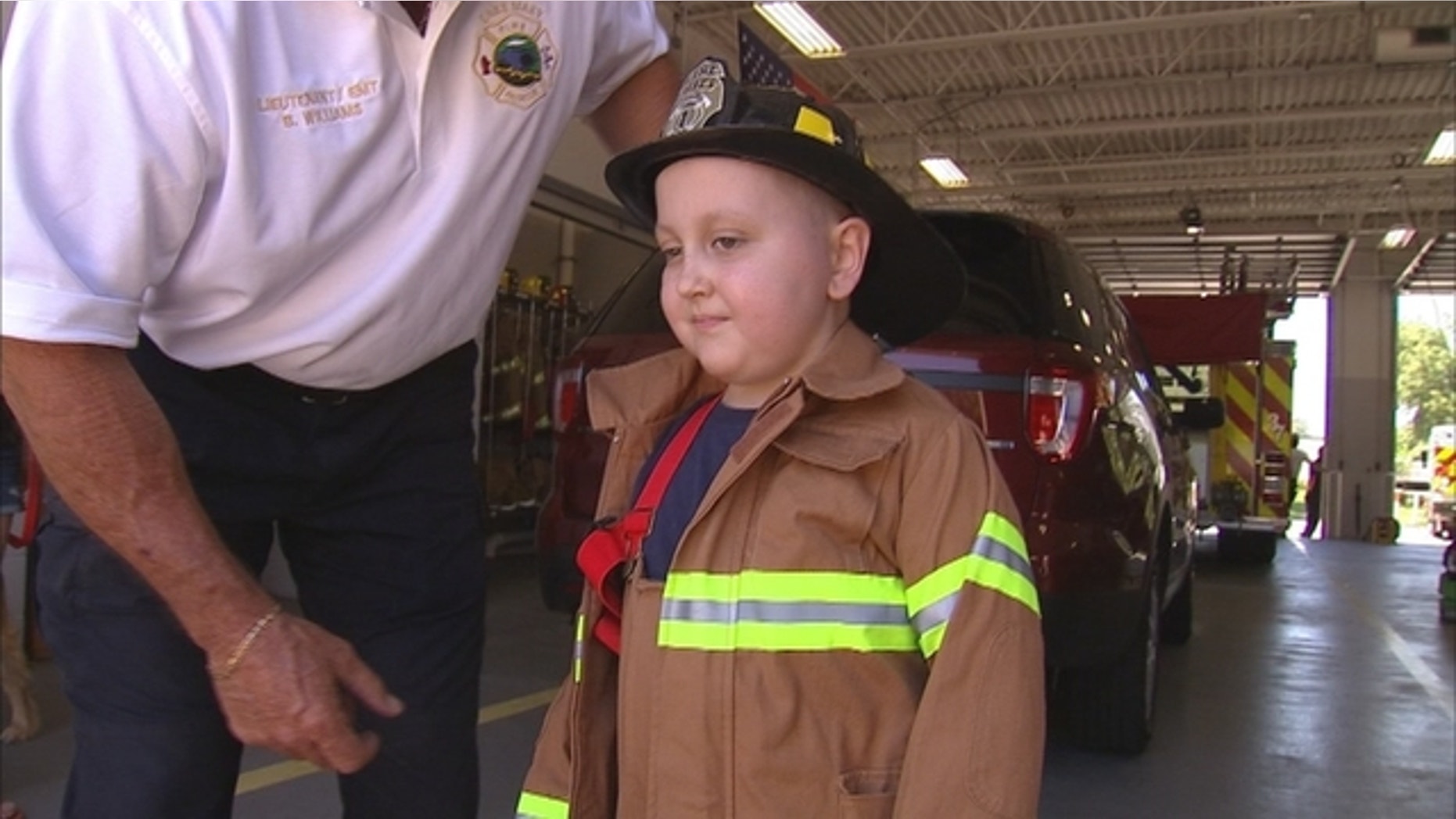 A Florida boy battling brain cancer got to take a break from treatment recently after local firefighters named him one of their own for the day.
Cameron Fulling, 9, enjoyed the honor Wednesday, when firefighters at the Lake Mary Fire Department suited him up, gave him some training and let him a ride in a firetruck, Fox 35 Orlando reported. In doing so, Cameron joined a list of other kids who have taken part in the station's Give Kids Their Day program.
"I take kids that are terminally ill with cancer, and I make them a firefighter for a day," LMFD Lieutenant Bruce Williams told the news station.
Williams said the program aims to help kids like Cameron have the freedom to be just kids.
"For one hour, they're not thinking of their sickness, their illness," he told Fox 35 Orlando.
Cameron told the news station he wanted to be a firefighter "'cause you go into fires."