A Diabetic Diet Makeover: Important Tools for Managing Your Diabetes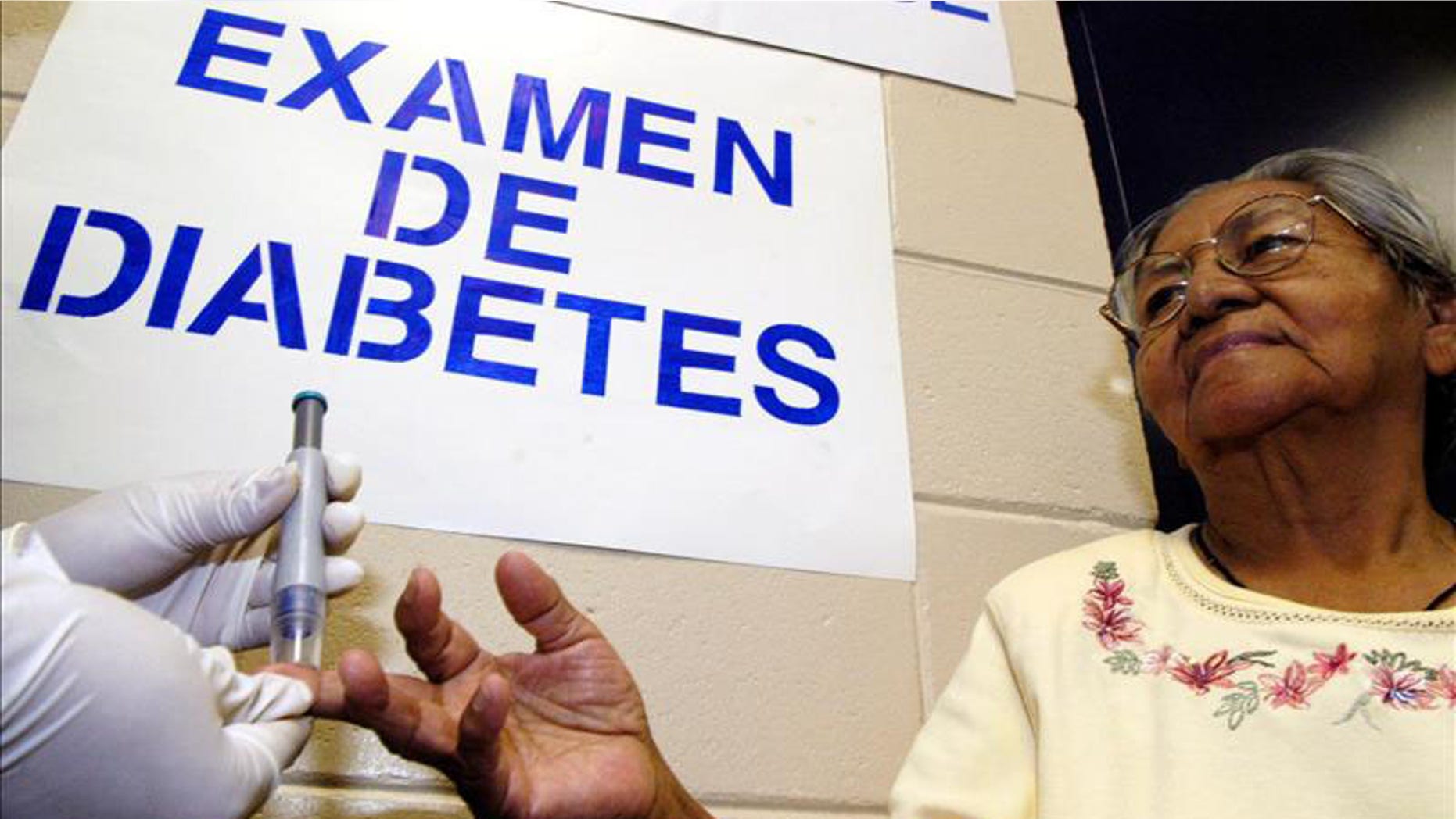 According to the American Diabetes Association, there are nearly 26 million children and adults in the United States, or 8.3 percent of the population, who have diabetes. As this number continues to rise, 7 million of the population is unaware of its symptoms or treatment.
According to the Centers for Disease Control, if you are Hispanic, you have a greater chance of getting diabetes than Caucasians do. Your chances are even greater if you have a family member with diabetes, are overweight yourself or had diabetes during pregnancy (what's known as "gestational diabetes"). Data from an American Diabetes Association national survey found that 13% of Mexican-Americans and Puerto Ricans over the age of 20 have diabetes.
Managing diabetes can be challenging. Many Latinos with diabetes often feel they have to give up the foods they grew up on and love and switch to a tasteless, restrictive diet in order to keep their blood glucose in control.
But eating healthy doesn't mean eliminating all of your favorite foods – it means you'll be making healthier choices. According to an Institute of Medicine (IOM) report from 1998 and numerous studies published in the Diabetes Care Journal, people with diabetes can keep their blood glucose within their target ranges and reduce their risk of diabetes complications if they eat healthy and monitor blood glucose regularly.
There are some simple steps that will help you not only keep your blood sugar within your target range, but also help you select nutritious foods that are flavorful and delicious. Let's give the diabetic diet a makeover!
Learn about carbohydrates
The carbs, fats and proteins in the foods you eat play an important role in diabetes meal plans, and it helps to understand how they work.  Here are the basics about carbohydrates:
1 gram of carbohydrate = 4 calories
Starches and sugars both count as carbohydrates. Examples of starchy foods include pasta, breads, rice, tortillas, potatoes, beans, peas and lentils. Starches are "good for you" carbohydrates – especially those that are whole grain – and provide important nutrients that should be included in a well-balanced diet. Most starch choices are good sources of B vitamins, fiber and plant-based proteins.
Sugar is naturally present in fruits, vegetables, milk and yogurt, and should be incorporated and counted in your diabetes meal plan. What is most important is the total amount of carbohydrates eaten, not necessarily their source.
Candy, desserts, syrups, soft drinks and other foods high in sugar tend to be low in nutrients and high in fat – a better choice is foods that are high in nutrients.
For example, strawberries are naturally low in sugar with just 7 grams of sugar in every one cup serving. In fact, among popular fruits strawberries have the lowest amount of sugar per serving and are packed with essential vitamins and dietary fiber. The American Diabetes Association identifies berries, including strawberries, as one of the top ten super foods for a diabetes meal plan because they are rich in nutrients. For strawberry-inspired recipe ideas, click here.
Tips for healthy eating
Healthy eating and regular exercise  in addition to taking medications as prescribed and monitoring your blood sugar are key parts to managing diabetes.

What should people with diabetes eat? Basically, they should consume the same healthy, well-balanced diet that is recommended for everyone, with or without diabetes. Your meals and snacks should include:
A balance of fruits, vegetables, grains, proteins and dairy products.  To learn more about balancing daily meals, click here.
Choose foods that are lower in saturated fat such as low-fat or non-fat milk or yogurt and reduced fat or low-fat cheeses and lean meats.
Instead of salt, use fresh herbs and seasonings such as cilantro, citrus peels, garlic, onions and peppers to season your favorite recipes.
Broil, bake, boil or grill your food. Limit frying things in oil or butter.
Manage your calorie intake to maintain a healthy weight and count carbohydrates. Limit your consumption of sugar.
Eat at regular times and do not skip meals.
Although diabetes is a serious health problem, with proper care you can learn to manage it and lead a full and active life. If you have any questions about your diabetes meal plan, consult your certified diabetes educator, registered dietitian or physician for more information.
Follow us on twitter.com/foxnewslatino
Like us at facebook.com/foxnewslatino