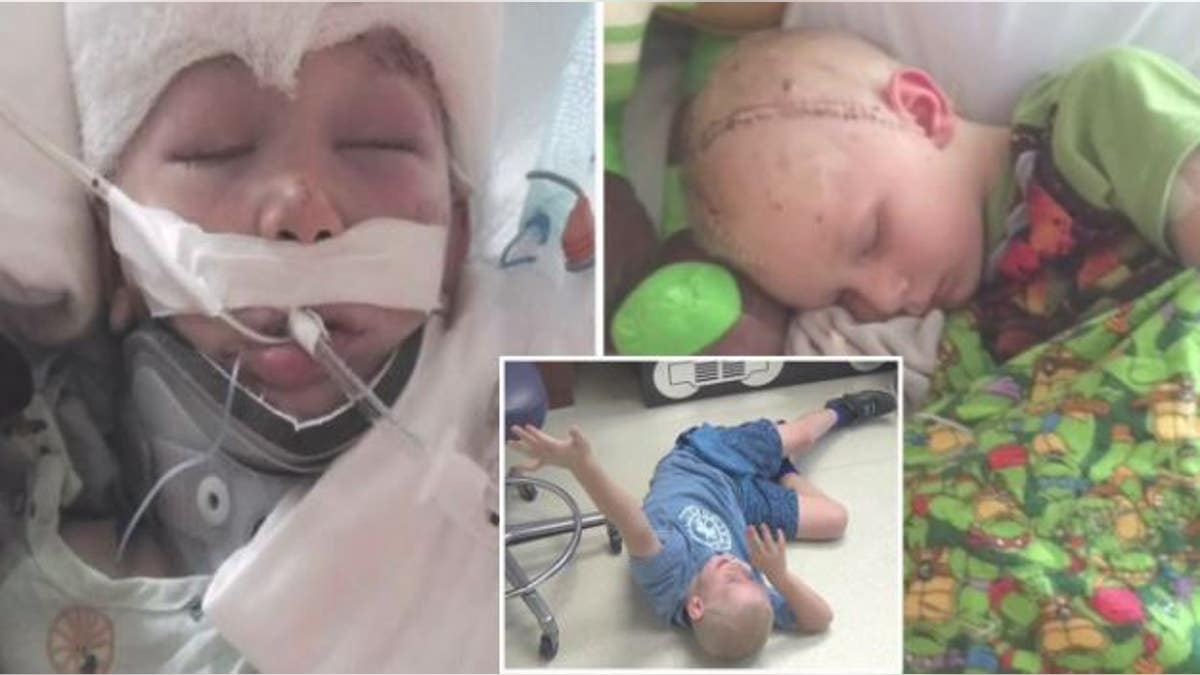 When Teddy Ward fell down a California hillside and suffered a traumatic brain injury about two years ago, he lost nearly 50 percent of his skull. After doctors weren't able to repair it, they instead gave him a 3-D printed life-like skull that has helped him get back to being an ordinary first-grader, CBS Los Angeles reported.
Between the injury and surgery, Teddy, 7, had to wear a helmet everywhere, and refrain from going to birthday parties and playdates.
"This was a remarkable defect," Dr. Mark M. Urata, head of the division of plastic and maxillofacial surgery at Children's Hospital Los Angeles (CHLA), told CBS Los Angeles.
Coping with his new way of life was difficult for the young boy and his mother.
"No parent wanted the responsibility of a child without a skull," Lisa Ward, Teddy's mom, told the news station.
Teddy's 3-D printed skull, which he received at CHLA, fits with his existing skull bone and is comprised of a material called PolyEtherEtherKetone (PEEK). PEEK isn't plastic but has similar physical properties as a skull, CBS Los Angeles reported.
Eager to return to play, Teddy is back to his active lifestyle and can do all the activities he likes except for football.
"I put the word out literally a few days ago that Teddy is available for sleepovers!" Lisa Ward told the news station.