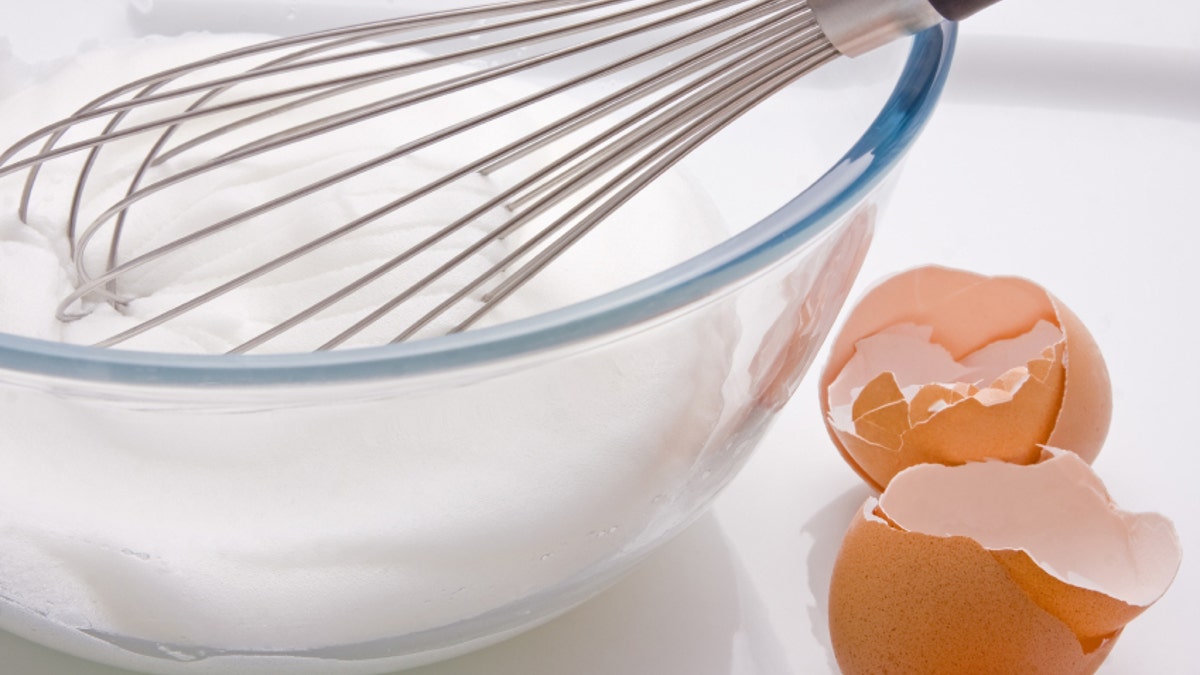 Opting for vegetarian meals can be a low-cost, environmental friendly, and feel-good healthy boost to your week. However, leaving out meat can often lead people to gravitate toward high calorie grains, dairy, and nuts, and can also result in a lack in protein. Make the most of your vegetarian meals by keeping them low calorie and high in protein and fiber using the meal ideas below.
Egg white vegetable omelet
Whether it's breakfast, lunch, or dinner, a savory egg white omelet can fit in almost any time. Keep your omelet clean and lean by opting for egg whites. One cup of egg whites contains an ample 26g of protein. The fiber content of this meal is in your hands: choose your favorite high fiber veggies, such as broccoli, mushrooms, or peppers, to add in and then spice things up anyway you want. And you can make it easy and convenient by stocking Egg Beaters 100% Egg Whites in your home refrigerator.
Did you say PIZZA?
Yes. Yes we did. Here at F-Factor, we have two options for you pizza lovers. Quick and easy to prepare, high fiber crackers topped with tomato sauce and low-fat cottage cheese or ricotta cheese, microwaved or broiled for just 2-3 minutes, is a high-protein and high-fiber vegetarian go-to. Or, a more classical take on pizza, cauliflower crust pizza eliminates the starchy carbs found in pizza and replaces them with protein and fiber. While one slice of regular cheese pizza can contain 300 calories and more than 10g of fat, one serving of cauliflower crust pizza can contain as little as 130 calories and half the fat when you chose a low-fat cheese option.
Yogurt parfait
Sweet and creamy, this meal choice can get high in sugar fast, but it doesn't have to be! Stick to plain yogurt varieties with no added sweeteners, then jazz it up with your own added fruit or zero calorie sweetener. Raspberries or strawberries are excellent, naturally high in fiber yogurt toppings. Choose Greek yogurt will give you the most beneficial probiotics and protein as compared to regular yogurts. Toss in some high-fiber, low-sugar cereal, such as Fiber One, and boost this meal's fiber content even more.
Oodles of Noodles
Nope, not the starchy kind you're probably thinking of. We are actually thinking of the zucchini, eggplant, and beet varieties, which can now be found in many stores pre-cut into noodle-like spirals. One cup of spiraled zucchini is 14 calories and comes with 6g of fiber! Noodles never tasted this guilt free. Top it off with some grated Parmesan cheese for a protein lift and you are all set. Eggplant and beet noodles are also great options for the more adventurous.
Salad
Versatile and available in almost an eatery, salad is like a blank canvas, with multiple high protein and high fiber possibilities at your disposal. Lentils, kidney beans and edamame are protein and fiber powerhouses that lend a welcome, savory flavor to salads. Stick to other low calorie, high fiber toppings like Brussels sprouts, artichokes and broccoli, and leave out the croutons and nuts. Dressing on the side please!