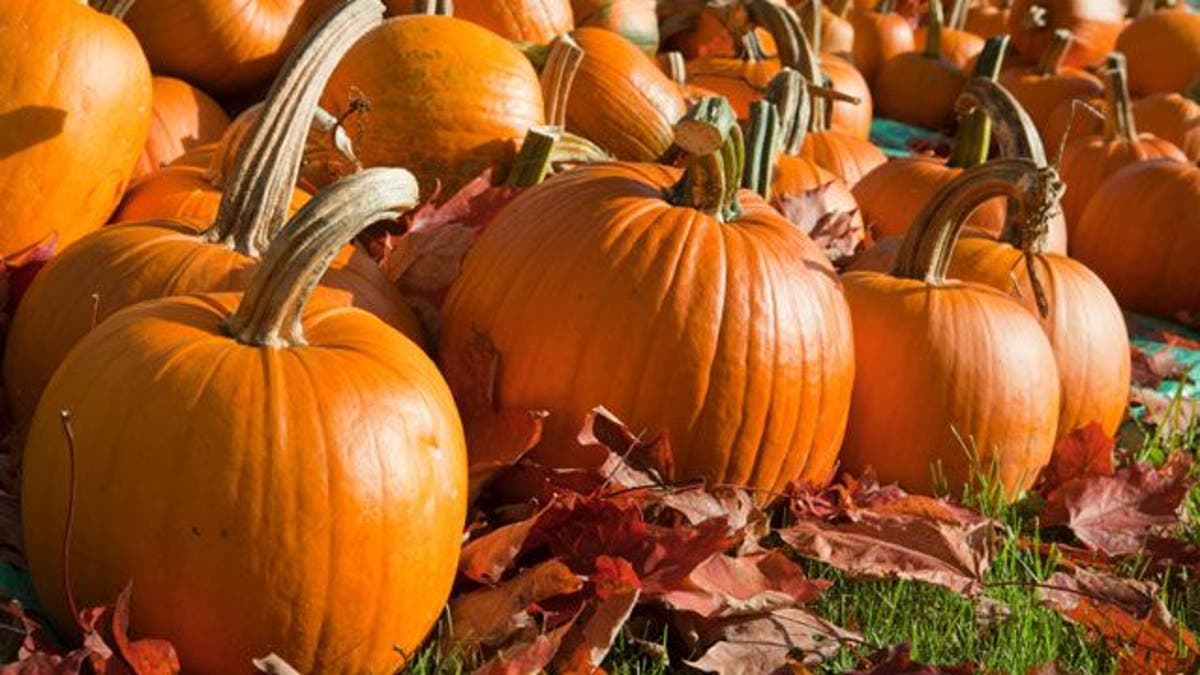 I'm pretty pumpkin obsessed. I buy canned pumpkin year round so I can regularly whip up pumpkin smoothies, and I sprinkle pumpkin pie spice onto lots of things, including oatmeal, sweet potatoes, and warmed fruit. Basically, the fall month season isn't long enough to satisfy my passion for pumpkin, and I'm not alone.
A few years back New York magazine deemed pumpkin the new bacon, as pumpkin-inspired foods and drinks exploded in popularity. Trouble is, most of them aren't so healthy (bagels, cheesecake, ice cream, sugary lattes…), and some only include pumpkin flavoring, rather than the real deal.
Actual pumpkin, either fresh roasted, or unsweetened canned, is a true superfood. This member of the squash family is loaded with immune-boosting vitamin A and filling fiber, and a half cup of puree contains less than 50 calories. It's also more versatile than you think. Here are five satisfying, but healthy ways to enjoy it (some may be unexpected), so you can truly reap the nutritional benefits.
Smoothie
In a blender combine one half cup canned pumpkin with one cup of unsweetened coconut milk, a tablespoon of either coconut butter or almond butter, a teaspoon each of pumpkin pie spice and organic maple syrup, a scoop of pea protein powder, and 3-4 ice cubes. Whip until smooth. It's my version of liquid pumpkin pie – heavenly!
Oatmeal
After making your oatmeal with hot water, fold in two tablespoons of warmed canned pumpkin, mixed with 1 teaspoon of organic maple syrup and a half teaspoon of pumpkin pie spice. Easy breezy.
RELATED: Oatmeal Recipes for Every Day of the Week
Chili
Roast fresh pumpkin in the oven at 350 F for about 45 minutes or until it's tender all the way through. Cool and cube, discarding the skin. In a small saucepan combine a half cup of sliced grape tomatoes with one tablespoon of extra virgin olive oil, two tablespoons minced yellow onion, and a quarter cup of chopped green bell pepper. Saute over low heat until veggies are tender. Add a half cup organic low sodium vegetable broth, a quarter cup of water, tablespoon of fresh chopped cilantro, teaspoon of minced garlic, and an eighth of a teaspoon each of ground cayenne and black pepper. Bring to a quick boil and then reduce to a simmer and stir for 10-12 minutes. Add a half cup each black beans and cubed pumpkin, stir to heat through, and serve. I love this dish because it's hearty, but not heavy.
RELATED: 9 Low-Fat Foods You Shouldn't Eat
Soup
In a small saucepan sauté two tablespoons of minced yellow onion and teaspoon of minced garlic in two tablespoons of low sodium organic vegetable broth until onions are translucent. Remove from heat. In a blender combine a half cup of canned pumpkin with the onion mixture, along with half cup unsweetened coconut milk, quarter cup of organic low sodium vegetable broth, and a half teaspoon of curry seasoning. Whip until smooth, transfer to saucepan, bring to a quick boil, reduce to a simmer for 5-6 minutes, and serve. A healthy way to warm up on a chilly day.
Hummus
In a food processor combine a half cup of chickpeas with two tablespoons each of tahini and canned pumpkin, along with a teaspoon of minced garlic, tablespoon of fresh squeezed lemon juice, and a sixteenth of a teaspoon each cayenne pepper, black pepper, and cumin. Puree until smooth and serve with raw or roasted veggies, like broccoli and cauliflower. A pumpkin twist on a go-to favorite!
RELATED: 17 Delicious Pumpkin Recipes
Cynthia Sass, MPH, RD, is Health's contributing nutrition editor, and privately counsels clients in New York, Los Angeles, and long distance. Cynthia is currently the sports nutrition consultant to the New York Rangers NHL team and the Tampa Bay Rays MLB team, and is board certified as a specialist in sports dietetics.