5 awesome workouts for new moms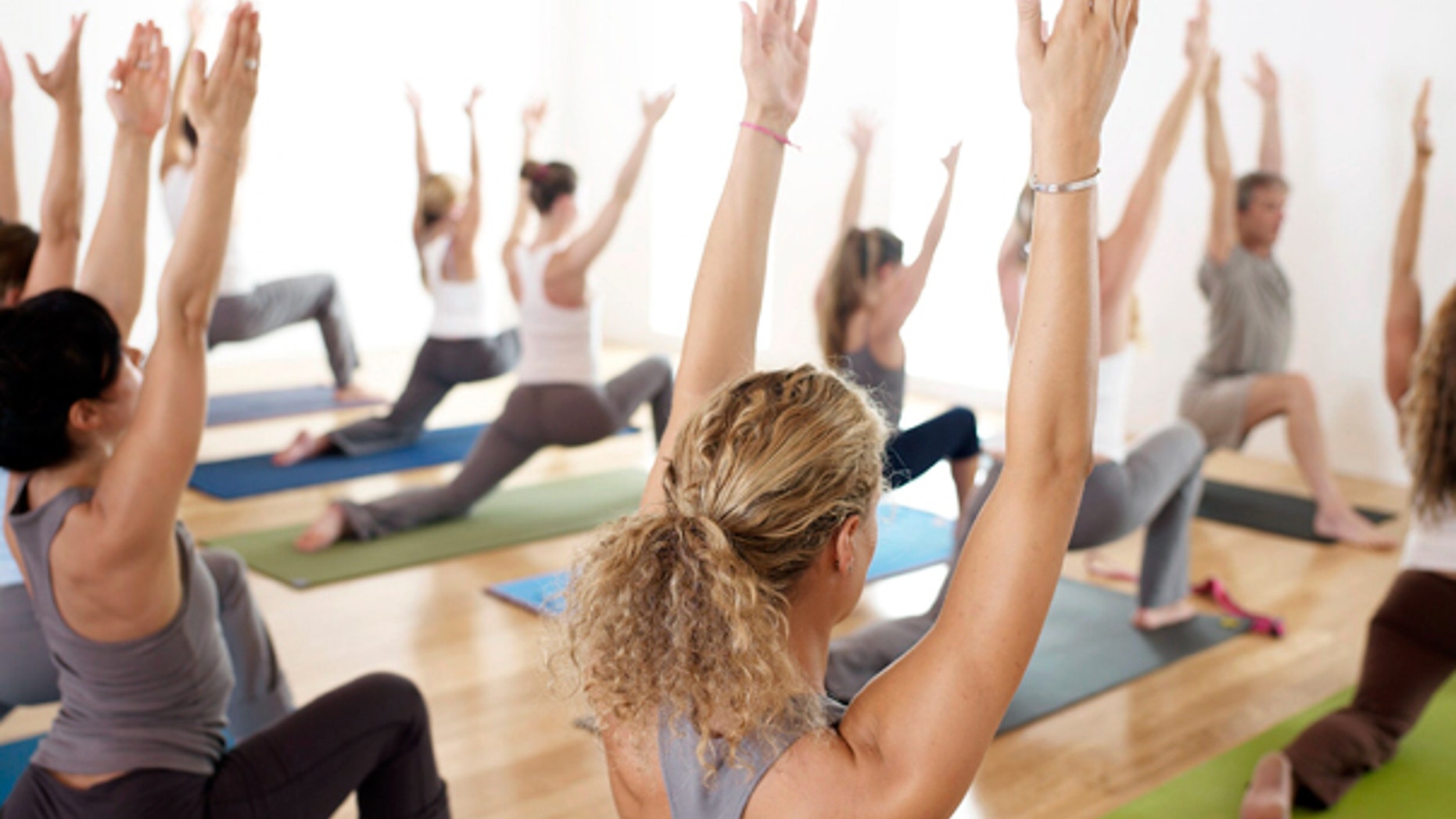 You're sleep-deprived, physically and mentally drained, and there's no time to take a shower let alone fit in a workout. Yet exercise not only helps you lose the baby weight, but it increases your energy levels, relieves stress, and may even help with postpartum depression, studies show.
If you've just starting working out again, or you're bored and not seeing results with your current plan, check out 5 fat blasting, stress relieving and fun workouts to get you back in fighting shape.
1. Every young girl wants to be a ballet dancer and now you can get your pre-baby bod back at the same time with the Xtend Barre Workout. Xtend Barre is a total body, cardio workout that combines ballet barre and floor work, and Pilates to strengthen, lengthen and sculpt. Multilevel classes can be modified according to your fitness level or if you're pregnant or injured. Hollywood moms Kelly Ripa, Denise Richards, Madonna and Natalie Portman are fans of the program developed by Andrea Rogers, a professional dancer, choreographer and mom.  Classes are available at more than 70 locations nationwide. $20/class, varies by location. www.xtendbarreworkout.com
2. Can you remember spending countless hours trying to master the hula hoop as a kid? Hoopnotica lets you experience that fun again using their Hoopnotica Hoops to blast calories (up to 600!), improve flexibility and balance, sculpt your core, tone your entire body, and calm your mind. First Lady Michelle Obama, Pink, Zooey Deschanel and Beyoncé love the hoop too. $10-$20, varies by instructor.www.hoopnotica.com
3. Jumpstart your fitness routine with Chase23's Body After Baby Challenge. The 6-week program includes a variety of classes that use the Reinvention method, a resistance based, Pilates and ballet inspired workout that uses a combination of the Reinvention chair and overhead bungees that keep your core engaged the whole time. You'll burn fat, build muscle, strengthen and lengthen, improve flexibility and get back the balance you lost during pregnancy.  The Body After Baby Challenge includes a fitness consultation, a customized class program, and a food consultation with Chaise23′s natural food chef. Locations in New York City and East Hampton. $414 for 18 classes. www.chaise23.com
4. The Nia Technique is a complete workout—mind and body—that will keep you moving and engaged the whole time. A sensory-based movement practice based on 52 moves that draw from different types of dance, martial and healing arts, and yoga, you'll not only burn calories, but you'll de-stress and feel rejuvenated. All classes are set to inspirational and dynamic music, are taken barefoot and are available in three intensity levels. $5-$14 a class, varies by location. www.nianow.com
5. Ever wonder what it would be like to perform in Cirque du Soleil? Now you can get an inside peek and get a kick-butt workout at Shine Alternative Fitness in Las Vegas. Past and present Cirque du Soleil performers and industry champions lead a wide array of classes like Antigravity Yoga, Gyrotonic, Gyrokinesis, pole fitness, Xtreme Boxing, aerial arts, stretch and toe, hip-hop dance and more. $15-$25/class. www.shinealternativefitness.com
Julie Revelant is a freelance writer specializing in parenting, health, and women's issues and a mom. Learn more about Julie at revelantwriting.com.