4 lifestyle factors to consider when choosing health insurance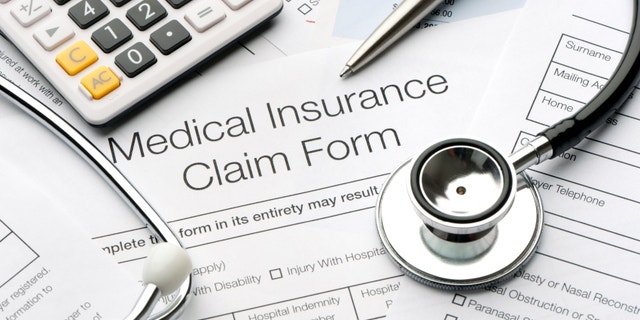 NEWYou can now listen to Fox News articles!
Shopping season is just around the corner— health insurance shopping season, that is.
Open enrollment for health insurance— whether through your employer or the Obamacare federal marketplace— starts November 15. Many Americans will be heading online to switch plans or get insured for the first time.
If you're one of them, you probably plan on taking the financially savvy step of comparing prices online before buying. But price is not the only factor you'll have consider.
READ MORE: How Much is the Obamacare Penalty?
Here are four ways your lifestyle can affect what kind of insurance you should have— and how to shop to cover them:
1. Chronic Illness
If you or someone who relies on your health insurance has a chronic illness, there are a handful of things you will need to consider.
First, there's your specialist. Most chronic conditions— or those for which there is no cure— are monitored by a specialist who knows both the disease and patient well.
If this is you, you'll want to keep that doctor, and that means finding a health insurance plan that covers your specialist.
Ask your doctor which plans they accept and whether they can recommend an insurance comparison website, says Dr. Tyler Jung, chief medical officer of HealthCare Partners.
If you're between specialists, you'll still want to check the insurance network. "Always start with researching the network of doctors and hospitals," says Diana Polyakov, a certified insurance agent for Covered California, the state's health insurance marketplace. If you don't have a specialist yet, check out your local options in any network your considering.
If you take specific medications for your disease and you're switching or signing up for insurance, check out the plan's drug formulary. That's insurance speak for the listing of drugs the company has already agreed to cover. You may have to call customer service to get it. Your doctor can usually persuade your insurer to cover medically necessary drugs, but that process requires documentation and can take months.
2. Children and Dependents
When it comes to covering kiddos, you'll want a higher-tier plan, or those with lower out-of-pocket costs, as long as you can afford it. "Adding dependents such as children is a big part of any health plan, and you want your children covered with a quality primary care physician and good specialist and hospital access," Jung says.
"I often advise my clients to consider health coverage with a low deductible if they have or plan to have children," adds Polyakov. "This is especially important for expectant parents, since the delivery bill might be very high."
Having a baby can cost tens of thousands of dollars, and your insurance plan will determine how much of that you'll owe out-of-pocket. The higher your monthly premium, the lower your bill for delivery is likely to be.
READ MORE: How Much Does it Cost to Have a Baby?
But having the baby is only the beginning; infants and children need vaccines and frequent checkups. "That's why it is wise to look into a plan that might be a little more expensive each month, but offers [a] lower deductible and copayments," Polyakov says. Otherwise, the bills for those frequent visits can add up fast.
3. Travel Frequency
If you travel often, whether alone or with your family, you'll want to make sure your insurance benefits work wherever you are and whenever possible. Having a large provider network in this case is key. You'll also want to avoid any health maintenance organization (HMO) plans that restrict which doctors you can see.
For a frequent traveler, a large network is important because you don't want to be stuck using a costly emergency room for minor ailments. Most plans now cover emergency care, but ER services usually come with high out-of-pocket costs. It's much cheaper to head to an in-network doctor or urgent care clinic, especially if all you need is a few stitches or a course of antibiotics.
But your health insurance can't be everywhere, so frequent travelers should also check to see what's covered out-of-network. "You need to know how your health plan covers you when you are not in your network," says Jung. "Plans will have a detailed section included in their benefits section to explain cost-sharing, whether domestically or internationally."
READ MORE: What Is the Difference Between In-Network and Out-Of-Network?
4. Good Health, Low Income
If you're young and healthy, chances are you won't need much health coverage over the next year. "Therefore, a catastrophic coverage health plan might work great," Polyakov says, referring to the lowest coverage plans. Certain screenings and services will still be free if you choose a catastrophic plan, but your premiums will be much lower.
READ MORE: Free Screenings You Should Get Now
Of course, this is a calculated risk – should a serious illness or injury occur, you'll have to pay more out of pocket. In 2015 out-of-pocket costs are capped at $6,600 per individual and $13,200 per family, but if you have a small income, that amount could devastate your finances. If you can afford higher premiums, it may just pay off later.