31M Americans at greater risk of chronic disease due to physical inactivity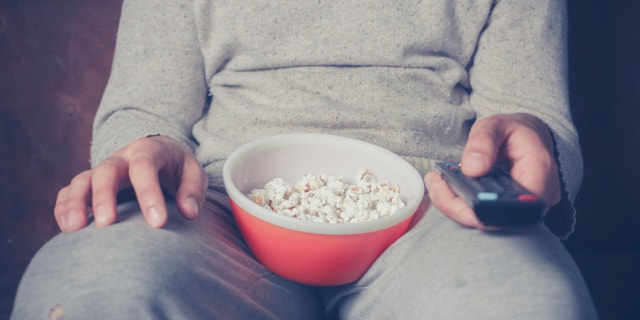 NEWYou can now listen to Fox News articles!
About one in four Americans ages 50 and older don't regularly exercise, leaving them at a greater risk of heart disease, diabetes and cancer, a study published Thursday by the Centers for Disease Control and Prevention (CDC) suggests.
The research, featured in the CDC's Morbidity and Mortality Weekly Report, found that 31 million Americans ages 50 and older, or 28 percent, are not active beyond basic movements common in daily life.
"Adults benefit from any amount of physical activity," study author Dr. Janet E. Fulton, chief of the CDC's Physical Activity and Health Branch, said in a news release. "Helping inactive people become more physically active is an important step towards healthier and more vibrant communities."
The CDC analyzed 2014 survey data that examined inactivity differences among the age group by race, sex, geographical region and more. Survey recipients were from all 50 U.S. states and the District of Columbia. The information, gathered by the CDC, is housed in its Behavioral Risk Factor Surveillance System.
Researchers found that about 30 percent of women were inactive compared to about 26 percent of men. Non-Hispanic blacks were the least active (33.1 percent), followed by Hispanics (32.7), other groups (27.1) and non-Hispanic whites (26.2). Inactivity appeared to slightly increase with age, and more adults with at least one chronic disease were inactive compared with adults who had no chronic disease, the study found, according to the release.
The South was the least active (30.1 percent), followed by the Midwest (28.4), the Northeast (26.6) and the West (23.1). Colorado had the highest activity rate, with only 17.9 percent of recipients saying they were inactive, while Arkansas had the lowest activity rate at about 38.8 percent, the study suggested.
According to the CDC, being physically inactive is costly. Non-institutionalized adults ages 50 and older account for $860 billion in health care costs each year, but four out of five of the most costly chronic conditions among this group could be prevented or managed with physical activity, according to the release. Chronic conditions that exercise can help ward off include heart disease, type 2 diabetes, dementia and some cancers.
"This report helps us better understand and address differences in inactivity among adults 50 years and older," lead study author Dr. Kathleen B. Watson, an epidemiologist in CDC's Division of Nutrition, Physical Activity, and Obesity, said in the release. "More work is needed to make it safer and easier for people of all ages and abilities to be physically active in their communities."