2 runners die near finish line of half marathon in North Carolina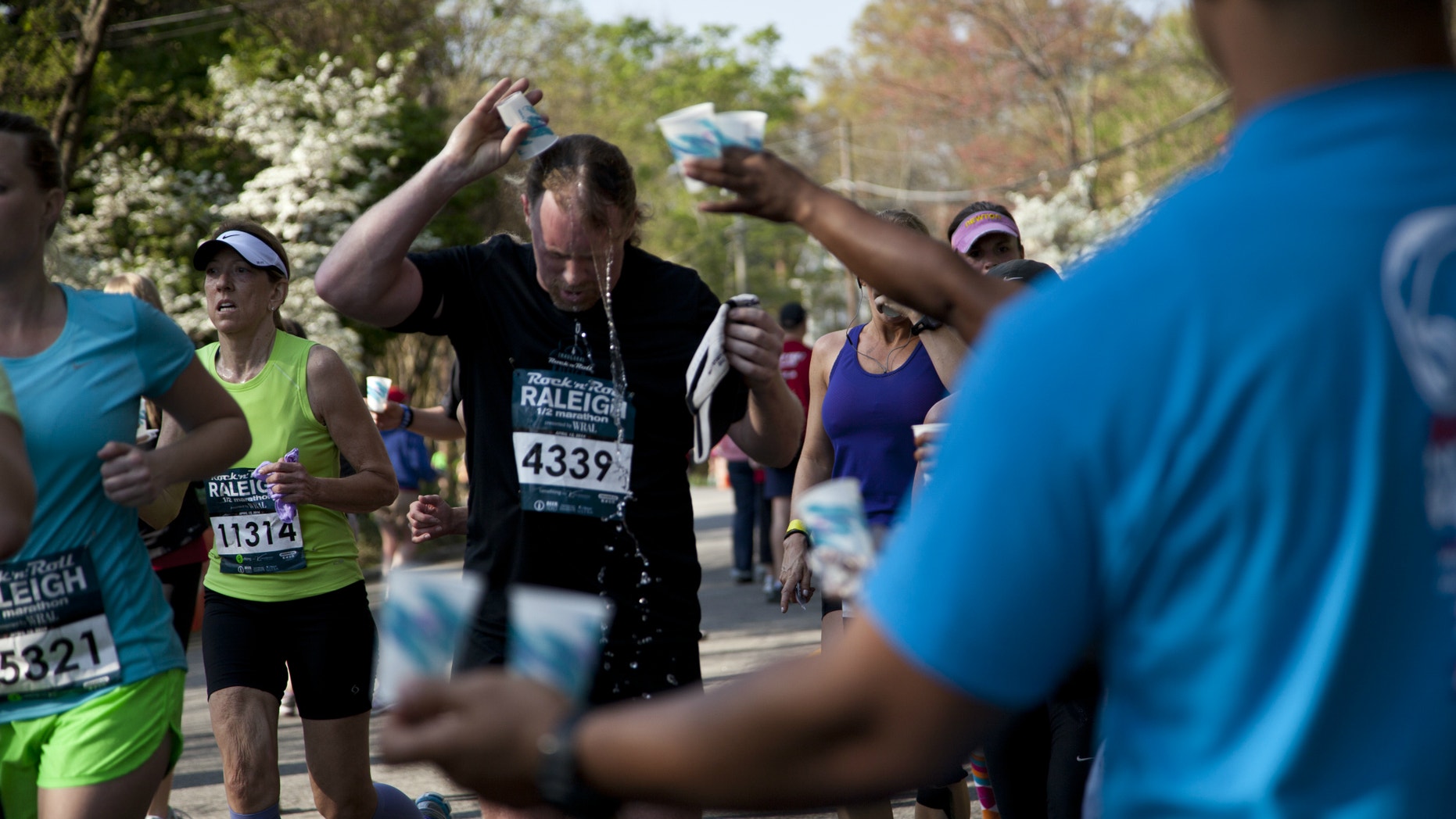 RALEIGH, N.C. – Two male runners died near the finish line of the Rock 'n' Roll half marathon in Raleigh, N.C on Sunday.
Race organizers said the men's deaths in the 13-mile race Sunday morning appear to be from natural causes, and health experts suspect that the two men may have suffered from fatal cardiac events.
Dr. Jeff Bytomski, head medical team physician at Duke University, told the News & Observer that he had spoken with doctors at the event, who believe the deaths are related to heart health.  Bytomski said cardiac arrest is the most common reason for runners to die during a race.
"It's just an inherent risk at these races," Bytomski told the News & Observer. "It's still a very low risk, but it happens."
Rock 'n' Roll Marathon Medical Director Dr. P.Z. Pearce says doctors and race organizers spoke to the families of both runners, who asked for privacy.  A 35-year-old man collapsed between the 10- and 11-mile markers, and a 31-year-old man died near the finish line. Both were taken to hospitals where they were pronounced dead.
More than 12,000 runners took part in either the half marathon or the full marathon on Sunday. Temperatures for the race started in the 50s but moved into the 70s later in the morning.
Overall, runners' deaths during long distance races are relatively rare. According to a 2012 study in the New England Journal of Medicine, nearly 11 million people participated in marathons or half marathons between 2000 and 2010, but there were only 59 cardiac arrests -- 42 of which were fatal.  Of the 59 participants who suffered cardiac events, 51 were male.
The Associated Press contributed to this report.