2.5 Million Toy Buggies Recalled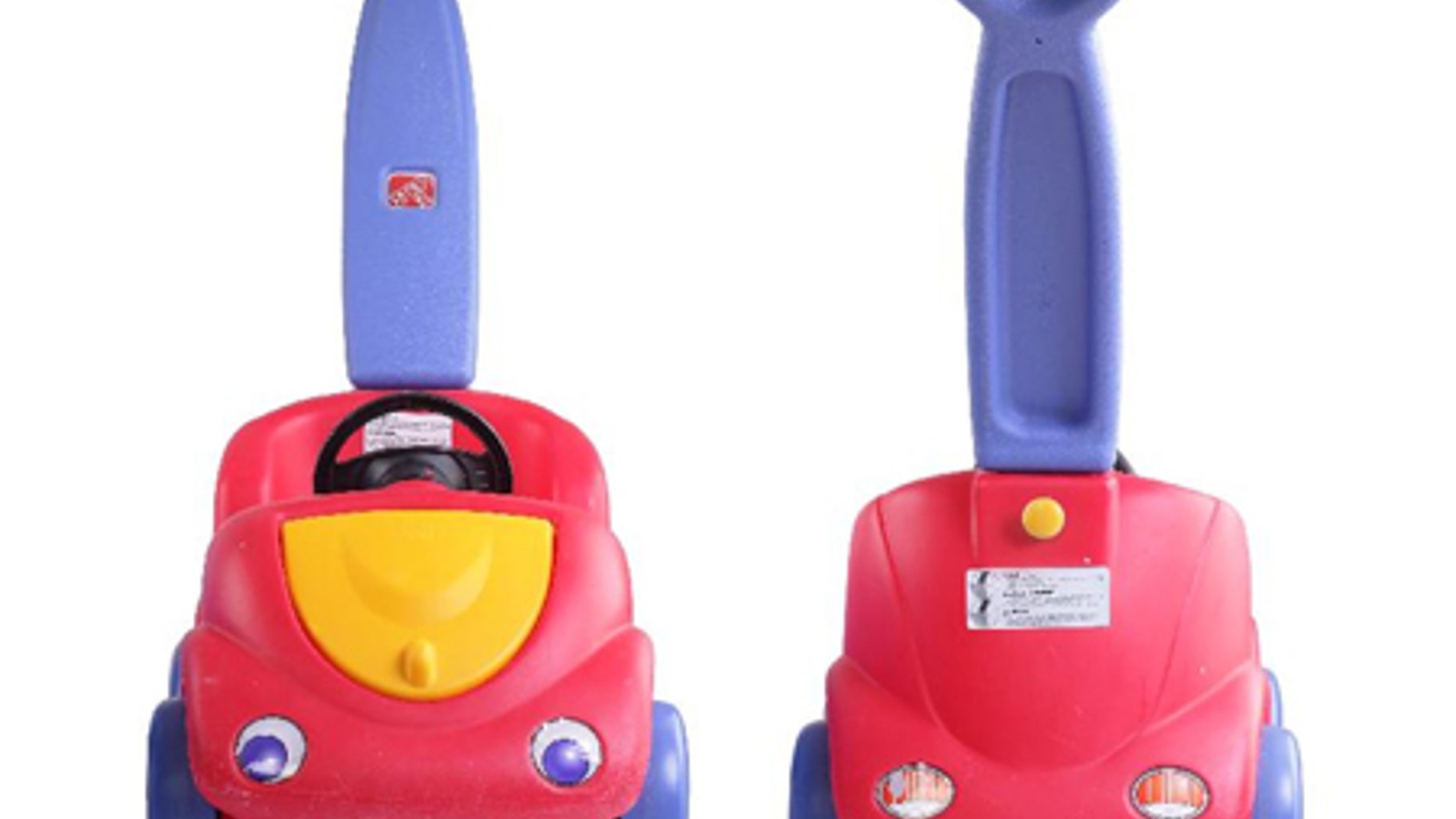 WASHINGTON – An Ohio company recalled 2.5 million ride-on toy buggies Wednesday, because a design flaw can allow them to roll away uncontrolled.
The buggies, which resemble cars, have long handles so parents can push them like a stroller.
The push handles on select Step2 Push Around and Whisper Ride buggies can detach, allowing the buggies to roll away without any means of control, according to the Consumer Product Safety Commission.
Streetsboro, Ohio-based Step2 has received 28 reports of detached handles, including two reports of injuries that required medical treatment.
The push handles on the recalled buggies are attached by a pin with a yellow knob on the head. Buggies with handles attached by bolts with black or white plastic heads are not included in the recall.
The U.S.-made buggies were sold between August 1999 and March 2010.
To receive a free repair kit, call 866-860-1887.