13-year-old commits suicide, leaves behind letter on bullying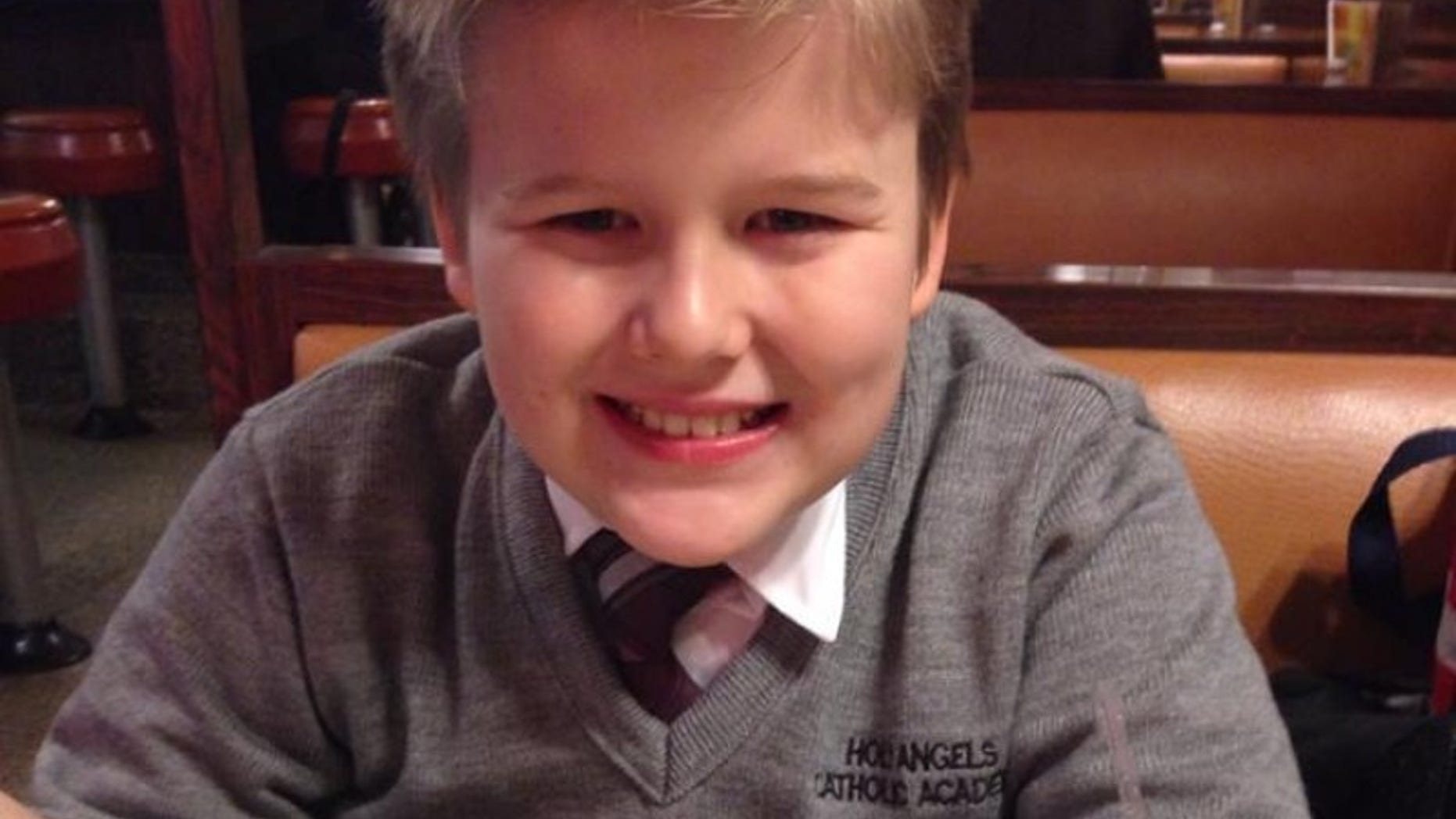 When Daniel Fitzpatrick first entered Holy Angels Catholic Academy in Brooklyn, it was a "great life," he explained in a letter written a few weeks before he committed suicide on Thursday.
The 13-year-old Staten Island boy wrote that things later spiraled downward due to incessant bullying at the hands of five classmates. He went to his teachers and "begged and pleaded" but "they didn't do ANYTHING!" he writes, with the exception of one, but the reprieve "didn't last long." His 17-year-old sister found Daniel with a belt around his neck in the attic, and his parents tell the New York Daily News their son wrote the letter about a month ago so someone would be "held accountable." The parents say the bullying is what caused their son's grades to slide from passing to failing, which resulted in a recommendation that he repeat 7th grade; he was set to do so at another school this fall.
"My son shouldn't have to die to be heard," says mom Maureen Fitzpatrick. "There's something wrong with the adults in authority positions when kids can't go to them for help." A rep from the Brooklyn Archdiocese tells SILive.com that the staff is "heartbroken" over the death but feels it helped Daniel the best it could; Daniel saw the school's guidance counselor regularly, she adds.
A GoFundMe campaign set up to raise $10,000 for Daniel's memorial has raised $77,000 as of this writing. SILive.com reports Daniel's suicide was one of three in Staten Island last week.
(A 12-year-old whose family says he was bullied killed himself in March.)
This article originally appeared on Newser: Boy, 13, Commits Suicide, Leaves Behind Letter on Bullying