Iowa squirrel hunter accidentally shoots own brother on first day of season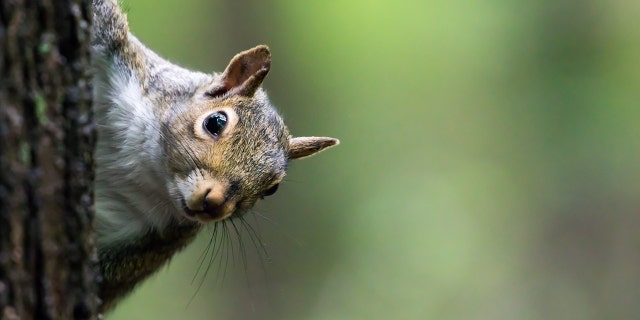 NEWYou can now listen to Fox News articles!
Well, that was quick.
On Sept. 1, the opening day of Iowa's squirrel-hunting season, a 50-year-old man accidentally shot his brother, 55, at the Brushy Creek State Recreation Area, the Iowa Department of Natural Resources reported.
SEE IT: FLORIDA MEN PULL IN MASSSIVE 750-POUND GATOR: WE WERE 'MORE SCARED THAN WE WERE HAPPY'
Sao Bunpan and his brother Khor were hunting with two others when Khor accidentally shot Sao in the upper body, authorities believe. It is unclear what type of gun Khor was using, but the Department of Natural Resources had earlier suggested .22 rifles or shotguns in a news release ahead of opening day.
Sao was initially rushed to a hospital in Webster City, before being brought to Des Moines for further treatment. His injuries are said to be non-life-threatening.
The Iowa Department of Natural Resources (DNR) are investigating the incident, though they do not suspect foul play.
WATCH: SQUIRREL FILMED STEALING M&Ms AT DISNEY WORLD SOUVENIR SHOP
Ironically, in late August, the DNR issued a news release ahead of squirrel-hunting season, recommending it for novice hunters, as there isn't as much competition for squirrels.
"Squirrel hunters can go out knowing they're not likely to have their hunt interfered with by other hunters," Jim Coffey, a forest wildlife research biologist with the Iowa Department of Natural Resources, was quoted as saying. "We had around 20,000 hunters harvest 100,000 squirrels in 2017."
"It's a great introduction to hunting because there is such little competition from other hunters," he added.
FOLLOW US ON FACEBOOK FOR MORE FOX LIFESTYLE NEWS
Iowa's squirrel-hunting season runs through Jan. 31.