85-year-old grandma who's been hunting for over 60 years won't let anything stop her from doing what she loves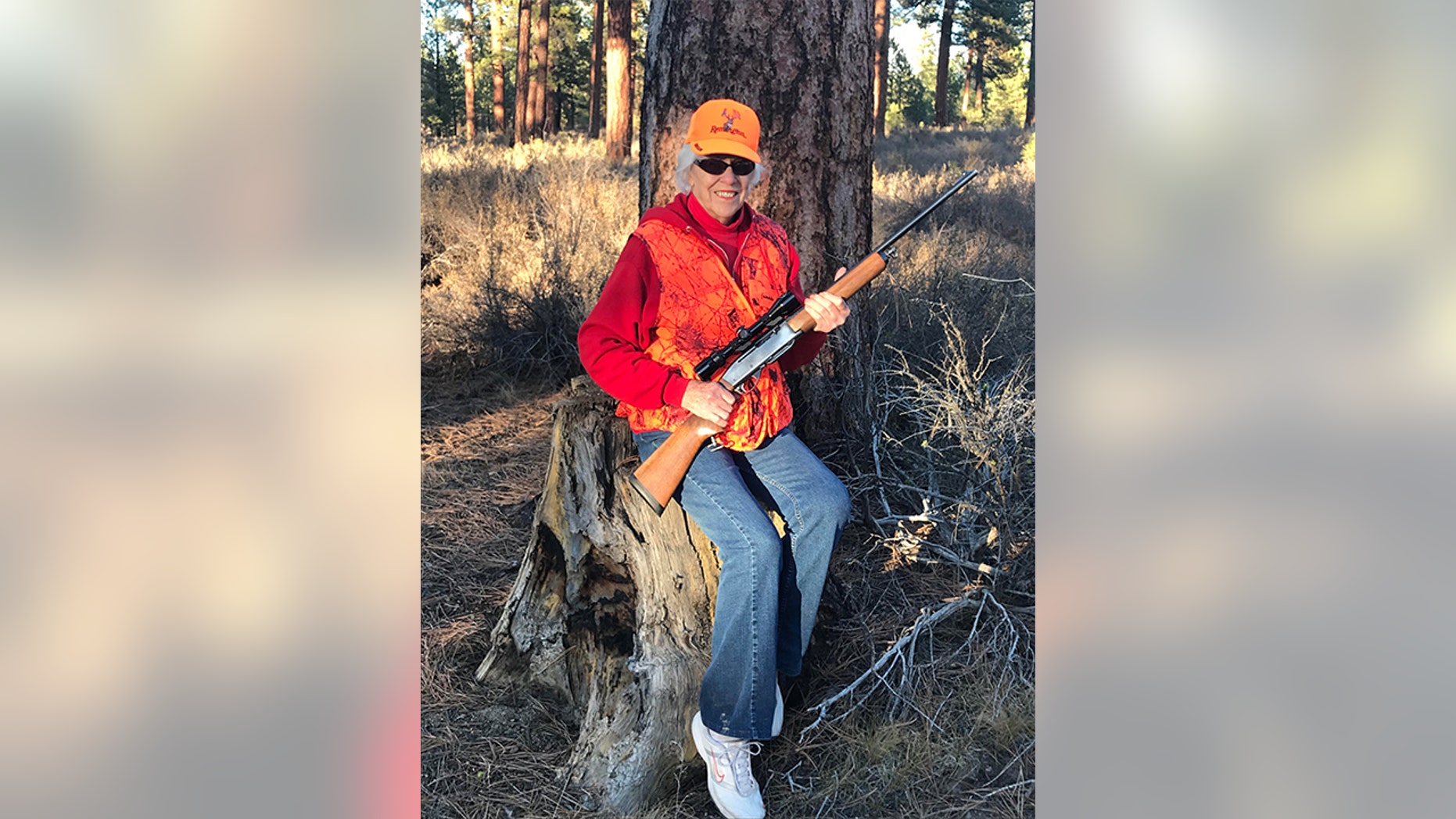 An 85-year-old grandmother who's been hunting for over 60 years won't let anything keep her from getting a buck.
Mary Brittain started hunting in Oregon with her husband in 1955, something that would turn into a family tradition carried out for generations to come.
"I didn't carry a gun then," Brittain told Fox News. "He would make me walk behind him while he taught me to hunt. Then I started killing my own deer. It wasn't long after that he got a gun for me because he knew I knew how to use it and [it] was safe, so he bought me a Savage 30-30 lever action."
HUNTER FOUND AFTER GETTING 'CAUGHT BY DARKNESS' IN WILDERNESS
Brittain, who hunts mostly deer and elk when she can get tags, said the outdoor sport is something she "thoroughly enjoys."
"It's not the killing part, but the excitement of seeing them and trying to outsmart them," she said. "We don't do what you see on TV where they put out food for the deer. We're out there beating the brush, walking and walking."
Although her husband passed away several years ago, she continues to return to the same location every year with her two daughters, son-in-law, and three grandkids.
"We go out there to enjoy being in the woods and get a deer. It's a tradition for us. We always go back to the same place and have the same camping spot we've always had. It's enjoyable and we get good exercise and spend time with family," Brittain said.
While her age has slowed her up a bit, Brittain doesn't let that stop her from getting a deer when she can.
"I can't get out and walk because of my asthma now so I hunt from a stand," she said. "I hunt with my late husband's Remington .30-06 semi-automatic. It's a little heavy for me to hold up now but I managed. I need to build up my arm strength more."
This past deer season, she shot a good-sized mule deer that will fill her freezer with meat for the coming year.
"This one morning I was out there and my daughter and son-in-law were hunting through when my deer came trotting over a ridge. I shot him and dropped him," she recalled.
"It was pretty exciting. It's a nice forked horn. The deer are skittish and there aren't very many, so you get what you can get. We love the meat, so it was most important to fill our tags. I've never been a trophy hunter," Brittain said.
FOLLOW US ON FACEBOOK FOR MORE FOX LIFESTYLE NEWS
Since her tag was filled, Brittain said she spent the rest of deer season just enjoying the time outdoors with her family.
"After that, I'd sit in the pickup where it's warm and drink my coffee and nibble on snack bars while the rest of the family hunted. It was a lot of fun."
Editor's note: Mary Brittain is the author's grandmother.