Texas woman sues Popeyes, claims she was served flesh-eating worms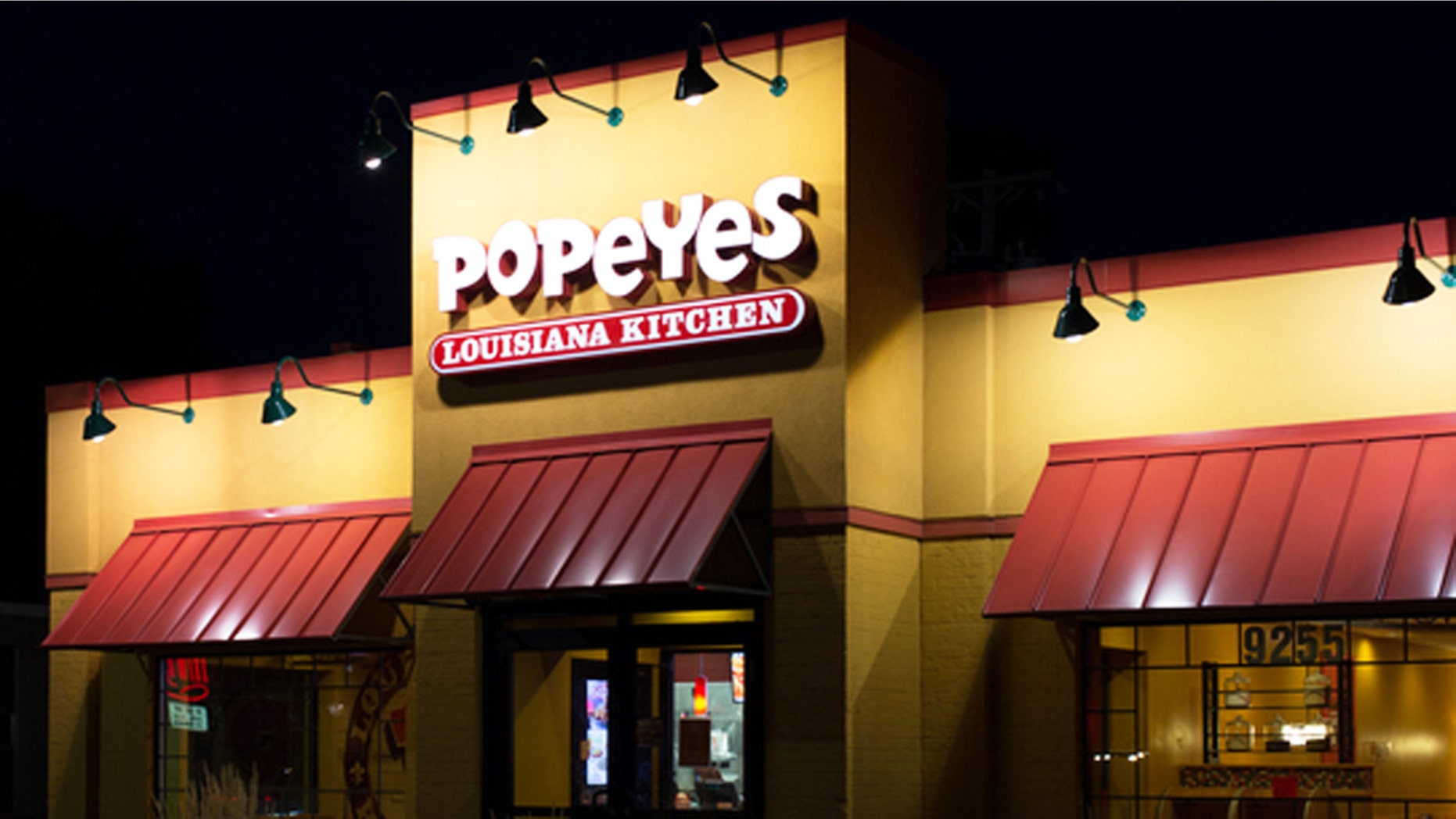 A Texas woman is suing Popeye's Louisiana Kitchen, claiming the rice and beans she ate at one of the fast-food chain's restaurants contained screwworms that "infested [her] body and began to eat [her] alive from the inside-out" — a claim that scientists say is impossible.
Karen Goode, in a 10-page lawsuit, alleges that the food she ate at a San Antonio Popeyes Chicken & Biscuit location contained the screwworms, which "entered [her] digestive track [sic], laid eggs which embedded in the interior lining of [her] small intestine, and when hatched, infested [her] body and began to eat [her] alive from the inside-out."
WOMAN SUES KFC FOR $20 MILLION OVER FALSE ADVERTISING
Goode is seeking at least $1 million from Popeyes and its franchisee, Z&H Foods, claiming they both failed to properly inspect or evaluate the food and its supplier; failed to prepare and maintain the food safely; and failed "to adequately supervise employees whom [sic] inspect, evaluate, control, prepare or maintain food free from flesh eating screwworms."
It's a "pretty horrible situation," Goode's attorney, Patrick Stolmeier, told The Washington Post. He said Goode has been losing "massive amounts of blood and tissue" as the screwworms have been "eating themselves out of her body….
"She's just hoping she can heal and get healthy," he continued.
But scientists find Goode's lawsuit hard to digest, saying she could not have become sick by swallowing screwworms.
Gwen Pearson, educational outreach coordinator for the Purdue Department of Entomology, said screwworms are insects — not worms — and they would be killed off by cooking. And even if Goode ate one alive, her stomach acid would kill it.
"Nothing about this, biologically, is sound," Pearson told The Post. "There are no insects that you could eat alive that would then set up shop in your body."
She added that screwworms cannot live in red beans and rice or inside a small intestine, because there is no source of oxygen.
According to the U.S. Department of Agriculture, Female New World screwworms infect warm-blooded animals — including humans — not by being eaten, but by entering open wounds. Then, when their eggs hatch, the larvae infest the host and feed on it.
Popeyes spokeswoman Renee Kopkowski, in a statement, called Goode's claims "unfounded and false" and said the restaurant has been working with her for more than a year "to address her concerns."
FOR THE LATEST FOOD FEATURES FOLLOW FOX LIFESTYLE ON FACEBOOK 
"We don't discuss details of litigation, but we can tell you that we understand that, while investigating this matter, the franchisee has worked with outside parties who have found the claims to be unfounded and false," the spokeswoman stated.
"We can also assure you that the side dishes at this local Popeyes and all Popeyes restaurants have a strict standard and are cooked and maintained at 165 degrees Fahrenheit, a temperature that would make it impossible for bacteria or other foreign matter to survive the cooking process."
"Popeyes makes food safety a top priority," the statement read, "and we put the safety and welfare of our guests first, so we will continue to investigate this matter."