Starbucks pledges to donate all uneaten food to the hungry by 2021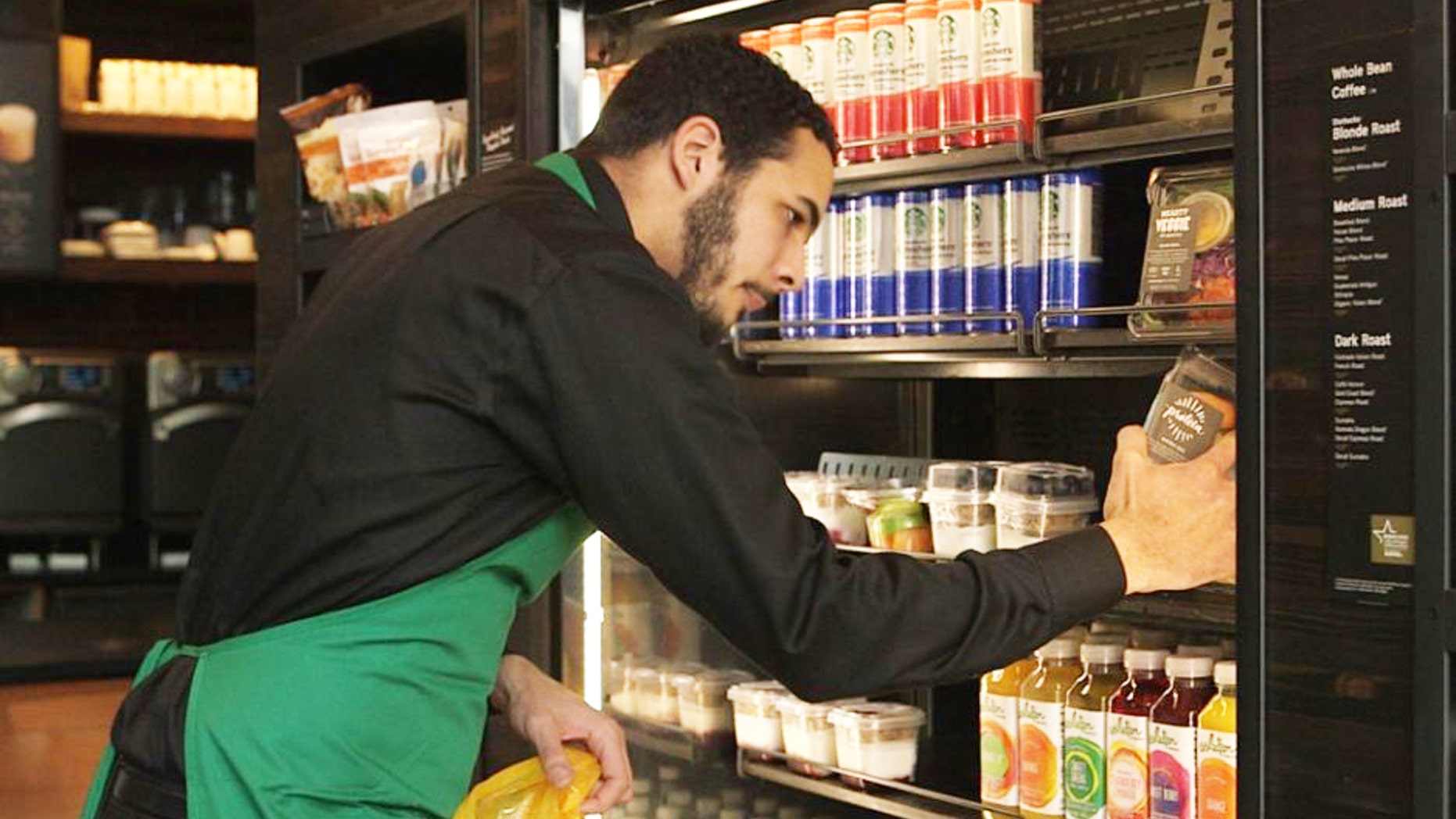 Food waste is a big problem in the U.S.—and so is food insecurity.
According to statistics from the USDA, 14 percent of households in the country are food insecure, meaning that at some point in the year, they were unable to get enough food to adequately feed all family members due to insufficient funds or lack of access.
Starbucks has  announced a new initiative that will curtail its food waste and help those in need. On Tuesday, the coffee giant announced a company wide goal of donating 100 percent of its unsold food still considered safe to eat at all of its 7,600 U.S. locations by 2021.
Instead of being destined for the trash, those uneaten fruit and cheese boxes, yogurts, wraps and sandwiches will be picked up from stores at the end of each day in refrigerated vans and redistributed to food banks. Starbucks has partnered with Food Donation Connection and the nonprofit Feeding America to complete its goal.
Starbucks says the program, called FoodShare, was inspired by an idea from employees.
"They [Starbucks employees] saw the need for us to do more, and find a way to use our scale to bring more nourishing and ready-to-eat meals to those in need," John Kelly, senior vice president, Starbucks Global Responsibility, Community and Public Policy said in a statement.
According to Feeding America, 70 billion pounds of food are wasted in the U.S. every year. In its first year, Starbucks says it will be able to provide about five million meals to families in need. By 2021, the year the coffee giant expects to reach a 100 percent donation rate at all U.S. locations, they will be donating almost 50 million meals.
Starbucks has been partnering with Food Donation Connection since 2010 to donate its surplus pastries. Its new delivery program with the refrigerated vans will help the company's food maintain its freshness and flavor during the redistribution process.