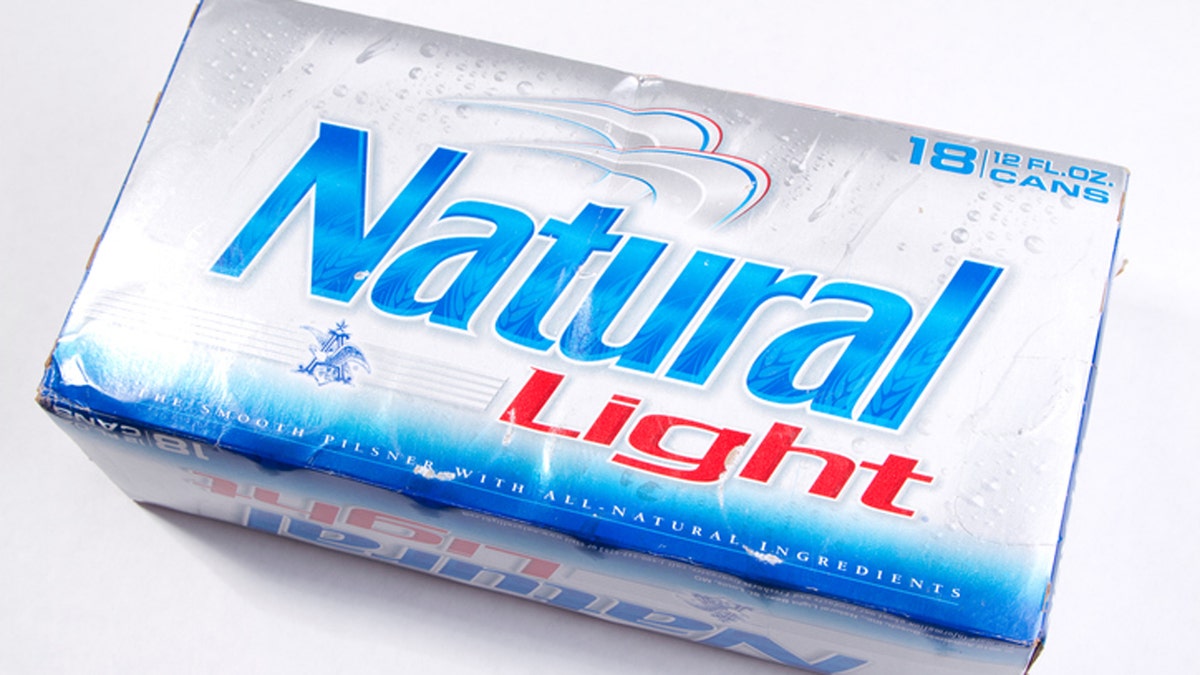 A North Carolina woman has filed a federal lawsuit against Anheuser-Busch after her picture was allegedly used without her permission in ads and promotional items for Natural Light beer.
Kayla Kraft, from Winterville, N.C. has also named a Raleigh-based beer distributor in the suit, filed in U.S. District Court for the Eastern District of North Carolina, for copyright infringement, invasion of privacy, and violation of the right of publicity.
Kraft claims that she was at a bar four years ago when she sported a fake mustache and sipped from a bottle of Natural Light. A friend reportedly took a photo of Kraft drinking the light beer and Kraft later posted the image to her Facebook page.
BALTIMORE BREWERS FIGHT BACK AS DIAGEO PREPARES TO OPEN US GUINNESS FACTORY
But the plaintiff says that photo somehow ended up being used in Natty Light's ad campaign "Every Natty Has a Story." Anheuser-Busch and distributor R.A. Jeffreys used Kraft's image on various items (coasters, posters and other marketing materials) as part of the promotional campaign, the claim alleges. Those materials were then used at bars, restaurants and stores.
Now, as part of the suit, Kraft is seeking unspecified damages for invasion of privacy, misappropriation and copyright infringement. According to WRAL.com, she also wants the promos pulled immediately.
"Defendants reproduced, distributed, and publicly displayed the Kraft photograph without the authorization or consent of Kraft or (her friend), and have created unauthorized derivative works incorporating the Kraft photograph," the suit states.
FOLLOW US ON FACEBOOK FOR MORE FOX LIFESTYLE NEWS
"Defendants have engaged in a widespread pattern and practice of misappropriating the names and likeness of others for commercial purposes without permission or compensation," the suit continues.
According to Reflector, Kraft says both the beer giant the local distributor profited unjustly as a result of their alleged unauthorized usage of the photo. She also claims that the companies misappropriated her likeness by producing and distributing the posters without her permission, and without compensation. The the suit labels the move as an unlawful invasion of Kraft's right of privacy.
Kraft registered the image with the U.S. Copyright Office in 2016.
UPDATE: A representative for Anheuser-Busch's Chelsea Phillips, Director, Value Brands for the beer giant sent the following statement to Fox News via email:
"We take consumer privacy seriously. The photo was submitted to Natural Light's Facebook page as part of Natty Rewards, a promotion where 21+ Facebook users could earn rewards for submitting photos of themselves "acting natural". We believe the lawsuit has no merit and plan to defend against it."
The representative was not immediately able to confirm if Kraft herself submitted the photo to Natural Light's Facebook page.