Gourmet grub takes center stage at Desert Trip Music Festival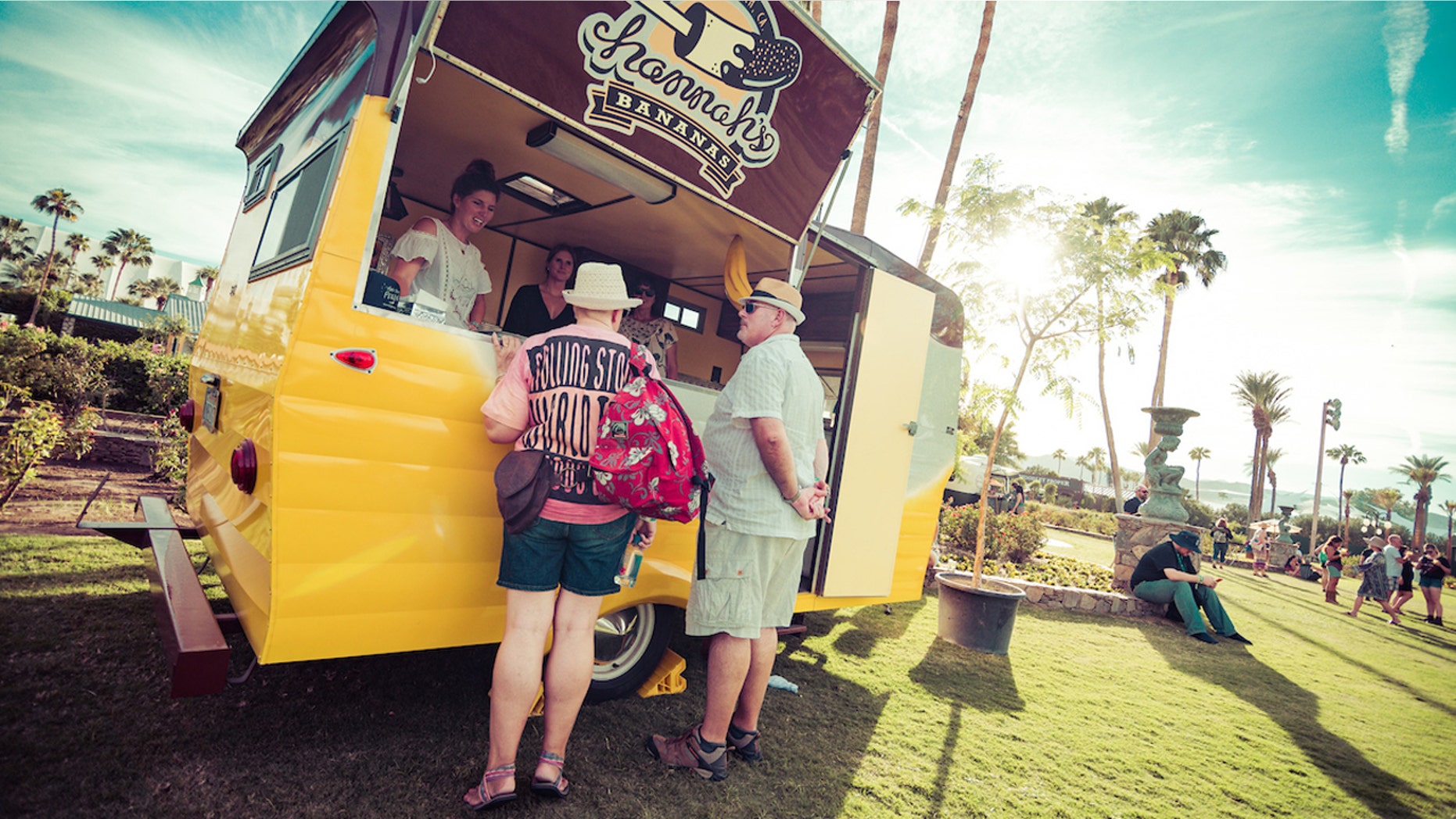 You came for the music. If you were smart, you came hungry, too.
Much has been written about Desert Trip, the three-day music festival in Indio, Calif., over the weekend that featured Bob Dylan and the Rolling Stones on Friday night, Paul McCartney and Neil Young on Saturday night and Roger Waters and The Who on Sunday night.
It's been called everything from "OldChella" to the greatest rock concert ever – too good to do only once, so they'll do it all over again next weekend.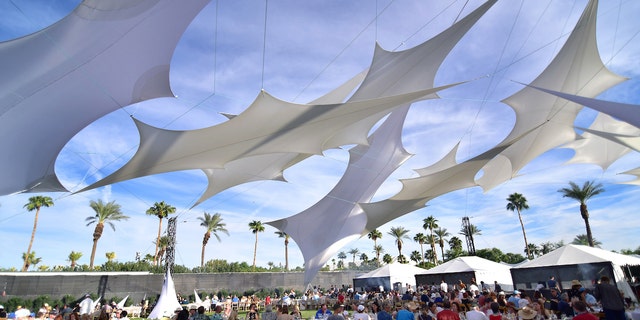 But unlike many festivals that may leave you and high when it comes to food, Desert Trippers are treated to a variety of edible and drinkable delights. Maybe you didn't hear about The Culinary Experience and Outstanding in the Outfield, unique foodie experiences that began at 2 p.m. and ran until the music started. Like the performances, they too will be rerun next weekend.
These top notch eating experiences aren't cheap. The Culinary Experience, $179 per person per day or $499 for the weekend, offered access to an all-you-can-eat gourmet food court that served full-size portions of gourmet fare from esteemed chefs and top-rated restaurants and provided a private lawn where you could sit and chow down.
Genghis Cohen, a Los Angeles-based restaurant recently taken over by Marc Rose and Med Abrous, served a take on New York Chinese food that included mini turkey dumplings and ginger chicken. The fresh-shucked oysters at Proper Woody commanded a line, and NoMad's bacon-wrapped hot dogs with black truffle and celery were guilt-free – they had celery, after all.
Other selections came from Badmaash, Rose Café, plant Food + Wine, Esh BBQ and more. And we hope you left room for dessert, because the selection included a variety of s'mores from Mallow Mallow, brownies from Coco Bakes, Blue Star Donuts and the refreshingly palette-cleansing Jasmine Milk Tea from Afters Ice Cream, topped Fruity Pebbles if you liked.
If you worked up a thirst, there were craft beers, cocktails and wine selections from sommelier Rajat Parr.
For those who craved a higher-end experience, there was Outstanding in the Outfield, a sold-out, sit-down, four-course, prix-fixe meal for 850 diners each evening.
It cost $225 per person, but no one complained. Festival attendees arrived for cocktails at 2 p.m., and by 3:30 they were seated at white tablecloth-covered tables under a shaded tent – a nice respite from the 100-degree heat. That's when they learned their pre-selected menu. To add to the excitement, there were different menus for groups of around 250.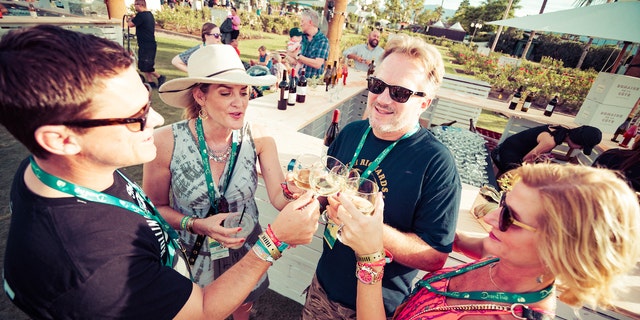 Seven to eight chefs were dedicated to each group, either collaboratively creating dishes or preparing courses on their own.
Celebrity chefs over the weekend included Marcel Vigneron, who competed on "Top Chef" and recently opened the Wolf and Beefsteak restaurants in LA; Alex Guarnaschelli, who competed on "Iron Chef America" and is executive chef at Butter in New York; Kris Morningstar, the owner/chef of Terrine in Los Angeles who participated in Outstanding in the Outfield during Coachella; Michael Voltaggio, Tal Ronnen, Duff Goldman and more. Next weekend will feature a new lineup of culinary all-stars.
If the gourmet dining options aren't enough to lure to Desert Trips culinary experiences, maybe the possibility of spotting a celeb will. Daryl Hannah dined at Outstanding in the Outfield on Saturday before her boyfriend, Neil Young, took the stage. So did Busy Philipps and, we're told, Zac Efron's mom.