Four Seasons Food Truck rolls out fine dining on fast casual budget
Looking for fine dining but don't have the deep pockets to fund a four-star meal?
Try catching up to the Four Seasons Food Truck as it rolls through your city.
The luxury hotel is sponsoring a nine-city tour along the East Coast, with menus created by Four Seasons executive chefs in each city that highlight the regional cuisine.
"We really focus on locally sourced foods in our hotel," John Johnson, Executive Chef of the Four Seasons New York told FoxNews.com. "Here we've prepared a menu that's 80 percent local."
The hotel even created their own whiskey with Tuthilltown Spirits, a distillery in Upstate New York, to create their Bourbon Bon Bons—a dessert which is also served at the hotel's new Ty Lounge.
Philly locals tried an updated take on a classic cheesesteak while Baltimore residents can sample a souped-up crab burger. The idea was to meld traditional comfort food with upscale ingredients.
Last year, the hotel did a similar tour along the West Coast.
According to Four Seasons, the truck will spend up to six days in each destination on the tour, making stops at notables landmarks including Philadelphia's LOVE Park, Piedmont Park Farmers Market in Atlanta and the Food Truck Roundup in Wynwood, Miami.
"This is our opportunity to do something really fun and different," says Johnson, who says he got his start in the food business selling coffee and hot dogs from a small truck with his uncle. "It's a fun way to feature luxury in an affordable way."
All of the dishes on the New York menu are $10 or under. A portion of the proceeds for select cities will go towards a local charity.
The food truck started in Boston on the Sept 15, and will wind its way south, ending in Miami on Nov. 11.
The chefs shared the featured dishes from their city and we've rounded up some of the best.
1. Four Seasons Baltimore – Baltimore Crab Burger, Fennel Slaw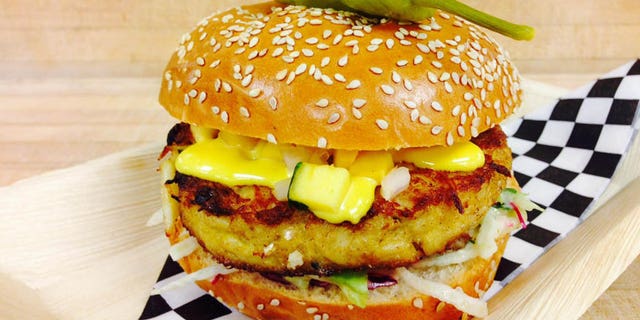 Executive Chef Oliver Beckert goes beyond traditional Old Bay to spice up his crab sandwich. This Chesapeake favorite is topped with a zesty mango mayo for a hint of sweetness.
2. Four Seasons New York - Kale Salad Cones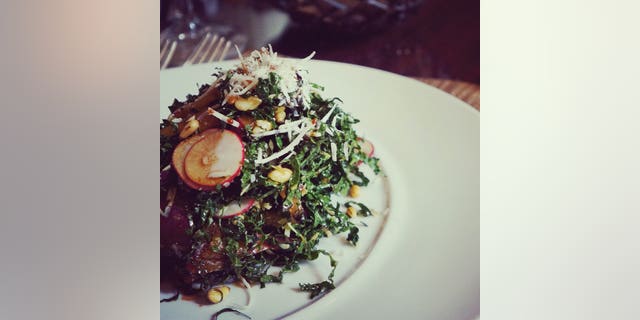 This dish is one of Chef Johnson's favorites because its healthful-- so you can eat a lot of it-- and 100 percent local. Golden raisins and radishes compliment the fresh kale ribbons.
3. Four Seasons Philadelphia – Philly Cheese Steak Spring Roll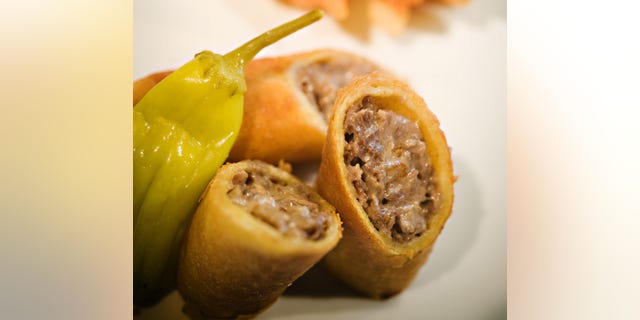 It's no surprise that the City of Brotherly Love loves their cheesesteaks. Chef Peter Rosenblatt makes the dish his own by creating miniature portions using spring roll wrappers. These deep fried delights are definitely an inventive take on a classic.
4. Four Seasons Resort Orlando - Arancini al Brasato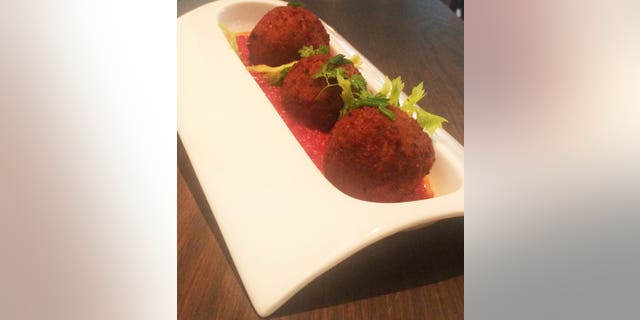 Rice balls are handy food truck staple but these little bites, which appear on the Orlando Resort's menu, are stuffed with braised short rib.
5. Four Seasons Washington, DC – Grilled Kimcheese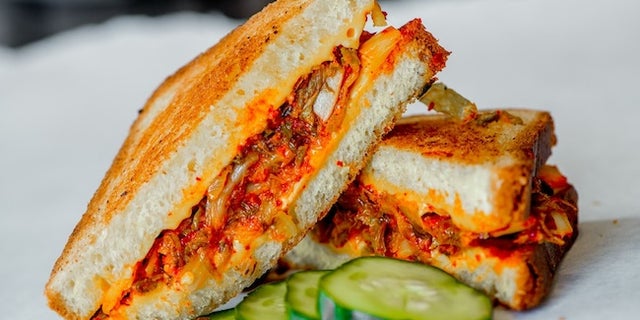 Cheesy, smokey and spicy. This hot grilled cheese sandwich will be available in the nation's capital.