Chick-fil-A honors World War II veteran with free food for life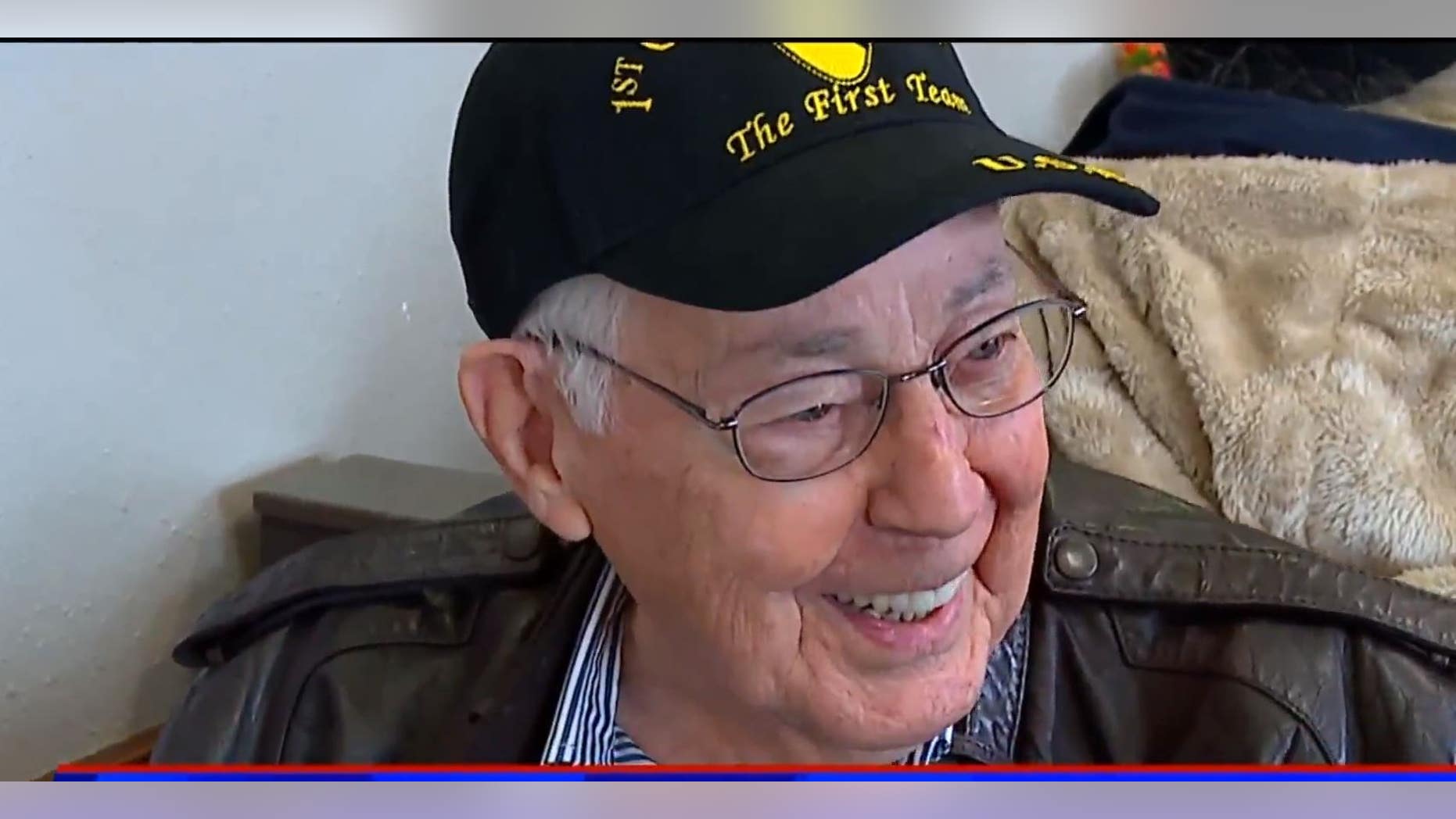 This World War II veteran has been invited to "Eat mor chikin" for the rest of his life at an Ohio Chick-fil-A.
Ernie, a 92-year-old veteran in Avon, has been eating lunch at the fast-food restaurant nearly every weekday for the past year.
"I like nuggets," Ernie said with a smile to Fox 59. "And if you want a good one, this is the place to come."
Ernie, who always orders the kid's meals with chicken nuggets and a root beer, comes alone and is usually joined by an employee while he eats his food.
FLORIDA CHICK-FIL-A THROWS SURPRISE 100TH BIRTHDAY PARTY FOR LOYAL CUSTOMER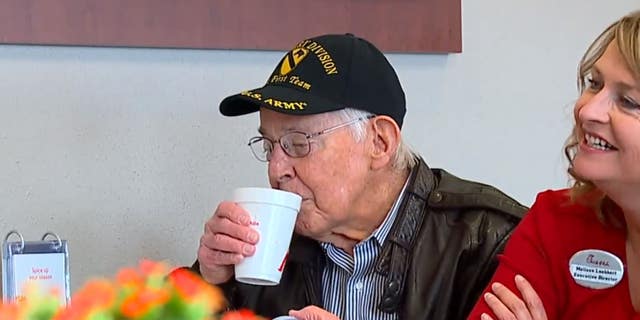 "All of us take turns sitting with him and eating with him," said team leader Amy Chambliss to Fox 59. "We just enjoy his company."
"He just makes you feel good," owner Chris Tincher told the news outlet.
The active nonagenarian still drives and mows his lawn with a push-mower, Fox 59 reported, and then comes in to Chick-fil-A for "the best root beer in town," Ernie said.
"He's just so warm," Luebbert said to Fox 59. "Anytime you take his food to him, he'd ask how we were doing, and then it got to where we just formed a friendship."
TACO BELL LOVER CELEBRATES 106TH BIRTHDAY AT FAST FOOD RESTAURANT
Tincher, also a veteran, and his team wanted to honor Ernie for brightening their days by giving him a free meal every time he comes to their restaurant. The team told Ernie about the idea on Veteran's Day.
"James came up with a really good idea as we were thinking of how to honor you," Tincher said in the video posted to Facebook. "He said 'what if when Ernie came in, he never had to pay for Chick-fil-A again, when he came to our restaurant?' So that was James' idea, he wanted to honor you. So we wanted to say every time you come into this restaurant, you're family now. So you no longer have to pay for any of your meals."
Though Ernie tried to refuse the generous offer, saying he didn't think he "deserved a free meal," he eventually accepted.
"It just makes me feel good," Ernie said to Fox 59. "It makes me feel good because people treat me nice."
FOLLOW US ON FACEBOOK FOR MORE FOX LIFESTYLE NEWS
Though he could have anything on the menu, Ernie still orders his chicken nuggets kid's meal with a root beer.