Best beers for St. Patrick's Day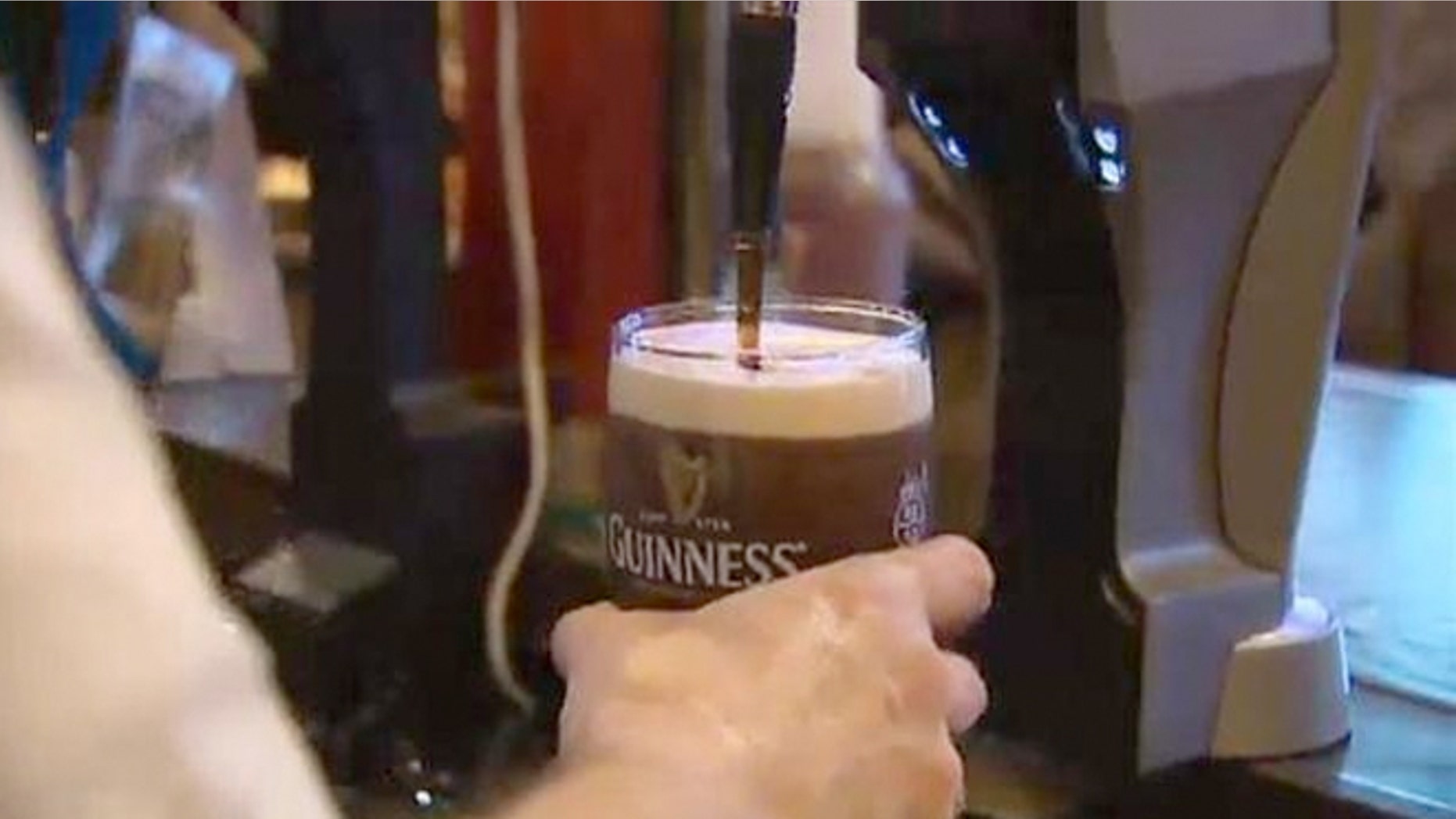 On St. Patrick's Day everyone is Irish, but picking the right beer is a matter of taste.

Justin Dvorkin, owner of Pratt Street Alehouse in Baltimore, give us his top picks for brews that will help you get the most out of St. Patrick's Day celebrations.
Best beer overall for St. Patrick's Day
"The one that everybody goes for is Guinness," Dvorkin said.  "Guinness is the answer, stylistically, for St. Patrick's Day."
Properly poured, Guinness Stout, with its hint of chocolate and generous head, can be a work of art.  But make sure your bartender uses a special tap with nitrogen instead of carbon dioxide (used with other beers), which gives it smaller, tighter bubbles.  Or try Guinness Foreign Extra Stout. At 7.5 percent alcohol by volume (ABV), it's brewed with more hops and goes down smoother and with less bitterness than Guinness Draught, which is 4.2 percent ABV.
Don't want Guinness?  Dvorkin says any dry Irish stout is a good pick to celebrate.  Grab a Murphy's Irish Stout. Produced in Cork, Ireland, it's even lighter than Guinness Draught at 4.0 percent ABV.
"There are lots of American versions, too," he said.
Try Maine's Bar Harbor Brewing's Cadillac Mountain Stout for a creamy taste with hints of cocoa and coffee, or California's North Coast Old No. 38 Stout.
Best new beers to try
"People are getting more into the Irish red, a more full-bodied beer," Dvorkin said.
Named for the reddish hue that comes from the amount of barley used when brewed, Irish reds have a light malt aroma, a medium-rich body, and tastes of roasted barley and caramel.
He says while people will be interested in the Irish stouts and Scottish ales, some may shift from Guinness, Killians and Harp to lesser-known beers.
"Now they're looking for local options of these styles," Dvorkin said.
Try Samuel Adams Irish Red, an amber, slightly hoppy brew with a 5.5 percent ABV or Great Lakes Conway's Irish Ale, with caramel, toffee, and nutty undertones at 6.5 percent ABV.
Best beer for a long night
Surprisingly, it's Guinness.
While it's unclear what causes a hangover, some factors that give you that killer head ache are dehydration, electrolyte imbalances and blood sugar swings.
"People think a dry stout, 'Oh, that must be really heavy and have a lot of alcohol,'" he said. "But [Guinness] actually has less sugar, less alcohol and less calories, so that's good for longevity and making it through a long day of drinking."
Best beer for authentic Irish taste
No surprise here.
"Guinness. Hands down, that's always the go-to."
Best beer if you're not a beer drinker  
"Irish red is a really nice style," Dvorkin said.  "It has a little bit of sweetness and a little bit of hop -- it's a nice balance."
He said this style beer lacks the, "aggressive, roasted flavor" that people may not like about a stout.
He recommends trying Old Chub made by Oskar Blues Brewery in Lyons, Colo. and Lucky S.O.B. -- brewed with four-leaf clovers -- by Flying Dog Brewery in Frederick, Md.  Oliver's Irish Red is Dvorkin's pick at Pratt Street Alehouse.

Best beers that go with corned beef and cabbage
"You want that little bit of sweetness from an Irish red or a Scottish ale to go with corned beef and cabbage," Dvorkin said.  "You need a touch of malt sweetness."
He said Guinness goes well with Irish stews.  Or try Murphy's Red, a medium-bodied brew that goes down easy.
Beer to avoid
"There are so many great styles if you're looking for a great beer," he said. "So don't go for green beer."