Best beers made by Trappist monks
Trappist monks brew some of the tastiest- and strongest- beers around, but what really separates their beer from most is that the beer is not sold for profit.
Trappist monks, a group of monks that make up a branch of the Cistercian Order of the Strict Observance, have been brewing beer since the Middle Ages. Because the Cistercian order requires monasteries to remain self-sufficient, Trappist monks often sell their homemade beer to the public.
To sell Trappist beer, however, Trappist brewers must adhere to strict guidelines. First, the income from the sales of the beer must go back into the monastery and pays living expenses and maintenance of the monastery. Also, any excess profit must go to charity.
Trappist beers must also be brewed within the walls of a Trappist monastery under the supervision of monks, and the beer making production should back seat to is the monks. You'll find imitation beers, such as Ovila (which is produced in Northern California) labeled as abbey beers, but these are brewed by commercial brewers and aren't considered Trappist beers.
The rarity and hand-crafted taste of these brews also makes them highly sought after by connoisseurs and enthusiasts.
Today, eight different beers bear the official Trappist beer label, but not all of the brews are created equal. Here are some of the best Trappist brews that are sure to please your palate. Cheers.
1. Westvleteren XII (12), St. Sixtus Abbey, Vleteren, Belgium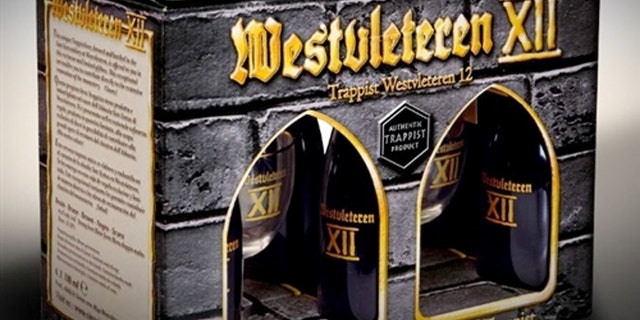 Often hailed as the world's best beer, Westvleteren is one of the most demanded Trappist beers around, and is also one of the hardest to come by. The beer is only sold where it's brewed- at the St. Sixtus Abbey in the town of Vleteren, and those who are looking to buy some must make a reservation for pickup by phone. Because the beer is so popular, the phone line is often busy and it can take months to get through. The monastery does produce two other brews- Blond and 8- but XII delivers something that the others don't: a potent, complex, layered flavor involving caramel, raisin, chocolate and fig notes.
Price: $54 for a crate (24 bottles)
ABV: 10.2 percent
2. Orval, Orval Abbey, Villers-devant-Orval, Belgium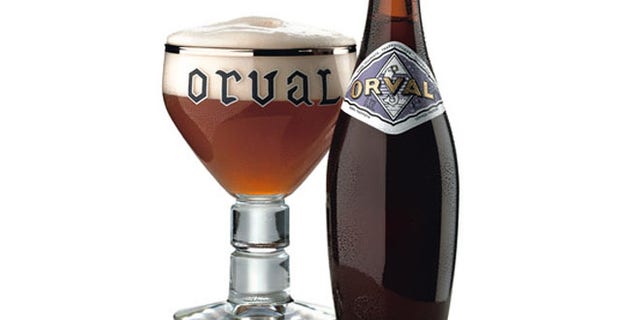 Since 1931, the brewery at Orval Abbey has been producing high-quality, all-natural Trappist beer. Made of spring water, barley malt, hops, candy sugar and yeast, Orval beer is dry hopped twice, giving it its infamous dry, bitter taste. Fermentation continues in the bottle, so if consumed soon after the bottling date, you'll catch a bitter flavor with fruity notes compared to a less bitter, increasingly sour flavor with notes of caramel and yeast six months later. The brew pours a foamy head and brightens with age. You can find Orval in stores across the U.S.
Price: $5 for 11.2 oz.
ABV: 6.2 percent
3. Trappistes Rochefort 10, Notre-Dame de Saint-Remy, Rochefort, Belgium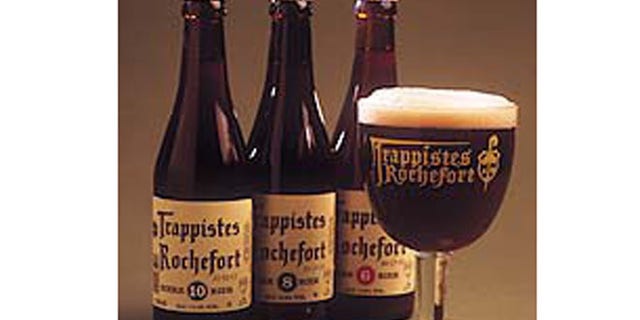 Of all three Rochefort brews, Trappistes Rochefort 10 tends to be a favorite because of its rich, full flavor. The brew pours nearly opaque and takes on a sweet flavor with hints of dark fruit, currant and molasses. Some say that the purified groundwater used in the production of this quadrupel-style beer gives it its magnificent flavor. Rochefort beer is a must-try and luckily it is available in the U.S.
Price: $8 for 11.2 oz.
ABV: 11.3 percent
4. La Trappe Quadrupel, Koningshoeven Abbey, Tilburg, Netherlands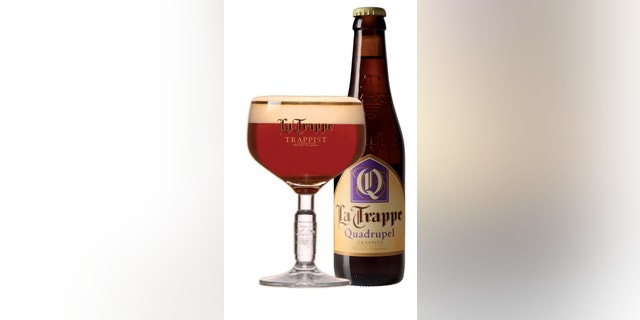 As the only Trappist brewery in the Netherlands, Koningshoeven holds its own with eight different brews. The brewery produces the only Trappist bock beer and white ale, but its La Trappe Quadrupel brew is what has customers coming back for more. The amber-colored mild, yet bitter brew continues to ferment in the bottle and releases delicious banana, almond and vanilla aromas. The beer goes down heavy and delivers a rich, sweet aftertaste. You can purchase La Trappe beer in the U.S., but if you do find yourself at the Koningshoeven Abbey, be sure to sign up for a tour of the brewery. It's the only Trappist brewery of the eight that is open to tours.
Price: $15 for 25 oz.
ABV: 10 percent
5. Chimay Blue, Notre-Dame de Scourmont Abbey, Chimay, Belgium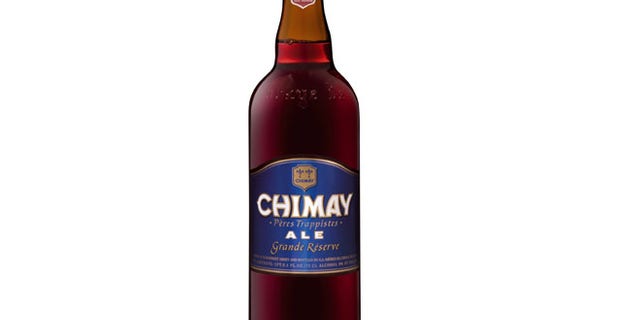 Since 1862, the monks at Chimay have been brewing Chimay beer and today, Chimay holds the title as largest Trappist brewer. Its beer, which is brewed in western Belgium, comes in three different varieties: Chimay Premiére (red cap), Chimay Triple (white cap) and Chimay Blue (blue cap). Although the Premiére variety is the oldest of the three, the blue brew is one of the most popular because of its superb flavoring. The brew, also available within the U.S., pours a thick, creamy brown head and delivers a memorable scent of roses and a yummy taste of light malt and notes of caramel.
Price: $6 for 11.2 oz.
ABV: 9 percent
6. Westmalle Tripel, Westmalle Abbey, Westmalle, Belgium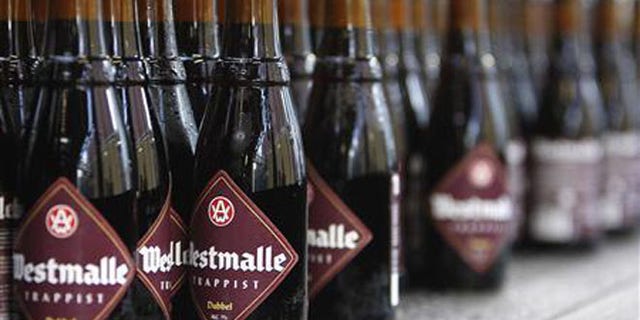 Behind Chimay, Westmalle is the second largest Trappist brewer. To meet growing demand, the brewery had to expand twice and in 2000, and it installed a new bottling plant. Westmalle now offers two brew varieties commercially, doubel and tripel, and although both are delicious, the tripel brew is often referred to as the "mother of all tripels." This creamy, slightly bitter brew pours a clear, golden yellow and emits a fruity hoppy scent. To capture the full rich taste, pour the brew into a Westmalle goblet to open up the flavor.
Price: $6 for 11.2 oz.
APV: 9.5 percent
7. Stift Engelszell Gregorius, Sift Engelszell Abbey, Engelhartszell, Austria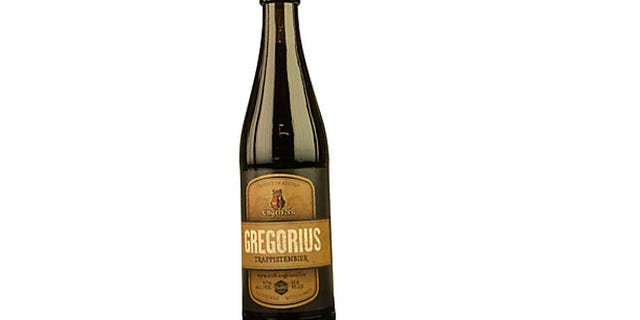 As the only Trappist brewery in Austria, Stift Engelszell also happens to be newest of the certified Trappist breweries. It began selling its Gregorius brew in 2012 and its lighter Benno brew in early 2013. The Gregorius variety is a strong dark tripel brew that produces a dark fruity aroma with hints of cocoa. The brew is thick, smooth and slightly bitter, yet sweet with notes of toffee and honey. Because Stift Engelszell is fresh off the production line, it's not as widely available in the U.S. as the some of the others, but keep an eye out, because it's slowly making its way into American stores.
Price: $6 for 11.2 oz.
ABV: 9.7 percent
8. Achel Extra Brown, St. Benedictus Abbey, Achel, Belgium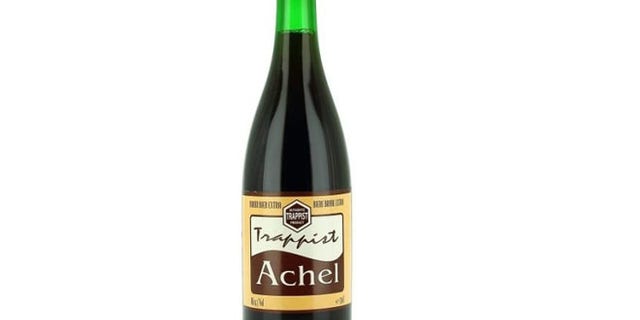 Of the five different Achel brews, Achel Extra Brown is the strongest, youngest and quite possibly, the best tasting. It was introduced in 2002 and is popular because of its well-balanced flavor: bitter and hoppy, yet sweet and fruity. The complex copper-colored Achel Extra Brown brew offers up aromas of brown sugar and malt and tastes of dark dried fruits with hints of caramel and spice. It is sold in the U.S., but can be tricky to find.
Price: $19 for 25 oz.
ABV: 9.5 percent