Ben & Jerry's hosting Halloween tours of Flavor Graveyard in Vermont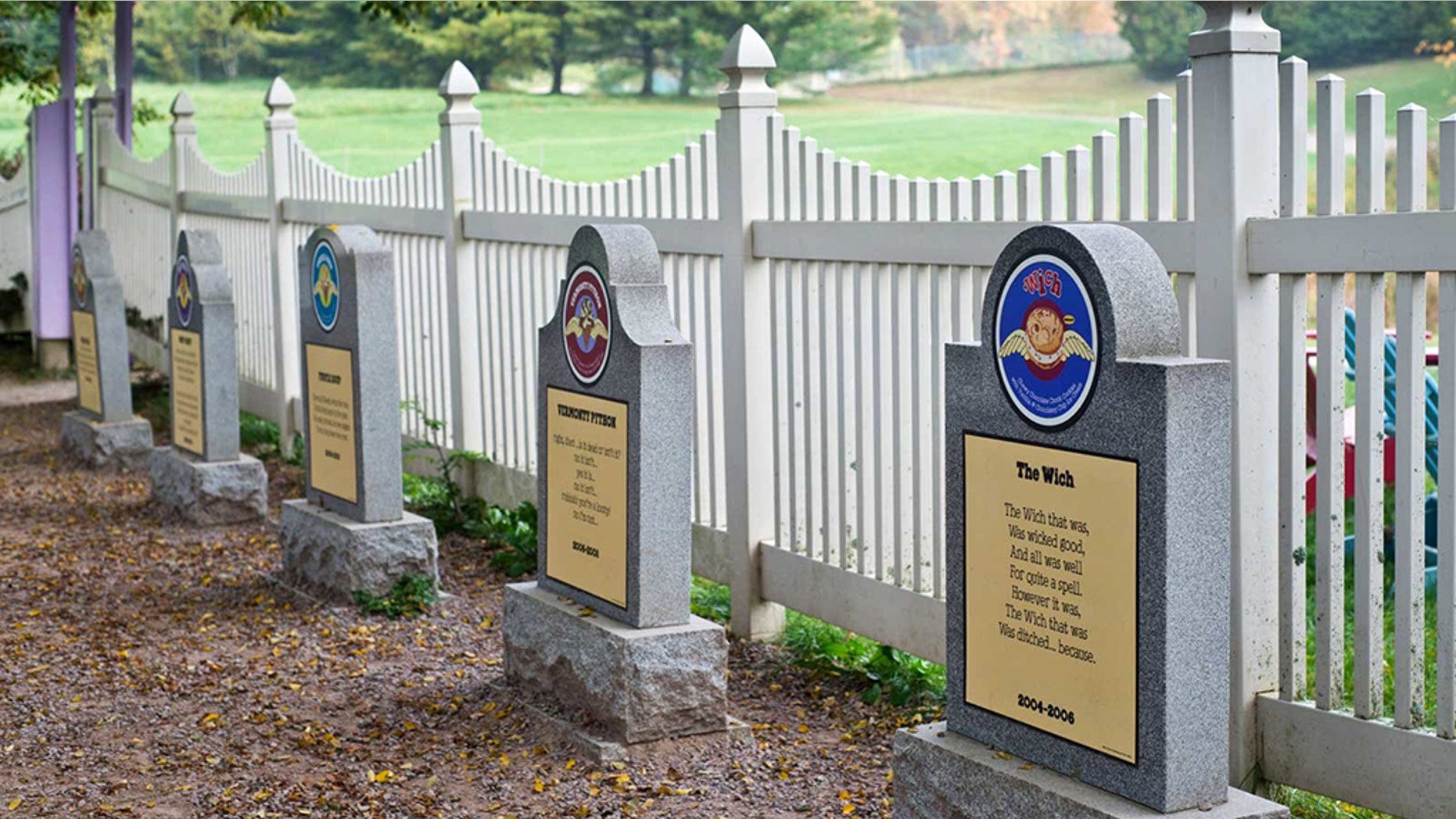 True ice cream connoisseurs know that not every trendy flavor of the week can become a classic, making Ben & Jerry's real-life Flavor Graveyard in Vermont all the more of a must-see destination.
On Oct. 9, the iconic ice cream brand announced that special Halloween tours of the Flavor Graveyard honoring their "dearly de-pinted" varieties will be held later this month.
CRACKER BARREL ISSUES RECALL FOR DECORATIVE PINEAPPLES
Surrounded by a white picket fence, the Waterbury-area attraction, close to Ben & Jerry's frequently visited headquarters and plant, is home to 40 granite tombstones, honoring flavors of days past with cheeky epitaphs.
"Ben & Jerry's is known for outrageous, chunky, funky flavors," said Flavor Guru Eric Fredette said in the press release of the news. "But experimentation comes with risk, and not everybody likes our edgier ideas. Like everything else, ice cream flavors have a beginning and an end."
FOLLOW US ON FACEBOOK FOR MORE FOX LIFESTYLE NEWS
Paying homage to flavors like "Bovinity Divinity," "Economic Crunch," "Peanuts! Popcorn!" and "White Russian" that have come, gone and passed on to "the great waffle cone in the sky," visitors who come tour the hallowed grounds from Oct. 29 through 31 will be treated – not tricked – to samples of pumpkin pie ice cream.