Australian restaurant unveils burger with shot of bourbon in the center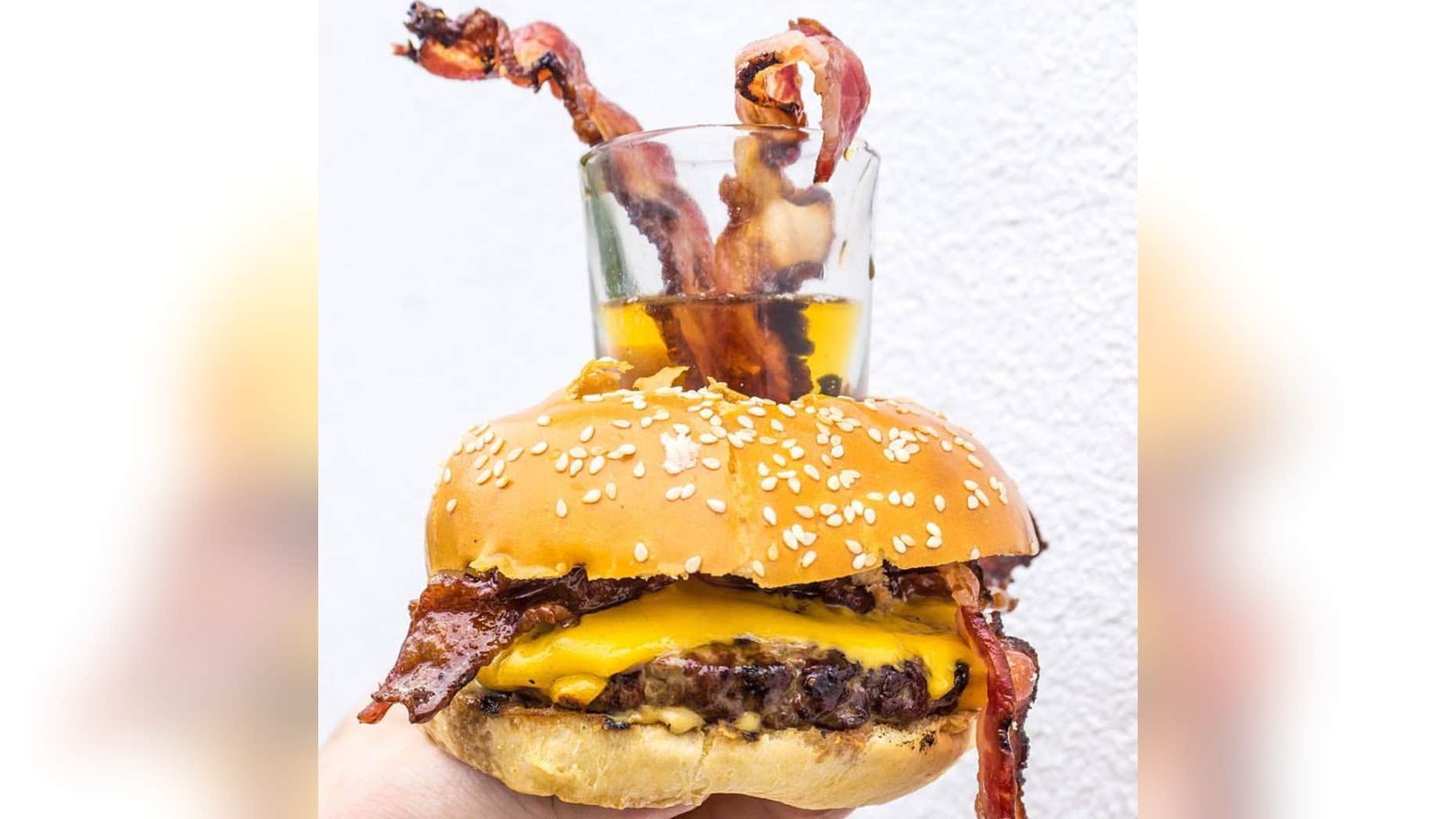 Just when you thoughts burgers couldn't get any more extreme, an Australian burger joint has combined two of mankind's favorite pastimes into one over-the-top creation.
Part drink, part meal, all fun, the Bourbon Burgel is the brainchild of Adam Spencer, the owner of Sydney-based fast food chain Chicken & Sons.
"I was doing a 'Lemmy' [Motörhead's legendary rock and roll front man] themed burger and his favorite drink was Jack Daniels and Coke.  I made a caramel with this in it and it tasted amazing," Spencer told FoxNews.com of the inspiration behind the new burger.  "The thought process evolved and continued into incorporating the drink into the burger."
To combine salty and sweet flavors with just the right amount of fattiness, Spencer fashioned a bacon cheeseburger-bagel hybrid that easily holds a standard shot glass in the top. Instead of Jack Daniels, the Bourbon Burgel comes with Bulleit.
The sandwich itself no ordinary burger. The whole item contains a medley of salty, spicy and smoky foods including American cheese, bacon, pickles, jalapeños, Angus beef, and a bourbon barbecue sauce. Beer-battered fries come on the side and the shot of bourbon is loaded with two extra slices of bacon.
But how do you go about consuming such a behemoth burger?
"Take the glass out of the burger then stir the glazed bacon into the bourbon releasing the fatty, sweet flavor. Shoot the drink then cleanse the palate with the crispy, sweet, sour bacon," advises Spencer.
Plus, Chicken & Sons owner posted a handy video demonstration on Facebook.
So far the restaurant has sold a couple hundred burgers but unlike other gimmicky menu items, the Bourbon Burgel, which goes for about $16, is a permanent menu item so legions of fans and tourists can enjoy it for months to come.