'Thank God for the miracle:' Man who survived 47-story fall from NYC skyscraper recounts story
A man who fell from the 47th floor of a New York City skyscraper and lived to tell about it has been described by doctors as a walking miracle.
When a window washer fell 47 stories from the roof of a Manhattan skyscraper, doctors said he was a "complete disaster." The 500-foot fall in 2008 instantly killed his brother, Edgar, but Alcides Moreno survived. He told his wife, Rosario, "it just wasn't his time."
BOY WHO INSPIRED FAITH SURVIVAL 'BREAKTHROUGH' SAYS 'GOD STILL DOES THE IMPOSSIBLE'
"Thank God for the miracle we had," she said at the time, with tears in her eyes.
The Ecuadorian's incredible story is featured in Morgan Freeman's National Geographic Channel documentary "The Story of God," which is now available on Netflix.
ALABAMA NAVY ROTC SENIOR CREDITS GOD FOR SURVIVING BRAIN INJURY: 'MEDICAL SCIENCE CAN'T EXPLAIN MY RECOVERY'
Moreno managed to survive a fall that is virtually beyond belief. The death rate of a three-story fall is about 50 percent. People who fall more than 10 stories almost never survive -- and the window washer fell more than four times that.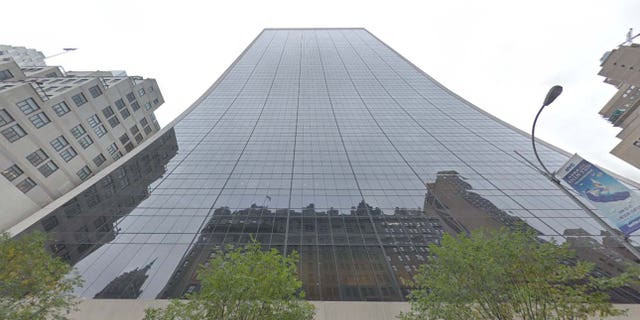 Moreno broke both legs, his right arm and wrist, had severe injuries in his chest, abdomen, and spinal column, and almost every part of him was bleeding. But doctors were able to piece his body back together again, one operation at a time.
NEBRASKA MAN SAYS MIRACULOUS RECOVERY AFTER BEING DECLARED BRAIN DEAD IS 'PROOF' OF GOD
"If you are a believer in miracles, this would be one," said Dr. Philip Barie, New York-Presbyterian hospital's chief of surgery.
Doctors told him that he is a walking miracle. But he doesn't consider himself a miracle -- because he lost his brother.
CLICK HERE TO GET THE FOX NEWS APP
"I think God saved me, but I want to ask him 'why me? What happened? Why?' Maybe it was a second chance to keep going," Moreno said to Freeman. "I am looking forward to finding out why."
He received a substantial compensation payout after the incident at the Upper Eastside skyscraper. The father of three now lives in Phoenix, Arizona with his family.