Homeless 8-year-old Christian refugee whose family escaped Boko Haram wins NY chess championship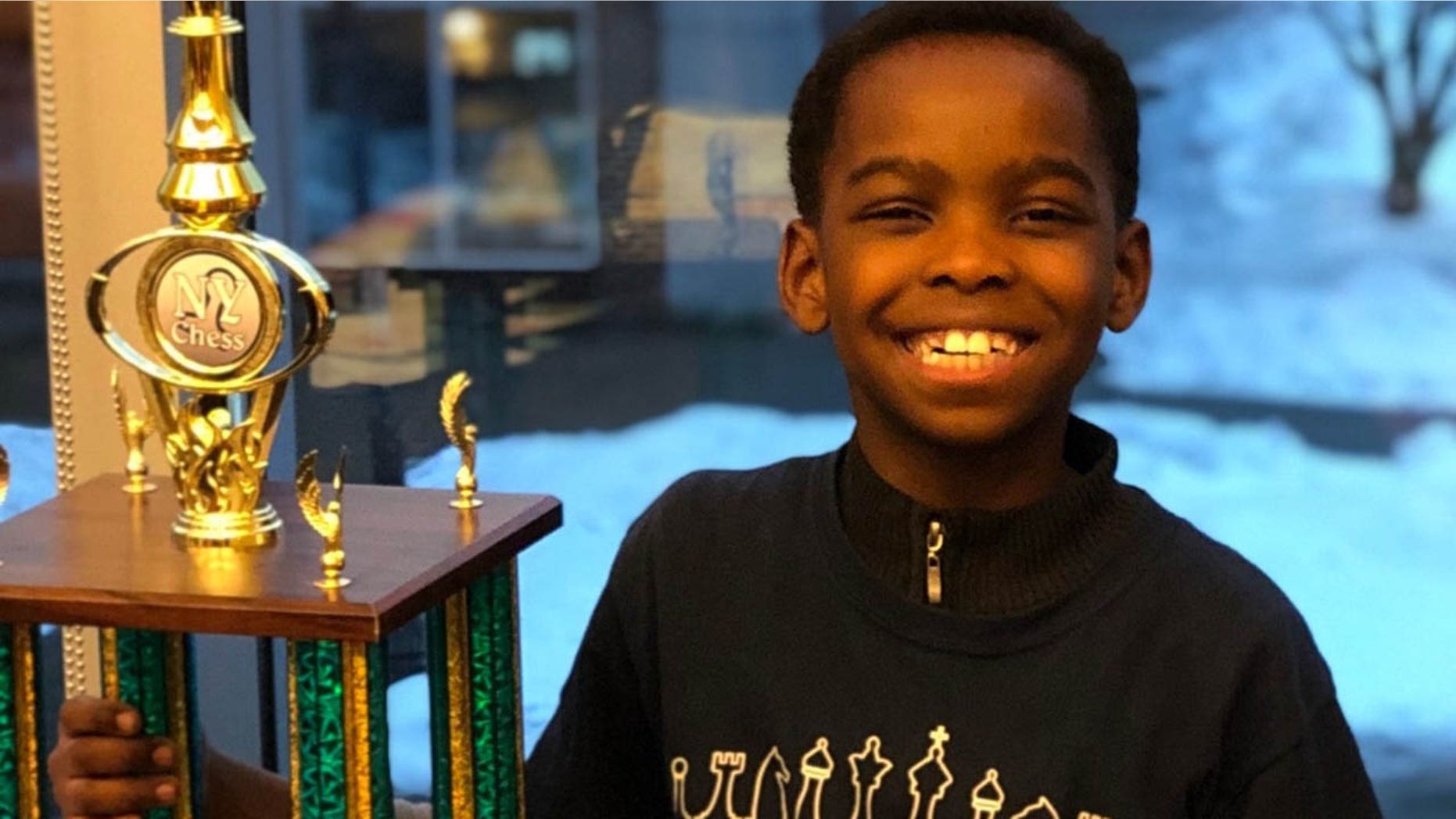 Thousands of dollars in donations are now pouring in to help find a home for a homeless 8-year-old refugee from Nigeria and his family, after he won a New York State chess competition.
Tanitoluwa Adewumi, known as Tani, is a Christian refugee from Nigeria who fled persecution with his family from Islamist sect Boko Haram, according to the Christian Post.
Tani, a student at PS116 in Manhattan, won the state's chess championship for his age group earlier this month and gained national attention following the New York Times article that described his family's living conditions in a Manhattan homeless shelter.
"It's an inspiring example of how life's challenges do not define a person," Jane Hsu, the principal of P.S. 116, told the New York Times.
A LOOK AT NIGERIA'S TOP 2 PRESIDENTIAL CONTENDERS
Tani's chess teacher, Russ Makofsky, created a GoFundMe page Sunday for the 8-year-old and his family to "help Tani's family secure a home where he can continue on his journey."
In just two days, the page more than tripled its goal of raising $50,000.
According to the GoFundMe page, Tani immigrated to New York from Nigeria with his family two years ago and quickly picked up the game after joining his school's chess club. The page said Tani won the competition after playing chess for just a little more than a year.
"Tani IS ALL HEART!" the page reads.
9-YEAR-OLD CHESS PRODIGY WINS FIGHT TO STAY IN BRITIAN 
Tani's family posted "words of appreciation" Tuesday, writing "we give God the Glory for being crowned as FIRST PLACE CHAMPION in his first New York State Tournament (K-3) Primary Championship held in Saratoga Spring New York."
"Our big shout out to the whole WORLD for all your support Financially, Morally, Spiritually and many more can't mentioned. You are all Awesome. God bless you all," the post reads.

CLICK HERE FOR THE FOX NEWS APP
Tani's family reportedly applied for asylum in the U.S. and have an immigration hearing scheduled for August that will take place three months after Tani is set to compete at the elementary national chess championship, according to The Hill.