Fifty-nine gravestones vandalized at Massachusetts Jewish cemetery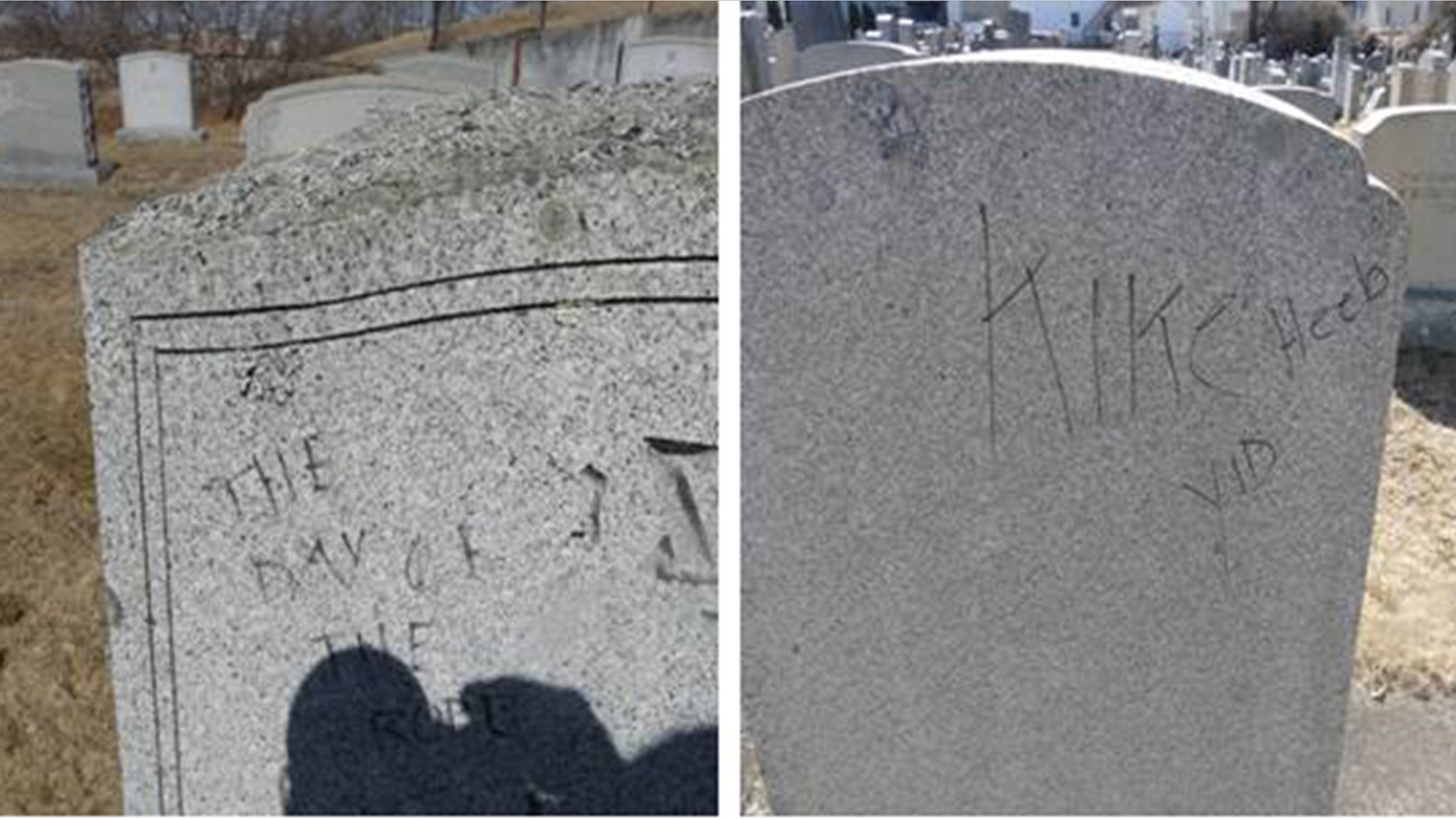 "Expel the Jew," "Heil Hitler," and other Hitler salutes were among the anti-Semitic slurs found defacing dozens of headstones at a Jewish cemetery in Massachusetts. Fall River Police said they are investigating the incident as a hate crime.
Sgt. Thomas Mauretti, with the Fall River Police Department's major crimes division, confirmed the graffiti found at Hebrew Cemetery over the weekend, including phrases such "Oy vey! This is MAGA country."
JEWISH GRAVES DESECRATED IN FRANCE AS PEOPLE HIT STREETS TO COMBAT 'POISON' OF ANTI-SEMITISM 
Mauretti told Fox News the anti-Semitic phrases and swastikas were found scrawled in black marker on 59 gravestones and some stones were knocked over, as well. Police said the gravestones were vandalized sometime Saturday or early Sunday.
ANTI-SEMITIC VANDALS TARGET JEWISH SITES IN EASTERN FRANCE
Investigators said the damage was first discovered by a cemetery maintenance worker who described to police what he had found.
Fall River Police said they were contacted by the Anti-Defamation League of New England. The organization is offering a $1500 reward in addition to a reward offered by the Fall River Police Department for information that leads to the arrest of the suspect or suspects.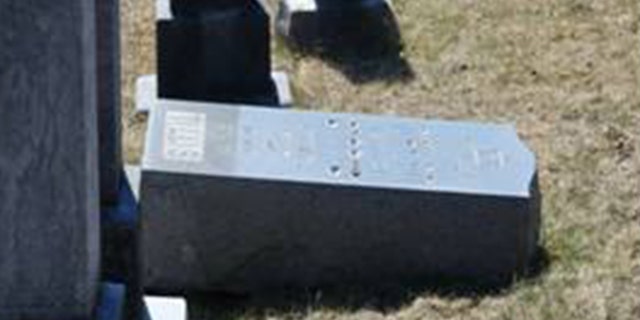 The regional director of the Anti-Defamation League of New England, Robert Trestan, went to the cemetery Tuesday to survey the damage and spoke with people who have relatives buried there.
"This desecration is deeply personal and emotional because of the words of hate that were written on dozens of headstones," Trestan told Fox News. "When you desecrate a headstone you not only desecrate their memory but also you're sending a message of hate to their relatives and friends. Every person who is buried there is connected to someone who is alive."
According to the spokeswoman for the New England chapter of the Anti-Defamation League, there were 177 anti-Semitic incidents reported in Massachusetts in 2017, which is the last available data. She said that represents a 42 percent increase in reports, compared to the year before. She told Fox News the majority of the alleged incidents were acts of anti-Semitic vandalism.
CLICK HERE TO GET THE FOX NEWS APP
Mauretti told Fox News no suspects were in custody as of Wednesday afternoon.
He said police are in the process of making arrangements to clean the graffiti.