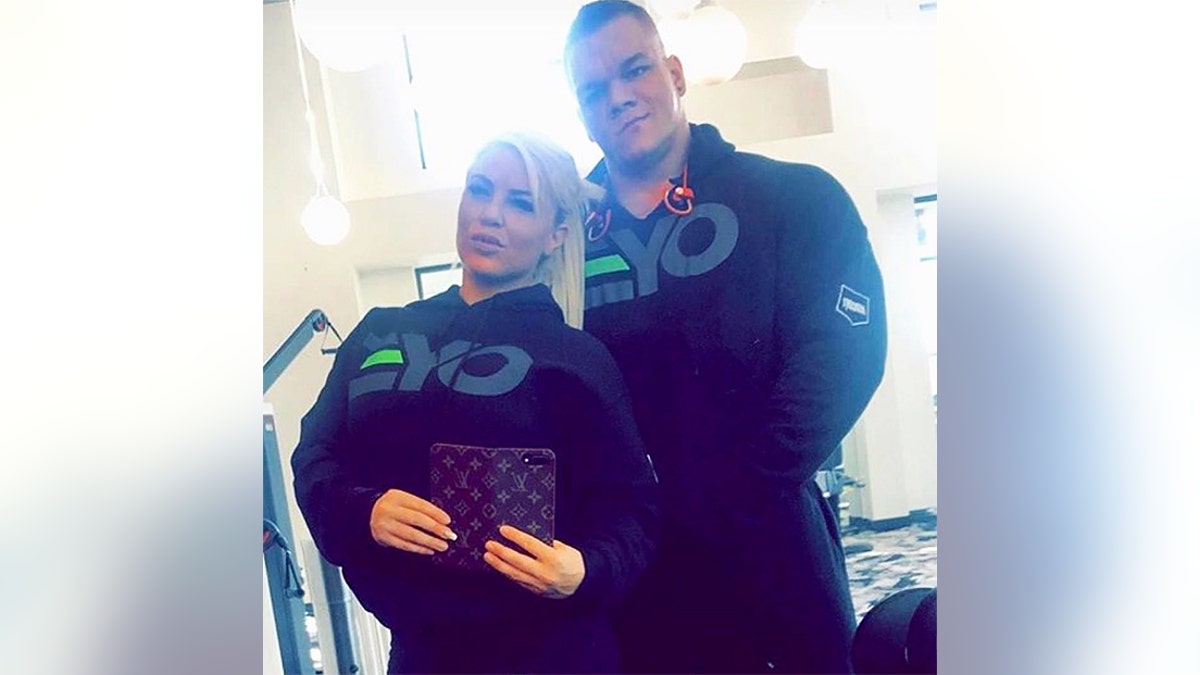 Just hours after it was reported Tuesday bodybuilder Dallas MCarver died, WWE wrestler Dana Brooke took to social media and wrote a lengthy tribute dedicated to her boyfriend.
TMZ reported the 26-year-old was believed to have died after apparently choking on food in his Florida home. A friend found McCarver unconscious Tuesday morning. The bodybuilder was pronounced dead at a local hospital.
Brooke previously revealed he last spoke to his girlfriend Monday night when he said, "I love you. Goodbye," before making dinner.
In a follow-up post, the 28-year-old announced she launched the Dallas McCarver Foundation in his honor to benefit underprivileged children.
"We are coming together to provide food, clothing, toiletries, books, and school supplies to those children who otherwise would go without," she wrote on the nonprofit's fundraising page. "These are families struggling simply to make ends meet all over this country, and it's our goal in Dallas' honor to make sure that those children and families receive the support they desperately need!"
Brooke noted the foundation is something McCarver would have approved.
"Dallas had a passion for giving back and he loved children, so with The Dallas McCarver Foundation we will fulfill his desire to give back to those little ones he loved so much!"
The fundraising page has currently raised over $15K out of its $150K goal.
McCarver, at 21, was 6-feet, 1-inch and 300 pounds when he began building — and winning titles — in his bodybuilding career. He finished first place in the NPC Hub City Fitness Quest Junior Heavyweight category around that time, The Hollywood Gossip reported.
In 2016, he took eighth place in the 2016 Mr. Olympia competition. McCarver collapsed in March at the 2017 Arnold Classic Australia, but there hadn't been any indication of health problems after the scare.