'The Walking Dead' drops to all-time low in ratings and viewership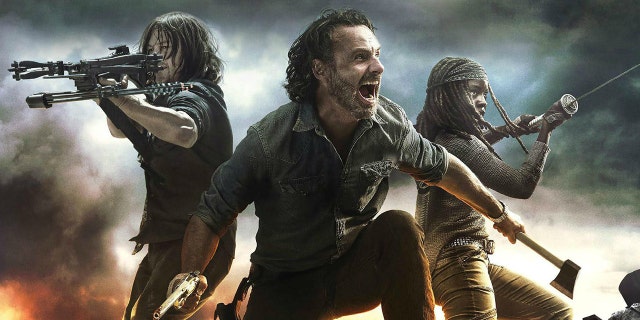 "The Walking Dead" may live up to its name after the series hit an all-time low in viewership on Sunday.
The episode "Omega" averaged 4.54 million viewers and was the lowest in the show's history. The AMC series had stiff competition, though, as it aired at the same time as the NBA All-Star Game on TNT and TBS. "The Walking Dead's" previous lowest viewership was in November 2010 for the airing of the series' second episode (4.71 million viewers tuned into that one).
"Omega" also averaged a 1.7 rating in the 18-49 demographic, which was down 15 percent from the previous week in that demo when the show aired its midseason premiere, according to The Hollywood Reporter.
'WALKING DEAD' STAR DANAI GURIRA REPORTEDLY EXITING ZOMBIE SERIES
The zombie series, which is in ninth season, is considered the top-ranked cable show excluding sports, but the ratings have fallen over the last two seasons, according to The Hollywood Reporter. Actors Andrew Lincoln and Lauren Cohan, longtime stars of the program, both left the series earlier in the season.
The show was given the green light for a 10th season, The Wrap reported.
'THE WALKING DEAD' SEASON 9 PREMIERE RECAP: EVERYTHING FANS LEARNED ABOUT THE NEW WORLD
"The Walking Dead" airs Sundays on AMC.