The six most shocking non-football Super Bowl moments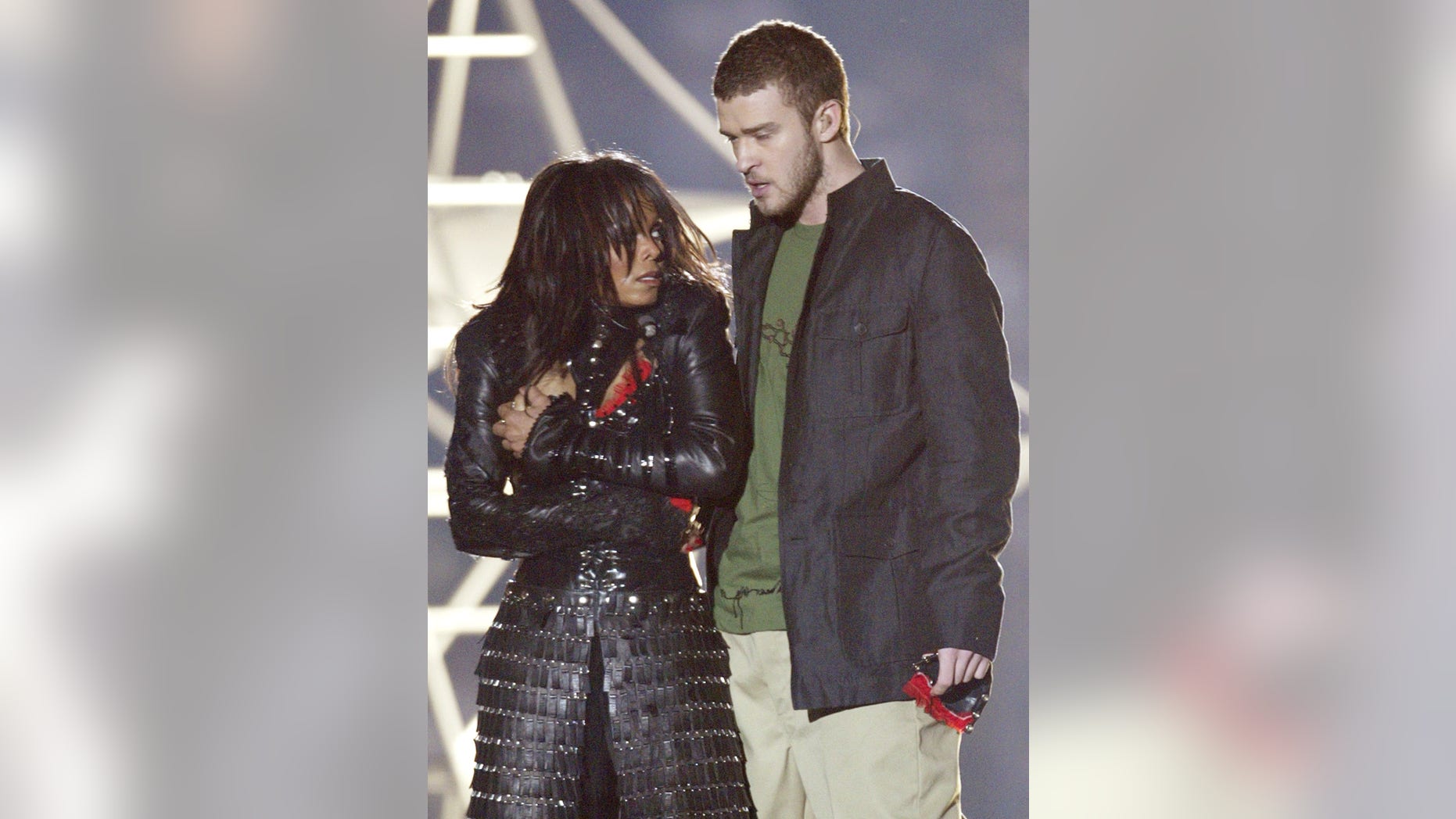 Forget football, what Super Bowl Sunday's really about is all the fireworks that happen around the game. Whether it's some halftime show antics or some post-game dissing, football's biggest night has always been full of drama.
You don't have to like football to like the Super Bowl. That's because any given year, the lights can go out, or someone's nipple can pop out, or a certain quarterback's wife can spew out a post-game rant. Without further ado, here are the Super Bowl moments from over the years that really stand out.
The 6 Most Shocking Super Bowl Moments.
6. Bruce Springsteen Introduces The World To His Crotch (Super Bowl XLIII)
It didn't take long for The Boss to make a lasting impression during his Super Bowl Halftime Show. While his band rocked on, Bruce got a running start and slid on his knees across the stage… slamming crotch-first straight into a camera. "Too much adrenalin, a late drop, too much speed," Bruce explained after the performance.
5. Beyonce Knowles Flashes Her Crotch To The World (Super Bowl XLVII)
What's up with the Super Bowl and crotch-related malfunctions? Beyonce undoubtedly had one of the best halftime performances ever — it was sexy, innovative, and it featured Destiny's Child – but she did have a bit of a wardrobe issue when her tight black outfit shifted in a way that nearly revealed her lady parts.
4. M.I.A. Flips The Bird (Super Bowl XLVI)
Let's be honest, Madonna's halftime show was a mess. Remember how there was that one weird guy who wore a toga and bounced around on a tightrope? What was that? It also didn't help that M.I.A. started a huge controversy by waving around her middle finger like a maniac during her part of the performance. That's why you don't trust a girl like M.I.A. on live TV.
3. Gisele Stands Up For Tom Terrific (Super Bowl XLVI)
After the New England Patriots lost to the New York Giants, Tom Brady's wife Gisele Bundchen took it upon herself to pass blame for the Pats' loss. As fans heckled her hubby, she yelled back, "You have to catch the ball when you're supposed to catch the ball! My husband cannot f**king throw the ball and catch the ball at the same time. I can't believe they dropped the ball so many times." Gisele is no longer allowed in Boston.
2. Who Turned Off The Lights? (Super Bowl XLVII)
The Baltimore Ravens jumped out to a huge 28-6 lead against the San Francisco 49ers after Jacoby Jones ran back the second half opening kickoff. And then the power went out. The partial power outage lasted 22 minutes and totally changed the outcome of the game — the 49ers staged a comeback immediately following the outage and came within one play of winning the game.
1. Nipplegate: Starring Janet Jackson & Justin Timberlake (Super Bowl XXXVIII)
The craziest Super Bowl moment occurred when Justin (who really doesn't get enough of the blame in this fiasco) sang "I'm gonna have you naked by the end of this song," before ripping off a piece of Janet's wardrobe and revealing her nipple (which was decorated with a large, sun-shaped nipple shield). It was the most rewatched moment TiVo history, and it changed the tone of the Super Bowl Halftime Show forever. Have you ever wondered why the Super Bowl started booking old, conservative acts like the Rolling Stones and The Who? Just ask Janet's nipple.
Click here for more from HollywoodLife.com