Steve Guttenberg says new 'Police Academy' film is happening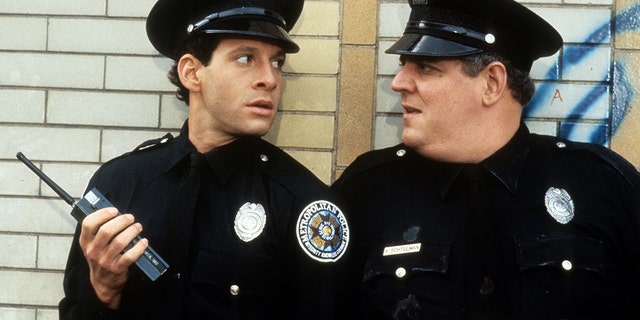 NEWYou can now listen to Fox News articles!
Actor Steve Guttenberg revealed Sunday that a new "Police Academy" movie was happening, but didn't offer further details.
Guttenberg, 60, who played Cadet Carey Mahoney in the 1984 comedy classic "Police Academy," wrote in a tweet that the franchise would continue for its eighth installment.
'DIE HARD 6' TITLE AND PLOT DETAILS REVEALED INCLUDING BRUCE WILLIS' INVOLVEMENT
"Adam, the next 'Police Academy' is coming, no details yet, but it is in a gift bag being readied," Guttenberg tweeted to a social media user who asked the actor if they were making a new film in the franchise.
The "Police Academy" franchise has spawned seven films. Guttenberg returned to play Mahoney in four of the films. The last movie in the franchise was 1994's "Police Academy: Mission to Moscow."
The original "Police Academy" film also starred "Sex and the City" alum Kim Cattrall, Michael Winslow and G.W. Bailey.