Stephen Colbert 'Late Show' writer: 'I'm just glad we ruined Brett Kavanaugh's life'
NEWYou can now listen to Fox News articles!
In a social media post on Saturday, a writer for CBS's "The Late Show with Stephen Colbert" seemingly celebrated the damage done to Supreme Court Justice Brett Kavanaugh's reputation during his bruising and bitterly partisan confirmation battle.
"Whatever happens, I'm just glad we ruined Brett Kavanaugh's life," the writer, Ariel Dumas, posted on Twitter. Dumas later briefly made her account private, preventing others from viewing her posts without her approval.
Her tweet came as the Senate confirmed Kavanaugh to the Supreme Court by a 50-48 vote, with Republicans saying that the several allegations of decades-old sexual misconduct brought against him simply lacked sufficient corroboration and credibility.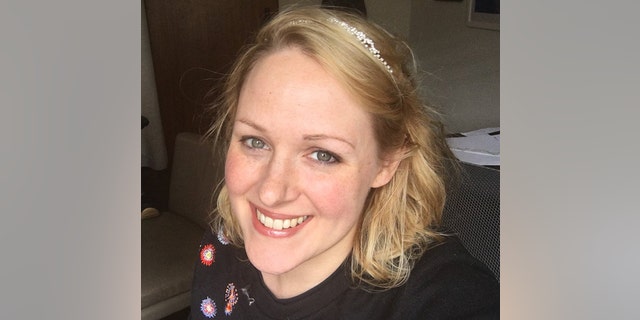 READ THE GRAPHIC DEATH THREATS SENT TO KAVANAUGH, FORD
Dumas apologized on Sunday, claiming she was being "sarcastic" because Kavanaugh's elevation to the Supreme Court demonstrated that his life had not, in fact, been entirely derailed by the accusations as some Republicans had claimed.
"Whatever happens, I'm just glad we ruined Brett Kavanaugh's life."
"The last couple of weeks have been hard for the country and for me personally," Dumas wrote. "The complexity of frustration, anger and sadness can't be accurately conveyed on twitter, and I regret my tone-deaf attempt at sarcasm in the wake of it."
Dumas previously had quoted news analysis pieces criticizing Kavanaugh for saying the accusations had "destroyed" him, including a piece that observed, "the bar for a man's ruin is, apparently, quite low."
Reached for further comment by Fox News, CBS said Dumas' apology spoke for itself. The network confirmed that Dumas currently works for Colbert's show.
Dumas' IMDB page lists that in addition to "The Late Show," she has worked on "Stephen Colbert's Live Election Night Democracy's Series Finale: Who's Going to Clean Up This Sh*t?" as well as the 2017 Emmy Awards, which were hosted by Colbert. Both events were markedly and caustically anti-Trump throughout. For his part, President Trump tweeted at the time that he was "sad" to see that the Emmy Awards had their "worst ever" ratings.
READ THE EXECUTIVE SUMMARY OF THE SECRET FBI REPORT ON FORD, KAVANAUGH
Dumas' account included several other anti-Kavanaugh tweets. "Brett Kavanaugh is 100% gonna ask Justice Sotomayor to fetch him coffee," she wrote on Saturday. Dumas also criticized Kavanaugh for invoking his family in a Wall Street Journal op-ed, saying, "it is not automatically a moral achievement to be a son, a husband, a dad. It is biology, a legal decision, and biology again. Plenty of a--holes are all three."
She previously had written that she was "emotionally shattered by the current state of affairs."
FORD'S EX-BOYFRIEND DIRECTLY CONTRADICTS HER TESTIMONY ON POLYGRAPH, PTSD, FEAR OF FLYING
Colbert's show has mocked Kavanaugh repeatedly. In July, shortly after Kavanaugh's nomination to the Supreme Court was announced, Colbert even criticized the then-nominee's first name, saying it "sounds less like a Supreme Court justice and more like a waiter at a Ruby Tuesday's."
And, after Kavanaugh and Ford testified at a contentious Senate Judiciary Committee hearing last month, Colbert skewered Kavanaugh and minimized his complaints that his reputation was being dragged unfairly through the mud by politicians and uncritical media reports.
"Save your indignation that finally someone is taking one woman's sexual assault seriously," Colbert said, responding to Kavanaugh's fiery opening statement at the hearing.
Kavanaugh, at times emotional and teary-eyed, said the accusations against him were false and had "destroyed" his family, leading to several violent death threats against his wife and daughters.
Colbert, though, derided Kavanaugh's at times belligerent testimony as coming with a "well-coiffed head of steam."